Hospitality career paths: restaurant and hotel staff retention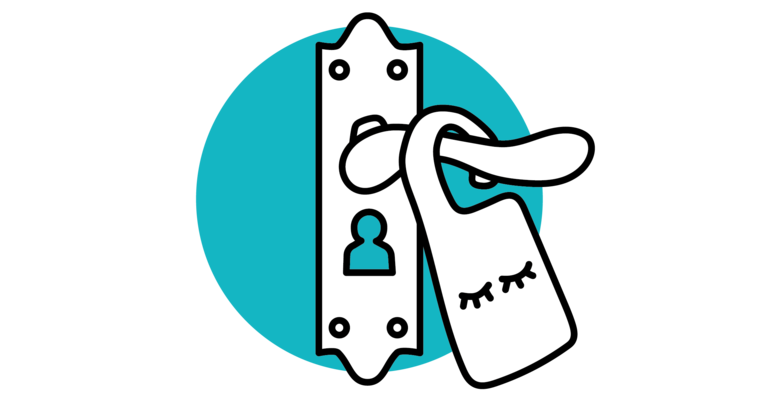 Hospitality staff retention has been one of the hottest topics during the pandemic in relation to managing hospitality teams efficiently.
Employee turnover in hospitality is notoriously high due to a number of factors. There's seasonality (summer tourism, weekends, etc.), a workforce comprised of students and young people balancing studies with work, and the general perception that the industry doesn't offer career progression opportunities.
Whatever the reasons and given the current situation and recruitment challenges, it's vital to offer employees real hospitality career paths and learning opportunities if we want them to grow and stay with us.
So, in this article, we'll talk about the benefits of employee retention in the hospitality industry, how to achieve it, and show you a tool that can help you.
Why invest in hospitality staff retention?
We could easily answer this question by saying: "helping employees grow is a future investment." But let's go a bit further and look into the real benefits of investing in internal talent.
Increase employee motivation and productivity
Team members feel accomplished when they achieve what they set out to do during their time in the company.
Improve service quality and guest satisfaction
Employees that feel valued deliver better customer service, as they know their work is valuable to the company.
Help to nurture future managers
Building a culture of growth and compensation helps to grow internal talent.
Ensure staff are experts at their job
Teams are more confident and become specialists in their area when we provide them with tools that help them develop their skills. Systems like Flow Learning by MAPAL enable employees to access learning content and courses adapted to their objectives and professional skills.
Save on recruitment costs
Industry experts estimate that cost per hire is around 25% of employees' average annual salary. This figure gives us an idea of how much high staff turnover in hospitality costs the industry.
Why is it important to adapt hospitality training programs to the digital era?
Implementing technology in restaurant, pub and bar staff training simplifies the onboarding process for new hires, especially during the first few days when they have to sign lots of paperwork and learn important information about the company and its organisational chart.
Flow Learning, by MAPAL is a specialised, hospitality learning and development platform. It allows you to carry out these administrative tasks centrally, before the employee has even started working, providing them with a smooth and positive onboarding experience. It also offers quick and guided learning so that employees can easily acquire the skills they need to do their job well.
After all, an effective onboarding process that simplifies employee onboarding and offers a specific learning path for their needs and job role, promotes staff retention. Employees will feel more valued and motivated, giving them a sense of belonging and showing them possibilities of career development.
Investing in employee retention in the hospitality industry saves costs
While it's true that hiring a new employee implies initial costs for the company, investing in learning and development over time, will result in a much higher value in the longer term.
The numbers speak for themselves. According to Harvard Business Review, yearly spending per employee (around 775 euros on average) is still just a fraction of cost-to-hire (3,100 euros approximately).

And while we're talking about costs, it's worth noting that online learning platforms also save money and managers' time, in comparison to face-to-face learning.
So, we can see the benefits of hiring the right person and offering them a solid training programme, like Flow Learning's online learning platform. Flow helps to increase hospitality staff retention, motivation and engagement, as employees can see real career development prospects.
So, when asking ourselves how to reduce staff turnover in hospitality, and consequently, cost per hire, this is certainly the best approach.
However, investing in professional development doesn't mean offering the same generic learning programme to all our staff, no matter how intuitive, up-to-date, or digitalised.
For the investment to be an effective, method of motivating staff it's vital to identify each employee's needs and adapt their learning path accordingly.
Different career paths for restaurants and hotels = different talents
We all know that the hospitality industry involves a wide range of professions, so it's essential to offer employees individualised learning opportunities.
Flow Learning resources enable you to create hotel and restaurant career paths for each person and each specific role. Perhaps its biggest advantage is that employees can learn during breaks, on the bus, or virtually anywhere, thanks to bite-size modules in an easy-to-use mobile app.
The software offers individualised workbooks for self-development, training to provide specific services, covering skill gaps and knowledge of the company.
Imagine a particular team member is interested in growing professionally, joining another department, or has a unique talent. The platform enables you to adjust their career path to meet their specific needs.
This contributes to the real aim of internal professional development and staff talent retention.
British restaurant chain Mowgli has applied this principle perfectly by demonstrating to their team that they can progress from trainee to manager by following a clear hospitality career path within the company. And in the meantime, they have fun while learning and developing their career.
How to carry out performance reviews to increase employee retention in the hospitality industry
The hospitality industry is one where professional decisions are often reactive, and turnover is high. So, it makes more sense to have regular "check-ins" as opposed to annual staff reviews.
But how to carry out a successful performance review?
By swapping yearly reviews for more regular and informal meetings, such as coffee chats and check-ins, both employees and managers can share progress and see how the employee is doing.
They also enable you to discover employees' interests and future aspirations and guide their learning journey towards promotion or other roles in the company.
Performance reviews form part of operations management in a restaurant and can be a time-consuming process. Flow Learning not only simplifies the performance review management process, but also saves you time.
As we've previously seen, the key to combating high staff turnover in hospitality is to offer our employees career paths focused on performance and professional development, with monthly check-ins and six-monthly reviews.
Only a solid training plan, such as those created with Flow Learning, can ensure employees are motivated and confident, have a stronger sense of belonging, and are supported with real hospitality career path opportunities.
On the other hand, focusing on spotting internal talent to improve hotel and restaurant staff retention is fundamental as it helps reduce staff turnover and costs.
Click here to discover more about the benefits of choosing a learning platform created by hospitality, for hospitality: Flow Learning by MAPAL