6 Valuable ways to boost restaurant sales and optimise productivity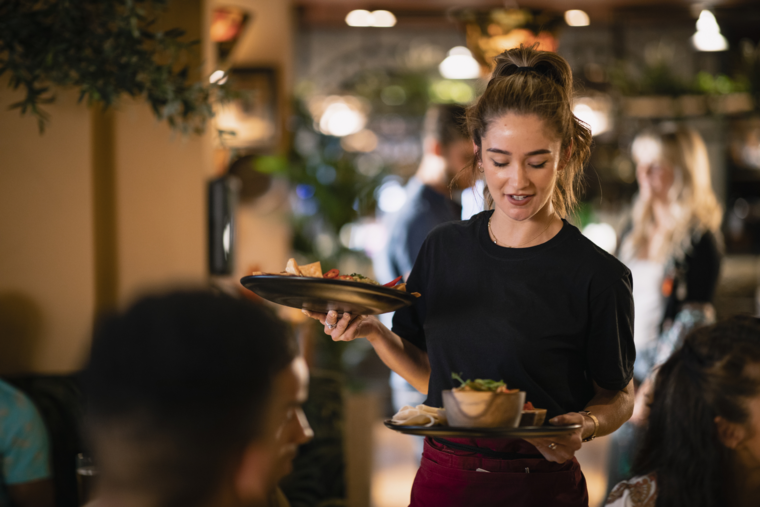 The fact that restaurant managers are battling a storm of challenges will come as no surprise. So, there's never been a better time to look at ways of maximising restaurant sales and optimising your performance with your existing resources.
This is now more important than ever. As inflation rises, we need to control our costs and adjust our orders and prices. At the same time, we need to ensure we adapt our menus without asking our customers to pay more than they're able to, considering that everyone has to tighten their belts.
Staff recruitment is an all too familiar issue. Still, in the meantime, we must keep going with the resources we have, and optimise productivity.
While these variables complicate our daily operations, there's one restaurant management technique that will help you ensure you maximise your sales, regardless of the challenges.
1. Apply restaurant revenue management
The concept of revenue management first arose when the Sabre system was developed for the airline industry. The hotel sector adopted it sometime later and is a fundamental part of their operations today.
In the hotel sector, revenue management (or yield management) is widely used through specialist technology to help operators get the maximum revenue from the beds available. They use various techniques, including differentiated pricing and cancellation options, or promotions for lower periods.
While these are relatively unchartered waters for the restaurant sector, using revenue management could be equally beneficial in maximising restaurant sales and your bottom line. As Carmen Mallo of REMS Hospitality says, applying revenue management to restaurants could change the industry.
2. Increase restaurant sales with a smarter floor plan
Are you analysing the average spend per head? Do you know if a table for two spends more on average than a table for four or larger? If so, you won't want to be booking large groups on the busiest day of the week if you're going to maximise restaurant revenue. Rearrange your tables to suit demand as often as necessary.
Another factor to consider in restaurant revenue management is turn (how often you fill your restaurant every day). A cover represents each time a seat is occupied, but your turn relates to how many times a day that happens. Being full once a day isn't the same as being full three times a day. Look at your low periods and see how you can fill those tables at different times to improve your RevPASH (Revenue per available seat hour). Your POS system should be able to provide the data you need to analyse daily, weekly, and seasonal trends
Carmen Mallo, a revenue management expert at REMS Hospitality, advocates that restaurant managers should "start speaking in turns instead of covers and RevPASH instead of sales when benchmarking against the competition."
And at Flow Learning, we've teamed up with REMS hospitality to create a new learning module on restaurant revenue management, to be launched in August 2022.
3. Restaurant reservations vs walk-ins
How many of your customers make reservations, and how many are walk-ins? This may depend on your location and the nature of your business. If they're mostly reservations, how many do you receive via third-party apps that cut into your margins?
Walk-in customers can be seated and turned faster than reservations (with a fixed arrival time). While having some reservations in advance is good, they leave less room for flexibility. So, it's a good idea to check which times attract more walk-ins and adjust your reservations to suit, accepting more reservations for less busy times.
4. Improve forecasting for more efficient restaurant productivity
Accurate forecasting is essential if you want to optimise productivity in your restaurant. But for that, you need reliable data based on past sales activity and technology that does the hard analytical work for you.
Forecasting is vital to optimising several areas of your business, one of the most important being your shift planning and staffing needs. Even if you still have some vacant positions, it's essential to maintain service standards with our resources.
Ensuring you have the right people in the right places at the right time is challenging. Being understaffed during busy times puts unnecessary pressure on your team, which has a knock-on effect on service and guest satisfaction.
An overstaffed restaurant during quieter periods will not only mean losing money, but your team may also lose motivation.
The answer to this restaurant productivity puzzle is in shift planning technology. It can help you generate perfect shifts in seconds, helping you keep costs down while ensuring you have everything covered. Mapal Workforce offers a leading shift optimisation engine that also considers employment legislation, contracted hours, variable bonuses, and your employees' preferences to help address their work-life balance.
5. Control food costs and reduce waste
Food costs are higher than ever, and supply is increasingly unpredictable. While much of this is out of our control, we can minimise the effects by improving our kitchen inventory management systems.
Supplier and purchasing management
Keep all supplier information, products, and prices in one place to build better supplier relationships and adjust your orders quickly and effectively. Reduce the time your kitchen spends on administration by making it easier through a simple app with real-time updates. Integrate your POS with Easilys f&b to benefit from its automatic destocking features, helping your team manage orders effortlessly. You'll be able to streamline your costs and ensure you order exactly the right amount at the right time and the optimum price for your business.

Control food costs and margins
This technology can save you up to 10% on your purchases. Easilys f&b's recipe and menu preparation features enable you to manage ingredients and automatically calculate portions. As a plus, it automatically calculates costs, margins, allergens, and nutritional values in real-time, ensuring you consistently comply with food safety regulations.
It's no secret that quality animal protein is now harder to source and is more harmful to the environment. Many restaurants are increasing their plant-based offerings andreducing the amount of meat on the plate to balance all these factors and opting to serve smaller, better-quality portions.

Review your menu
With some ingredients becoming less available or expensive, we must adapt our menus to serve quality meals at reasonable prices. Sourcing locally and buying more seasonal produce enables you to better availability and prices. What's more, you'll also satisfy consumer demand for healthier, more sustainable meal choices.
Other inflation-combatting tactics include charging more for some dishes to keep prices in check for other, more popular items.

Less waste, lower costs
Do you notice when customers leave food on the plate? By weighing plate waste through kitchen waste management technology, you can adjust portion sizes that satisfy your customers' needs while avoiding throwing money in the bin. And you'll be improving your business sustainability in the process.
6. Improve team skills and product knowledge to boost upselling
While streamlining your operations as much as possible will optimise restaurant productivity, your team can make the difference in increasing spend per head. Invest in their ongoing learning to ensure their product knowledge is up to date to increase upselland deliver the best service to boost repeat business.
Our Flow Learning LMS system offers an extensive library of short, engaging learning modules to help upskill your team. Your team can access our state-of-the-art mobile app, MAPAL One, with a customised profile and learning feed powered by AI and tailored to their role. Our Service Suite, for example, will help improve their skills in wine-pairing, cask ale, customer service, coffee, and cocktail-making, to name a few.
Hopefully, these tips will help you increase restaurant sales during opening hours, keep costs down, and improve your team's productivity. Talk to our team if you'd like more information about any of MAPAL's hospitality management tools.