Combatting energy price rises and food inflation in hospitality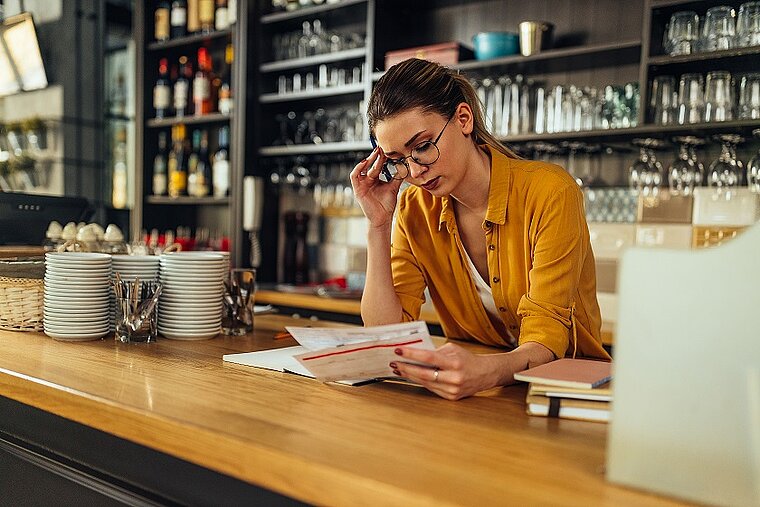 Just as the UK hospitality sector was finding its feet after the pandemic, a whole host of new challenges have arisen. An already disrupted supply chain in the aftermath of Brexit was aggravated by a sudden surge in energy price rises and food inflation, fuelled by the war in Ukraine.
And as if that wasn't enough, the return of VAT to pre-pandemic levels and a rise in the minimum wage have added an extra burden to hospitality operators' fixed costs, and mere survival for many.
Times are certainly challenging, but one thing is clear: we have to reduce costs wherever we can to stay in business. But how can we reduce energy costs and reduce food costs without compromising the quality our customers expect? And how can we avoid passing all these extra costs on to our customers, minimising price rises to buffer them when the cost of living is at an all-time high?
In this blog, we explore some ways you can make your business more efficient and reduce costs through the use of technology.
How can you combat energy price rises and become more efficient?
Energy costs for multi-site hospitality brands are significant, and 60% of the sector is being affected by current energy price increases. Electricity rates for SMEs have increased 180% on average between March 2021 and the same month in 2022, and gas prices have seen an average hike of 250% during the same period. Apart from the energy used in lighting, heating, machinery and kitchen operations, there are also the transport costs for managers' on-site visits and business trips.
It goes without saying that streamlining our operational processes will save time and money. By digitising your daily tasks into simple digital checklists, you'll guarantee a more efficient and conscientious team and that your equipment is in optimal working order.
Customers who use Compliance by MAPAL report a 10% reduction in the amount of energy consumed, thereforereducing energy costs. This all-in-one digital checklist software can help your business by:
Breaking daily tasks down into simple mobile checklists so that floor teams can easily and quickly complete their compliance tasks. Read how Espresso House saved the annual equivalent of 875,000€ in time by using Compliance.
Checking fridges, cookers, and appliances to ensure they're in good working order, avoiding energy wastage.
Ensuring lights are turned off when they should be and that equipment temperatures are accurate and using optimal energy.
Saving 5% on onboarding as new hires become productive fast with this clear and simple mobile app
In addition, Compliance can be accessed by all levels of the organisation meaning that relevant departments and area managers can monitor and resolve operational issues from a distance. This means fewer site visits, more efficient use of time, and savings on fuel.
How can you reduce food costs when food prices are increasing?
Food prices have been steadily rising over the past two years for various reasons. Labour shortages caused by an exodus of foreign workers affected the food supply. This was followed by supply issues caused by increased freight rates and a lack of HGV drivers to get food to market. And now, the war in Ukraine has now led to an increase in the price of specific basic goods, such as grains and corn oil.
Food inflation is currently at 5.1% and rising, and farmers warn that it could rise by as much as another 50%. So, it has never been more important to control food costs and make our kitchen operations as efficient as possible.
You can achieve this by digitising your kitchen operations to manage inventories, suppliers, menu engineering and waste. For example, Easilys f&b can help you reduce food costs by:
Enabling you to manage suppliers and inventory costs centrally and save 10% on purchases. See how sushi brand Pokawa controls costs and manages its inventory here.
The portion control feature ensures you produce only what you need, reducing the cost per meal by up to 16%.
Reducing plate leftovers by up to 25% through Easilys f&b waste management function
Saving your team 1 hour per day on routine tasks, making your business more productive
Easilys f&b also has a menu engineering function that helps you ensure your recipes are homogenous across all sites. It also helps you control food costs and comply with allergen and food labelling regulations.
Reducing labour costs when talent is scarce, and wages are rising
Labour shortages in hospitality have particularly affected the UK in the post-Brexit era. Businesses have been struggling to attract a limited pool of talent, which in many cases has driven wages up. The recent increase in the National Minimum Wage to as much as 9.8% has now made the situation even more difficult.
Reducing labour costs may seem out of reach under the current circumstances. But it doesn't necessarily mean cutting the number of people in your team. By improving and digitising your team management processes you can save money while also improving team performance, satisfaction and commitment.
Recruiting new staff costs an average of 25% of an employee's annual salary. A smooth and efficient digital onboarding programme for new hires like Flow Learning not only ensures they become productive quickly, they'll also be more likely to stay with you for longer and help you reduce training and recruitment costs.
Poor scheduling is one of the major causes of excessive overtime costs. And as your workforce accounts for up to 40% of all overheads, it pays to get team rotas right. What's more, failure to comply with the government's employment law and overtime regulations can lead to legal proceedings or penalties.
MAPAL Workforce offers the most advanced schedule optimisation engine for quick-service hospitality brands. This digital team management application can generate optimised shift plans in just a few clicks, forecast sales based on historic data and take team preferences into account. Not only will they be happier, but your managers will also save time and your business will reduce labour costs. Perfect schedules that place the right people, in the right place, at the right time.
Digitise all your back-office management processes into a single software ecosystem to improve efficiency and reduce overheads. Learn more about MAPAL's integrated suite of best-in-class hospitality solutions by visiting our website.