Recruit seasonal employees and onboard successfully this summer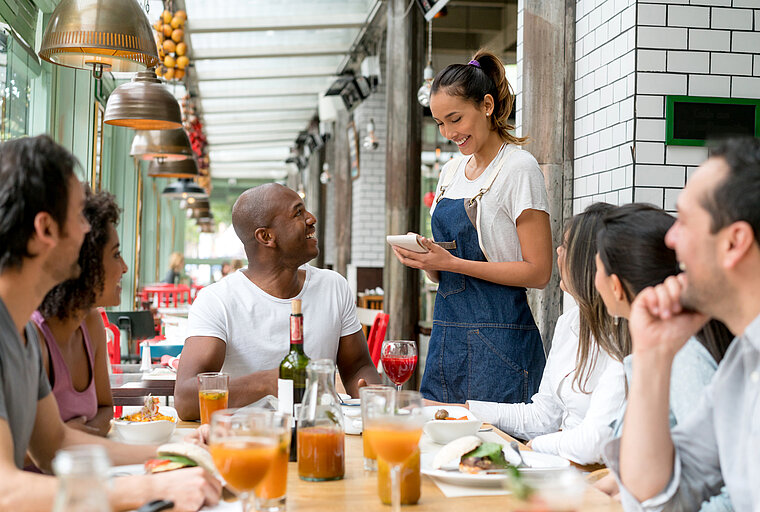 Seasonality is a given in the hospitality industry. And with summer just around the corner, you'll probably be starting to think about how to recruit and onboard seasonal employees to cope with the extra demand, or even to cover your permanent team's holidays. And with hospitality staff in short supply, it's important to put your best foot forward.
Incorporating seasonal staff into your business in a short space of time is a tricky business. It's vital to have efficient onboarding programmes in place to get new joiners up to speed quickly and guarantee the same quality service your business is known for. Failure to do so can jeopardise your reputation, not to mention the employee experience of seasonal staff and essentially, team satisfaction as a whole.
How to attract young people for your seasonal recruitment drive
When it comes to summer work, you'll usually be dealing with younger candidates, so it's a good idea to position your recruitment campaign in a way that will attract them to your brand.
Today's young generation is particularly drawn to companies who:
share their values on sustainability, equality, gender, diversity, and inclusion
offer flexibility to help them reconcile their personal life, studies or other part-time jobs
are tech-savvy: young people were born with technology in their hands, and they expect it in all aspects of their lives.
Hopefully, you'll be able to choose from candidates who have some hospitality experience, but it isn't always necessary. Danny Meyers, internationally admired restaurateur and author of the book Setting the Table, is an advocate of hiring people with a "hospitality heart and a good work ethic, who have the emotional skills to be happier themselves when they're making their customers feel better."
UK coffee and food chain Benugo share the same philosophy, as Learning & Development Manager, Michalina Przybyla, points out: "Recruitment is very challenging at the moment, but we are seeing younger, more local people joining the company. They may not have much experience, but in this case, we hire people for their personalities and attitude, and less for their qualifications. Enthusiasm and being service-minded are more important to us as we can train people to do things the Benugo way."
Recruitment is very challenging at the moment, but we are seeing younger, more local people joining the company. They may not have much experience, but in this case, we hire people for their personalities and attitude, and less for their qualifications. Enthusiasm and being service-minded are more important to us as we can train people to do things the Benugo way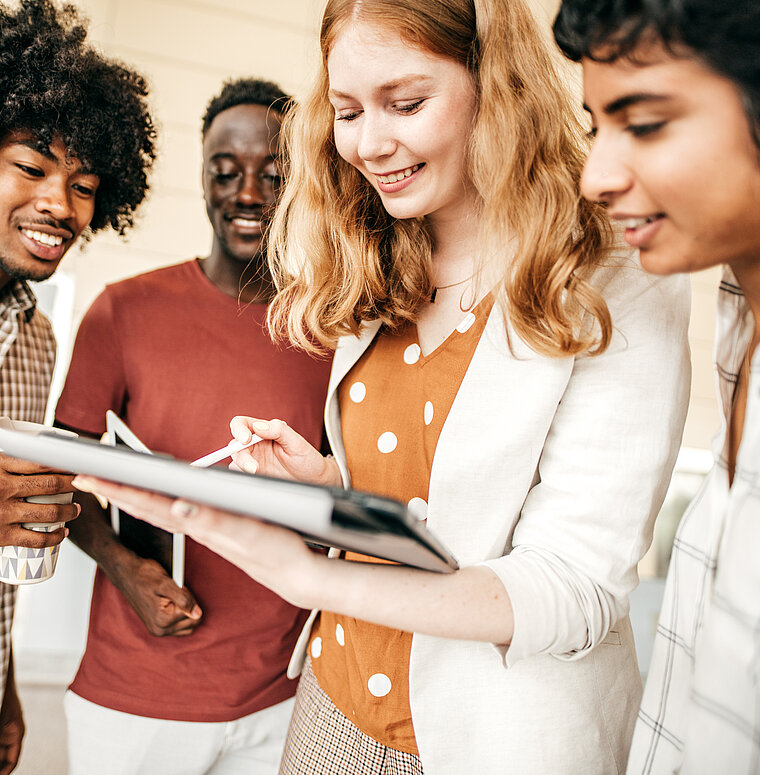 Technology: the key to efficient onboarding in summer recruitment
All in all, there isn't much time between hiring seasonal staff and them leaving your company. This is often a challenge as there's very little time for them to become familiar with your brand, product and procedures, so they can actually offer good service too.
We know that young people and technology are a match made in heaven, and technology is your best ally to rise to this challenge.

Optimising the pre-boarding process
Once you've selected your new team members, it's time to get them on board as quickly as possible. Avoid time-wasting bureaucracy during the first week by fast-forwarding the paperwork.
With Flow Learning, you can create a seamless online onboarding process where new hires can access everything they need before day one: contracts, compliance courses, procedures, instructions, and useful information. You can even introduce them to their teammates through online communication channels. That way, they can start being productive during their first week, boosting their motivation and enthusiasm to offer better customer service.

Training hospitality staff quickly and efficiently before summer
Once your summer recruitment is finalised, a solid training programme is crucial, whether your new hires will be with you for a few months or a few years. The customers are key, and they expect the same level of service, whoever they come into contact with.
Flow Learning is an all-in-one platform offering an extensive library of learning content, not only for basic compliance training, but for a wide range of skills to improve product knowledge, help them deal with challenging situations, increase upselling, and even encourage them to develop skills for further career progression. You can use Flow's ready-made content or customise/author your own.
Keep your learners engaged and motivated through our employee app: MAPAL One. This state-of-the-art learning app has a fresh, intuitive interface with an intelligent homepage that show compulsory learning, recommended modules and other options based on their preferences. Learning modules are short, interactive and include videos and gamification for a first-rate user experience and your company has full control over the content
While your seasonal recruitment attracts workers who may initially only be with you for a few months, a positive employee experience may inspire them to return one day. They will at least share their experience with others and improve your employer brand. And if they eventually move on to work for another hospitality company, they will be sharing their knowledge improving standards in the hospitality sector as a whole.
Flexibility and optimised planning
Shift planning can be a time-consuming headache, especially if you want to offer flexibility and take employees' preferences into account. It can also be difficult to forecast summer sales fluctuations from one day to the next, weekdays vs weekends, etc.
Luckily, MAPALs Workforce tool can make light work of this for you. Your managers will save hours and be able to generate schedules in a few clicks. The Workforce shift optimisation engine is based on powerful algorithms that predict staffing levels based on past demand patterns, giving you accurate forecasts. The software also plans shifts according to team preferences, local contract laws and overtime restrictions.
Workforce's user-friendly employee app keeps them in the loop, with built-in timekeeping features, absence and leave requests, and communication channels to ensure everyone is up to date.

Simplified kitchen operations processes
Hiring seasonal kitchen staff? No problem, Easilys f&b stock, inventory and menu management software helps your kitchen run like clockwork. New kitchen staff can hit the ground running as Easilys f&b menu cards show the exact ingredients in every dish and the right portion sizes to serve.Not only does this help them get up and running fast, but it also ensures your costs are kept down, preserving your summer profit margin.

Digitised compliance checklists for smooth operations
Just like any other team member, new joiners from seasonal recruitment drives may also have to perform a series of daily checks to ensure your business complies with food safety regulations. It's a lot to remember, and maintaining quality is vital to your business and your customers.
Make it easy for your team by digitising your daily checklists into a simple app with Compliance by MAPAL. Employees see only what they need to do when they need to do it, and all on their mobile. Online manuals and instructions are also easily accessible if they have any doubts. Store and area managers get a clear overview of compliance rates across all stores at a glance, and any deviations are immediately flagged up. It's a sure-fire way of maintaining operational standards, even with temporary staff on board.
Hopefully, these pointers will help you achieve the best results this summer. If you'd like deeper insights into how leading brands such as Benugo, Ennismore, and Interstate Hotels attract, onboard and retain the best talent, read more in our recent whitepaper: "Excellence in hospitality onboarding and retention."