6 top global hospitality trends that will mark 2022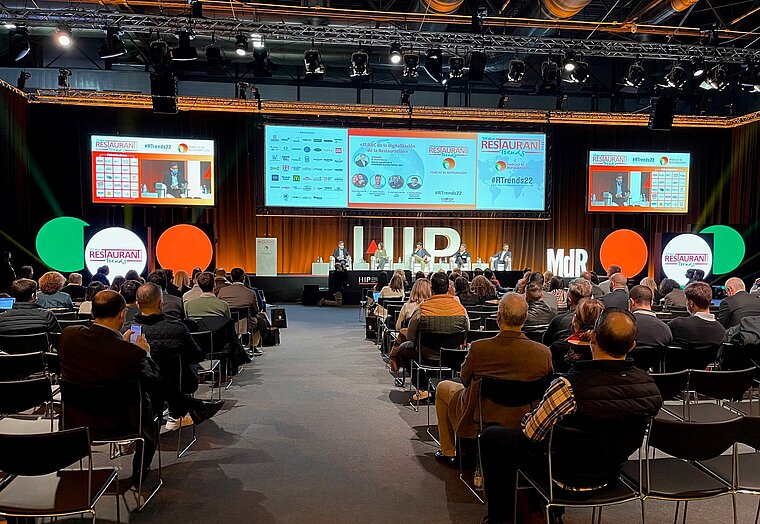 At the start of this year, the hospitality industry had finally started to recover after two tough years of COVID-19. However, as much as we compare this year to 2019, one thing is clear: things will never be the same as before. This was the overall consensus at Spain's largest hospitality trade show, HIP – Horeca Professional Expo 2022.
Here's a round-up of the overarching hospitality trends for 2022, not only for Spain but trends that will affect the global hotel and food service sector in this year before us.
1. People and culture
The struggle to attract and retain talent in hospitality is real and affects the entire international community. In hospitality, people are our biggest asset, and the industry needs to re-examine its approach towards recruitment, training and culture to survive. Brands that have come through the pandemic in better shape are those that, from the outset, invested in employee learning and instilled their brand culture and identity in their teams. We saw some leading examples from Five Guys and The Fitzgerald Burger Company, among other leading Spanish operators.
Digital employee learning and career pathways are vital to keeping employees engaged, ensuring the best possible guest satisfaction, increase employee loyalty and retention. And considering the ageing population in globalised societies, this kind of hotel and restaurant technology is crucial in the case of attracting the younger, digitally native generation, who need constant engagement, feel a greater need to identify with brand values, demand flexibility and faster progression.
2. Innovations in restaurant technology
The delivery phenomenon is here to stay, and off-site dining represents as much as 50% of food orders for some brand, as Sergio Rivas, CEO of Avanza Foods revealed (Spanish operator for brands such as Tony Roma's and Carl's Junior). Nevertheless, NPD state that 65% of revenue is still gained onsite in the Spanish restaurant industry. Though we've seen a surge in restaurant technology for delivery in terms of online ordering, third-party aggregators, kerbside pick-up, drive-thru and dark kitchens, it doesn't end there. In 2022, we'll see more focus on customer preferences, engaging with them through their preferred channels and personalising the information to a much higher degree than ever before.
Robots, both in and out of the kitchen, will decrease costs and increase delivery times. Robots could provide a welcome solution to staff shortages, performing manual and preparatory tasks and leaving more skilled talent to interact with customers. NPD Research reveals that the majority of restaurant customers still want to be served by a human and would not like them to be replaced by robots.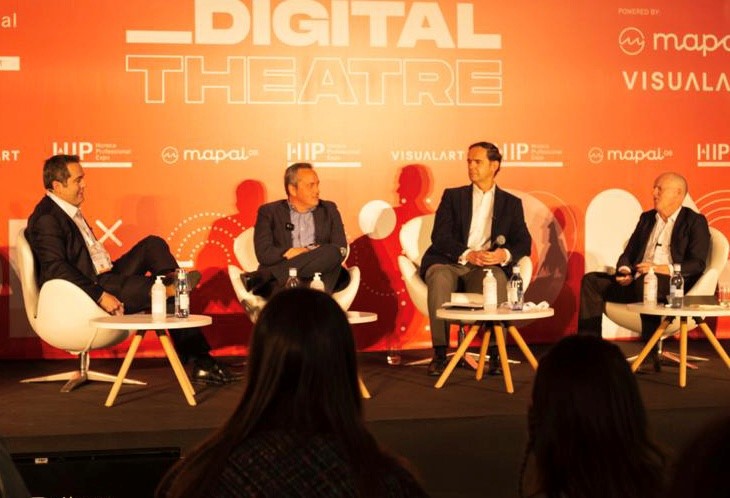 3. 360° hospitality sustainability
Sustainability in hospitality is a hot topic on everyone's minds, and far more than a trend, it's now the only way forward. According to NPD research, 72.5% of consumers believe that restaurants should focus more on sustainability. The pandemic provoked a general shift in thinking and our customers now demand healthier menu choices, more plant-based options and locally sourced ingredients. This has spiked interest in supply, inventory and waste management systems for the hospitality sector.
Whilst we're all aware of the need for improved sustainability to slow climate change, the hospitality industry also needs to take a 360° sustainability approach across the entire organisation. We now become more accountable for social and economic sustainability in line with Agenda 2030 goals, focussing on gender equality, diversity and inclusion while also considering our impact on the communities in which we operate.
4. Hospitality and geopolitical changes
While an event like HIP takes long months of preparation, nobody anticipated the Russia-Ukraine war that shocked the world just weeks before. If COVID wasn't challenging enough, this conflict is set to impact our sector for the rest of this year, particularly in terms of scarcity and inflation. The European food sector is likely to experience further supply issues, with goods such as wheat, corn and vegetable oil being either scarce or much more expensive than before. Add that to inevitable increases in electricity, oil and gas prices and we will be facing significant cost increases. The question remains as to whether the consumer can absorb such increases, and our attention must turn to optimising processes and operating costs.
5. Cryptocurrency, metaverse and NFTs
Cryptocurrency is already here, with many restaurant chains already accepting this form of payment, such as The Fitzgerald Burger Company in Spain. Gaining customer loyalty will be key over the next few years and Burger King US have launched a campaign to do so by rewarding them with cryptocurrency.
Prepare for the metaverse! A message that was loud and clear to all, whether we like the idea or not. Even though the metaverse is still in its inception phase, it's vital that we begin to understand it and how our customers will expect this kind of hotel and restaurant innovation in the future. We could be ordering a takeaway in the virtual world and eating it at home while enjoying the ambience of the restaurant through VR, in the not-too-distant future.
NFTs should also be part of our strategy, as we could shortly be using them to create unique recipes, special events or marketing campaigns. See just one example of this type of restaurant innovation by the Flyfish Club in New York.
6. Integrated digital management systems
So, while hotel and restaurant technology is never a substitute for people, it should be seen as a tool that facilities our daily lives, reach the best possible performance and be more competitive. The pandemic has significantly accelerated digitisation in the hospitality sector, and they enable us to optimise our operations, productivity and profitability. For example, tools that facilitate more efficient workforce planning and sales forecasting or that help us digitise checklists to stay compliant.
However, there is a multitude of tools on the market and in 2022, the focus will be to be more efficient with fewer tools. All-in-one integrated back-office software solutions enable you to seamlessly manage operations, optimise performance, costs, and offer cross-business analytics. Tools that give your team the best tools for the job, improve their skills and job satisfaction, and that help you retain them for longer.
See what MAPAL OS suite of integrated hospitality management solutions can do for your business.