About MAPAL hospitality technology solutions
MAPAL's story goes way back, 30 years to be exact. Back to the days when the Lurueña family embraced Spain's second largest Burger King franchise, managed by our very own CEO, Jorge Lurueña, alongside his father.
In those days, we didn't hear too much about hospitality technology solutions. Hospitality leaders like you had to do everything on paper, or later, in Excel. We experienced these laborious and inefficient system first-hand, and they only fuelled our desire to improve, innovate, and evolve.
So, it was in 2012 when our company was founded and began investing in hospitality technology solutions at MAPAL. We have been perfecting our products constantly ever since, by listening to our clients and adapting to the current needs of the market, as well as anticipating our sector's needs for the future.
This vision has recently been supercharged by a private equity investment to help us bring together other best-in-class hospitality software companies.
Today, we are committed to offering the best of hospitality technology solutions to empower people like you do what you love, even better.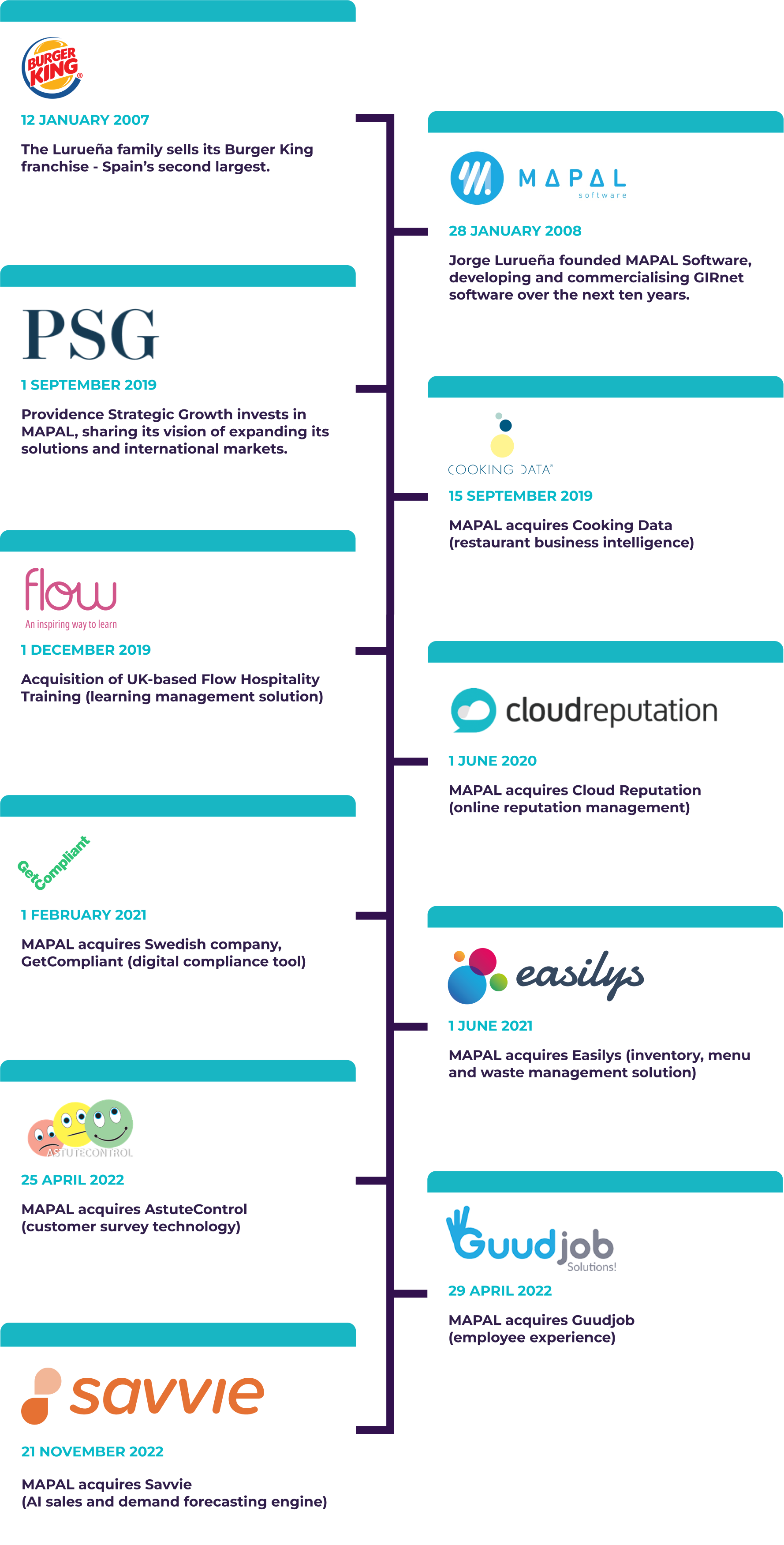 One team, putting customers at the centre of everything we do.
Our diverse team of specialists have hospitality running through their veins. Join us and do what you love, and have fun while you're doing it!