5 Tips for reducing food waste in restaurants now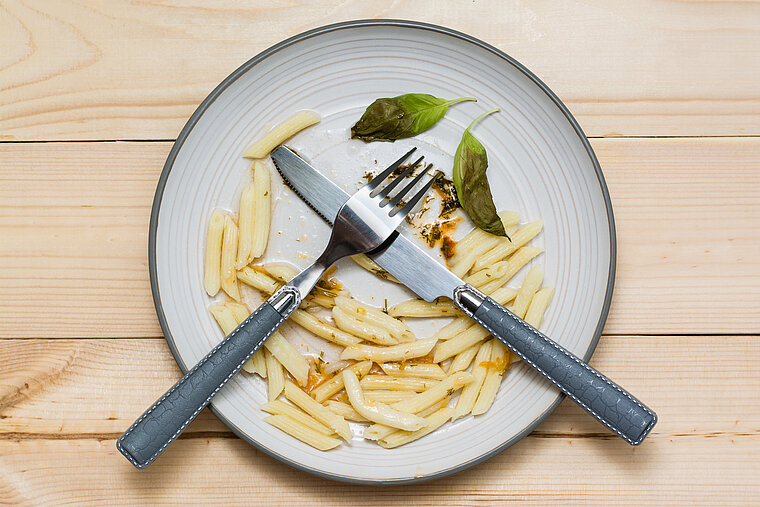 Food waste is a major economic, social, and environmental issue. Every year, the UK generates 9.5 million tonnes of food waste, even though 8.4 million people in the nation are in food poverty.
Most food waste ends up in landfill sites, and many people don't see this as an issue as it is biodegradable. Yet decomposing food creates a great deal of methane gas, which the EPA say is 25 times more harmful than carbon dioxide because it traps heat within the atmosphere.
What's more, by not reducing food waste in restaurants, brands are wasting money – something no business can afford to do.
Food waste in the hospitality industry
While the UK agreed to the UN Sustainable Development Goals in 2015, alongside many other nations, there are currently no mandatory food waste targets in the UK.
However, reducing food waste in hotels, restaurants, and other hospitality businesses makes perfect sense, considering the rising price of foodstuffs and the transport costs to deliver it. As an industry, we are also clear contributors to food waste. The main reasons for this are buying too much food, incorrect storage and labelling and excessive portions in the following proportions:
Preparation – 45%
Customer leftovers - 34%
Spoilage – 21%
So, there's a lot more we can do to reduce the amount of food waste in hotels and restaurants and save money in the process.
Solutions for reducing food waste in the hospitality industry
There are many ways to reduce waste and improve performance at the same time. Let's take a look at a few ways of reducing food waste in restaurants and hotels.

1. Involve your staff and raise awareness among your customers
To effectively fight against food waste, it's vital that both employees and customers understand and are committed to the cause. Raising awareness is simply a matter of sharing information. For example, you can communicate regularly on the action plans implemented at your sites to fight against food waste.
Organising debates or fun activities can help your teams to understand this issue better and to take action to move things forward in the right direction. The message is simple: we can all be actors of change, and every little step helps to make a difference!
Some UK hospitality businesses use Flow Learning to create sustainability training modules to get buy-in from their teams. Offering them a short, mobile-friendly learning module can help communicate your brand's sustainability measures and how your team can make a difference.
2. Make a diagnosis and draw up an action plan
The first step to creating an action plan is to identify how much food is wasted in your venue and the cases.
We recommend you break this down into three stages:
Weigh all the food you have prepared, subtracting unavoidable waste such as bones and skin.
Weigh each plate that is returned after service.
Finally, weigh the excess food you had prepared but was not served/ordered.
By following this simple method, you'll be able to draw several conclusions about food waste in your restaurants. You may be preparing too much, your portions may be too big, and there may be specific items that customers consistently return.
These are precise indicators that will help you devise an action plan. Hopefully, you can make a difference by motivating your teams to help decrease food waste in hotels and restaurants and save money.
3. Control your purchases and optimise your stocks
Waste reduction starts with forward planning and better menu engineering will ensure better forecasting. You can achieve this withfood waste software that can also manage recipe cards and suppliers such as Easilys f&b.
Ordering from local suppliers usually means better quality produce and a lower carbon footprint. When the goods arrive, pay close attention to their quality and ripeness, and ensure they are consumed at the right time. This is especially important for fresh produce such as fruit and vegetables, and it's a good idea to optimise storage to ensure the ripest produce is consumed first.
If food does pass its expiry date, take note of the UK Government guidelines on food disposal to avoid posing a risk to human or animal health.
4. Ensure your equipment is in good working order
Good product management requires equipment that's in good working condition. Ensure your equipment is checked regularly, with adequate maintenance, to avoid technical failures, which often cause significant food losses. Facilities by MAPAL enables you to ensure a complete follow-up of all your equipment and its maintenance to minimise the risks.
5. Manage portions and make the most of any surplus
If you run a commercial catering business, why not offer your customers a choice between small, medium, or large portions? A great way to avoid plate waste is to adapt your portions according to customers' preferences. Also, it may be a good idea to set up a "doggy bag" system and offer guests the option of taking leftovers home.
Another great way of managing portions is offering salad bowls so everyone can serve themselves independently. Also, remember to provide smaller plates or bowls for starters and desserts.
Leftovers are inevitable, but they should not be wasted. The first step in recycling is to sort your waste, and getting creative by reusing food that is still consumable in the kitchen. Alternatively, contact associations and food banks to donate food to those who need it.
MAPAL's offers a range of hospitality solutions that can help reduce waste in restaurants and hotels. You can read more about them here.