The ultimate checklist for choosing restaurant management software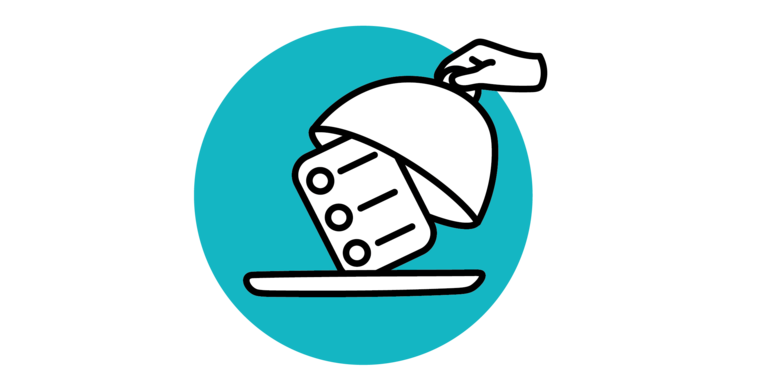 How to decide if a restaurant management system is right for your business
Are you considering implementing restaurant software to help manage your teams? Then this checklist is your greatest ally in helping you choose the most suitable option for your company. Go through this checklist for every scheduling and optimisation tool you're considering.
After looking through each section and answering the questions, we guarantee you'll have a much better idea of what to look for in restaurant management software.
After all, reading through long lists of restaurant software features is useless if you don't understand how they can benefit you and your people.
So, we've compiled this specific, yet straightforward checklist to help you decide:
Does the tool meets this criteria?

What modules or features does it have?

Why do you need it?

How can it benefit you?

☐

Team management

To help you manage contracts, sickness, overtime, holiday requests, and leave and absence reporting.

We recommend choosing a tool that can schedule shifts only for available employees (taking their preferences and labour laws into account), like Workforce by MAPAL.

☐

Employee app: for quick and easy mobile communication

Enable your employees to quickly communicate holiday requests, absences, shift changes and preferences, and clock in and out easily from their phones. Open communication and flexibility are key in increasing your teams' commitment and sense of belonging, as employees feel heard and understood.

Not only that, but simplifying these tasks eliminates lengthy approval processes for employees, resulting in a better workplace climate. Vital for efficient operations in hospitality.

☐

Time and attendance

Extremely useful for recording your team's working hours.

There are many ways of recording working hours: QR codes, iris recognition, apps... Although one of the easiest ways is with Smart-Hub fingerprint recognition, an onsite and common device for all your team.

☐

Last-minute shift scheduling

Your tool should help you solve last-minute shift needs.

Suppose an employee is sick or there's an unexpected increase in demand. In that case, the system should suggest available employees who are available and have the right job skills. Thanks to instant communication, you can solve issues like these in minutes.

This function saves time and hassle and contributes to a better relationship with your team.

☐

Productivity optimisation with powerful algorithms

Automatic scheduling and accurate team planning

Powerful algorithms that accurately predict labour requirements to maximise productivity and reduce costs.

The system uses AI to create optimal schedules to reduce overtime, saving you time and money.

☐

Multiple languages and regions

Are you part of an international chain or a growing organisation?

Choose a system that can be used in multiple languages and across different regions. That way, you maintain consistency across the organisation for easier management and reporting, while your teams feel comfortable working in their own language.

☐

Variable pay, automatic and manual control

While automation is essential, you may also need to manage pay and conditions manually in specific cases. The same goes for calculating variable remuneration and bonuses for different countries and collective labour agreements.

☐

Easy reporting and advanced insights, helping you make better decisions

Getting real-time information with quick and intuitive, new generation reporting is fundamental.

If your tool doesn't show information in real-time or creating reports takes time and effort, consider another option.

Workforce provides real-time data, automatically and on the go.

☐

Full integration with other tools

Perhaps one of the most important requisites.

If your software doesn't integrate with other systems, you won't be able to collect data from other tools. The result is, of course, having to invest more time and money.

Workforce provides off-the-shelf interfaces that integrate fully with POS, payroll and accounting software, like SAP and SAGE.
As you can see, choosing the right restaurant software needs careful consideration.
4 questions to consider before choosing hospitality management software
We've seen that restaurant management systems offer different characteristics and functions to simplify your team management.
However, it's easy to get carried away by the urgent need to find a solution, and we often don't take time to think about what we really need.
So, besides different characteristics and functions, we must also consider the following questions before settling on hospitality management software:

1. Does the supplier understand my industry and its needs?
There are hundreds of hospitality management software available on the market. So, it's vital to choose a provider that specialises in our industry and develops its products based on the sector's current needs.
One of the benefits of industry-specific software is its ease of use and cost-effectiveness. They're designed to meet the industry's specific needs, so they don't require such an investment in custom development.

2. Does the customer support team understand my company's operation or just know about the product?
Choosing a software provider that knows how to support you and understands the need for a fast solution is fundamental.
A technical support team that has experience working in the hospitality sector and understands the intricacies of restaurant work will be far more empathetic and helpful in critical situations.

3. Is the software designed to support my company's growth?
Opt for software designed to adapt to your company's growth. You will avoid complications and have more control over your business, even if it undergoes exponential growth.
In MAPAL, for example, we work alongside our customers to develop new functions to suit their changing needs.

4. If we open new sites, would we be able to use the same tool in different countries and languages?
Most restaurant software is designed only for local and independent companies and doesn't allow several languages. They often don't adapt to other countries' laws and regulations either. This might not be a problem for your company at first, but what happens if it expands?
The answer is, you'll probably have to invest more time and money in implementing another system that meets your needs at that given moment. You'll also have to train your teams again to use a new system, which can be annoying and demotivating for everyone.
That's why it is crucial to invest in a system that supports your company's growth and can be used across several countries and in different languages.
⇾ And remember to choose software that ensures you stay compliant with labour laws and quotas and can deal with pay structures and bonuses across different countries.
The checklist and the four questions provided above will make your life a lot easier when choosing restaurant management tool.
We recommend you take this into account for every option you consider. It is, without a doubt, the best way of making the right decision and avoiding complications in the future.
Why not add Workforce by MAPAL to your list of potential software providers? Our hospitality management software offers all the functions mentioned previously. After all, our products are designed by hospitality, for hospitality.