The three major issues impacting the global restaurant industry in 2022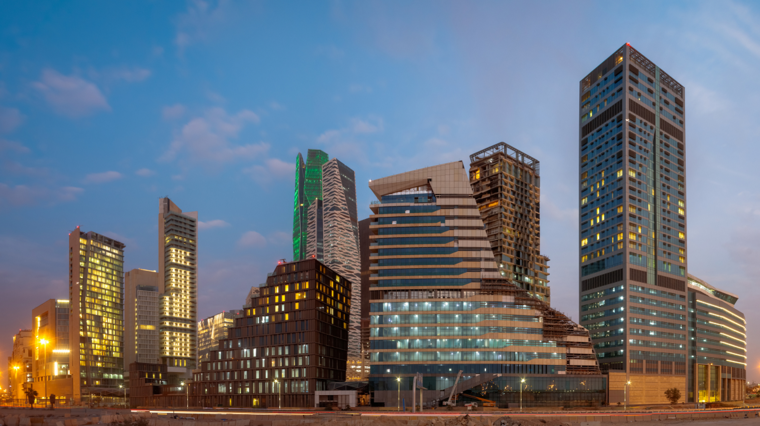 James Hacon, Chief Marketing Officer of MAPAL Group, was once again programme director of the Global Restaurant Investment Forum at Future Hospitality Summit 2022 in Riyadh. Following this event, James rounds up his perspective on the three major challenges currently facing the hospitality sector.
Coming into 2022, things looked optimistic as operators around the world finally began to resurface from the depths of the global pandemic and catch their breath. It was the year that was meant to bring stability, when peaky trading and forced closures would give way to a boom in travel, increased consumer confidence and regular pattern trading.

As we come to the end of H1 the reality we see is record breaking inflation, staff crises, supply chain issues and shaky consumer confidence. Whilst the travel industry is bouncing back as people are desperate for a holiday, consumers are taking the hit elsewhere causing their holiday spending to dwindle. Domestic budgets are facing new challenges across the world, allowing for less convenience-based dining and social drinking occasions, resulting in less midweek business and bigger peaks at the weekend.

It could be said there has never been such a perfect storm of challenges or a harder time for operators, but the future isn't all dark. We have seen many of the weakest fall by the wayside during COVID, leaving a healthier, more professional industry. There are plenty of investors struggling to find the right opportunities to deploy their capital, for the right brands and operators, sites and funds are out there; not to mention a landscape ripe for entrepreneurs and their concepts.
Here I summarise each of the three biggest challenges facing the global restaurant industry and how companies are tackling them:
1. Supply chain
Ever since the start of the pandemic, the global food and drink supply chain that the restaurant industry so heavily relies on has been heavily disrupted. Changed and closed routes have in turn has seen some fundamental shifts in growing and production patterns across the world. Far from just an availability issue, this supply chain instability is one of the factors driving cost inflation, further aggravating existing cost pressures and reducing already tight margins in cash-depleted businesses.
On a macro-level, suppliers and big brands have to fundamentally adapt their proposition and sourcing. On a micro-level, teams are having to constantly adapt to unavailable items and partial or missed orders.
For smaller brands and independents this can mean changing menus more regularly and working with a broader number of suppliers; bigger brands require a more flexible approach to menu development and design, working more locally with what's in season and working with suppliers to guarantee the supply of the most important items.
To make these adjustments you need to know what you are buying, what it costs you and where it's coming from, of course. Look at Easilys f&b our kitchen and supply chain management application.
2. Consumer confidence
With high inflation, an energy crisis, increasing interest rates and lingering concerns over the effects of the pandemic, it's fair to say that consumer confidence is wavering. The optimism associated with reopening of the economy and the drive towards a pandemic-fuelled lifestyle improvement has given way to nervousness about a recession and a very direct hit to consumers disposable income.
These effects present themselves in different ways across the world. On the whole, leisure travel destinations are seeing continued momentum as people rebound to international travel after years of being stuck at home. Business travel is slow to return: major central business districts are seeing some revival, doubly impacted with a slow or partial return to the office. For many suburban and rural locations, it's fair to say that business is still buoyant with the increased traffic from homeworkers.
In general, we are hearing that people are saving up for the big nights out, pulling back on every day, convenience-focused spending and generally tightening their belts.
As with any period of downturn, there are winners and losers, with some sectors benefiting from the trade downturn. As was the case during the pandemic, brands that are faring better are those with more than one offering and an omnichannel approach or are focused on delivering great value (not just a cheap price). As a restaurant operator who's been reviewing and reengineering your proposition and offer it's fair to say you've probably become pretty good at this by now, but it's vital you keep going with value chain analysis, whether that be formally or informally.
3. Labour crisis
It's no secret that finding a team is a common challenge, and topic, for us all. The pandemic cost our sector big time and not just in terms of lost revenue. The general narrative around this is that swathes of our labour market headed to work in other sectors during the pandemic to never return, tempted by the bright lights and more sociable working hours of other industries. This is of course part of the story, but from analysing our own data, it only tells part of the story.
One major factor that is often overlooked is the fundamental change around work-life balance and people's expectations of employment, preferring to work less hours and still be able to live their life. This has, of course, led to an expectation of less working hours, but also better pay. Some employers have seen the average hours worked by team members reduce by as much as one fifth, meaning that for the exact same restaurant, delivering the exact same number of guests, you need a fifth more people to deliver the same service.
Add to this the supply issue around temporary and casual labour, with many students choosing to study remotely or commute to colleges and universities; a group who are desperate to travel, having been penned up for two years, and the part-time staff that much of the world relied on isn't quite as readily available as it once was. In some parts of the world where migrant labour is vital, we've seen economic migrants change their mentality about returning overseas towards, readdressing their work-life balance.
We also saw many employers and some countries remove support for hospitality workers, causing concern about the stability of the industry, while the remnants of COVID still linger. In short, it is a major problem there's no clear remedy in sight, so businesses need to buckle up and prepare for a bumpy ride.
On a tactical level it's vital to look at how you can minimise your labour reliance, monitoring and managing hours effectively, which Workforce can help with. On a more strategic level, consider whether your brand is really putting its best foot forward as a great employer that portrays our industry at its best and perhaps even more importantly, shines brightly from the rest.
Consider your employee experience, their learning and development, career pathways and how you can make life in your employment the best it can be. A survey carried out among the audience of our recent Shine People & Culture Summit revealed top factors that make people stay longer: company culture, progression opportunities and great learning and development. Take a look at what we do with Flow Learning, it might be of interest.

James Hacon is the Chief Marketing Officer of MAPAL Group and is a hospitality industry commentator.