Digitise hospitality training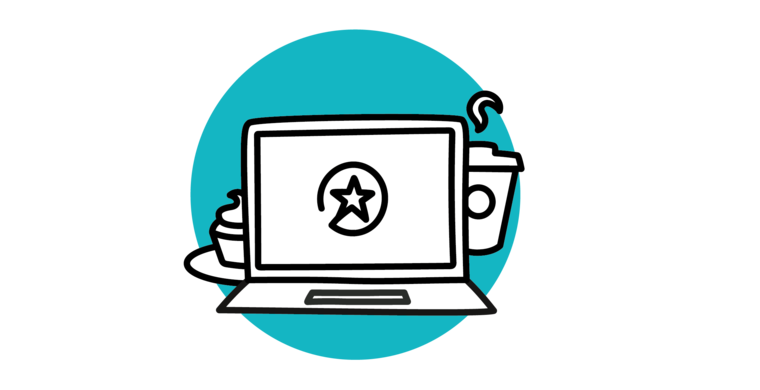 How has training for hospitality staff evolved over the last few years?
Up until not long ago, hospitality training programs have always had a face-to-face and practical focus. New employees usually received quick, onsite catering and hospitality courses, and often learn on the job.
Today, digitisation has changed the game forever and has given us the opportunity to give a more robust and dynamic way of learning that is adapted to current times.
Thanks to online platforms like Flow Learning by MAPAL, with its dynamic, bite-sized modules, it is now possible to implement a blended learning approach, combining both onsite and online learning.
Perhaps the greatest advantage of a blended approach in training for kitchen staff is that you can optimise learning and better prepare staff for floor work, with more attractive and effective learning methods in comparison to traditional hotel and restaurant training programs.
Employees can access dynamic, bite-sized learning modules anywhere and anytime, and all on a single platform.
Why is it important to adapt hospitality training programs to the digital era? 
Implementing technology in restaurant, pub and bar staff training simplifies the onboarding process for new hires, especially during the first few days when they have to sign lots of paperwork and learn important information about the company and its organisational chart.
Flow Learning, by MAPAL, is a specialised, hospitality learning and development platform. It allows you to carry out these administrative tasks centrally, before the employee has even started working, providing them with a smooth and positive onboarding experience. It also offers quick and guided learning so that employees can easily acquire the skills they need to do their job well.
After all, an effective onboarding process that simplifies employee onboarding and offers a specific learning path for their needs and job role, promotes staff retention. Employees will feel more valued and motivated, giving them a sense of belonging and showing them possibilities of career development.

If you can ensure new starters have a great experience during the first few months, they'll more likely want to stay with you. This, in turn, will reduce turnover in your company.
So, how do you guarantee a successful onboarding process?
With learning management platforms such as Flow Learning, you can ensure your teams have a positive experience from the get-go. Part of that experience is keeping the employee up to date from the very first day. They should know exactly what they have to do, what their job will entail and what is expected of them. They should also be familiar with their schedule, their person of contact and their onboarding training.
Not only that but allowing them to handle all the boring but necessary paperwork in a centralised way, even BEFORE their first day, speeds up the onboarding process massively.
New members will feel motivated, ready to be part of the team and actively get involved with their role from the very first day.
Constellation, Levy Restaurant's HR section experienced this first-hand when they implemented Flow Learning across their organisation.
Over 5000 new starters are currently assigned induction training on Flow, and Constellation has managed to reduce the time taken from application to onboarding from an average of twenty days to five.
An excellent example of how to optimise recruitment in the hospitality industry and onboarding, by providing the employee with all the information and training they need from day one.
Why is ongoing digital learning so important?
Technological advances mean that we can also now offer continuous learning opportunities to ensure our most experienced employees stay up to date, through restaurant and hotel training programs.
Digital learning enables us to provide our employees with the knowledge they need based on their actual skills and learning pace. This gives them the confidence and motivation to offer excellent service that will keep customers satisfied and coming back.
It enables new starters to get to know the company culture and build relationships with colleagues from the first day, giving them a sense of belonging.
Talya Bauer explains this with the 5 Cs of successful onboarding:
Compliance: the obligatory tasks new starters must carry out when they start working. These usually involve paperwork, introductory training, login and ID setup, checking that the employee has the equipment they need (uniform, shoes...), etc.

Clarification: so that new starters clearly understand what is expected of them and what their role is within the team.

Confidence: the new employee's state of mind towards the work and the challenges they may encounter.

Connection: the sense of belonging and the confidence new employees get knowing their colleagues value and accept them.
Culture: it's fundamental that newbies understand the organisation's rules, values, history and symbols.
A successful onboarding process based on these 5 C's is key to building a team that really lives and "sells" the company's vision.
Flow Learning. Continuously evolving restaurant and hotel training
Flow Learning by MAPAL enables us to offer our employees a system where content is regularly updated and where the learner experience improves along with advances in the technology that they use on a daily basis.
Flow has an easy-to-use and intuitive design and is continuously evolving to offer a state-of-the-art learner experience for hospitality staff. And it has now been made more accessible for the hearing and visually impaired, with integrated screen readers that guarantee a pleasant learning experience.
The platform now offers learners the option to skip any of the sections at the click of a button: ideal for quick reference on the go.
There's no denying that digital transformation and new customer trends are forcing us to keep up to date with rapid changes to successfully adapt and prosper.
What aspects are key in hotel and restaurant staff training?
When deciding on hospitality training for hotel and restaurant staff, we recommend choosing a provider that specialises in the hospitality industry and understands your business and its needs.
Flow Learning, by MAPAL, was founded by hospitality operators who use their solutions themselves and are constantly evolving to suit their customers' needs.
Not only that, but Flow Learning also allows you to add different modules according to your companies' requirements:
Compliance Suite: for employees who work on licensed premises, in public-facing roles dispensing and serving alcohol, as well as those responsible for food or working in kitchens.
Service Suite: equip your staff with the essential skills they need for providing excellent service in either bars, hotels, coffee shops or nightclubs.

Management Suite: provide managers with key knowledge to run a hospitality business and manage a team efficiently.

Hotel Suite: resources designed to help your hotel staff deliver the best possible service.

Café Culture: learning modules created especially for teams working in the thriving café and coffee shop sector.

Trend Set: bite-size micro-modules to ensure your team keeps up with relevant industry trends.
COVID Comeback: learning modules on cleaning and hygiene, looking after your customers, personal protection, preparing to reopen, service after lockdown, staying safe, takeaways and deliveries, your wellbeing.

Road to Recovery: includes Takeaway delivery and success, 4 Ways to build revenue, Conflict resolution and a video: Your smile shines through.
Digitisation and the implementation of new technological tools are the hallmarks of hospitality today, both to ensure efficient business management and to help us take care of our most valuable assets: our people.
Simplify these processes with Flow Learning, by giving employees access to useful company information, current regulations and by offering individualised online learning that enables employees to develop a rewarding hospitality career.
Visit our website to learn more about the Flow Learning platform. Learning management system for hospitality - MAPAL OS (mapal-os.com)