Employee wellbeing in hospitality
Your team may be under more pressure now, than ever. The pandemic has left its scars, and lack of staff may be placing extra pressure on your existing team. We want to help you support them with this free resource: their mental wellbeing has a direct impact on your business.
Long hours and the need to be constantly 'on' can create pressure, that if left unmanaged, can impact your teams' mental wellness. With this resource, you will be supporting your staff and helping to build a positive workplace culture that cares about everyone's mental wellness.
This resource invites learners to reflect on what mental wellness means for them and provides actionable wellness practices in resilience, stress management and mindfulness. Along the way, your learners will set their own goals and will practice navigating situations that may emerge in their personal and professional lives.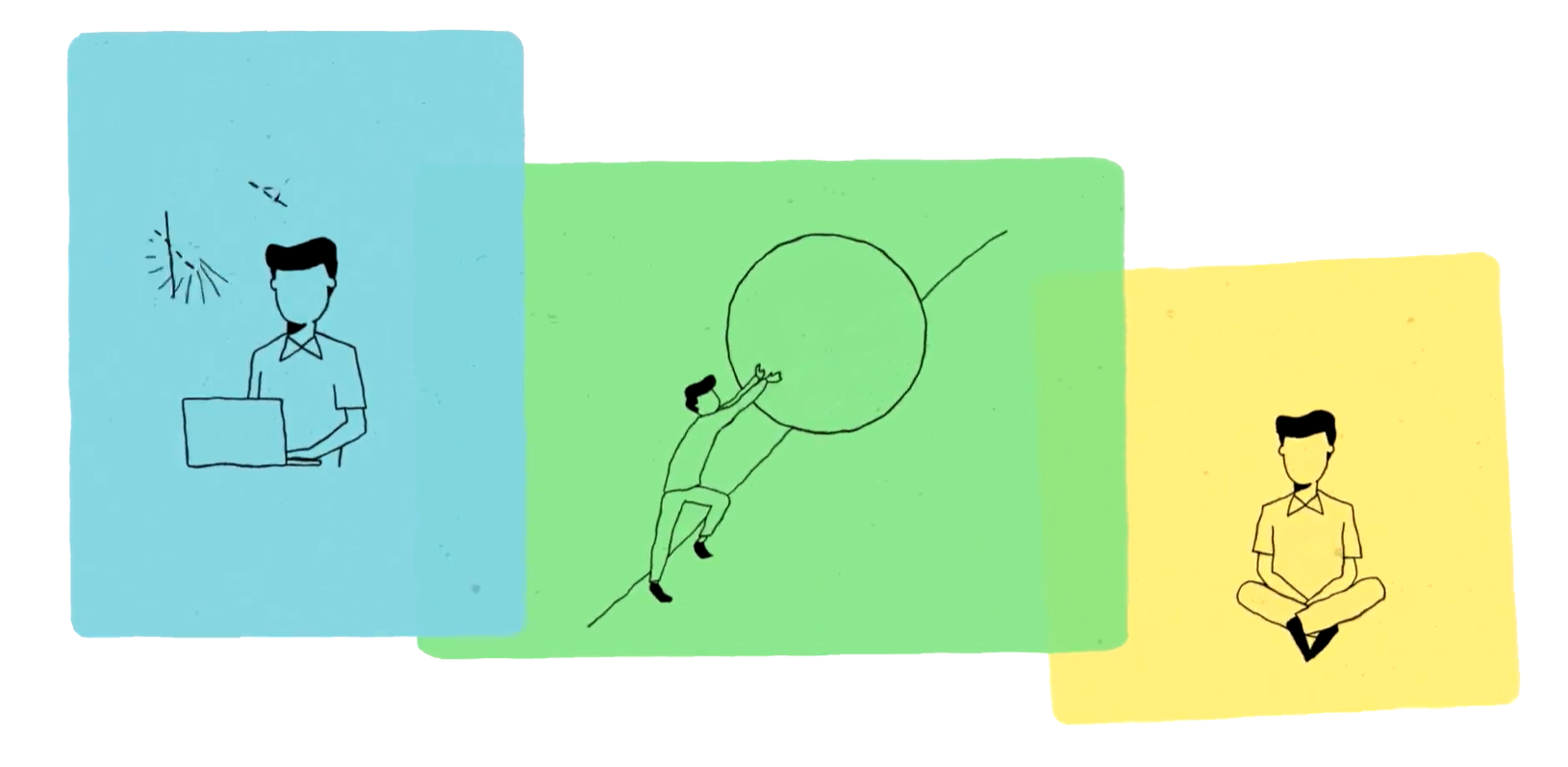 This five-part, free module covers:

What is mental wellness?
Learners are encouraged to understand what mental wellness means and reflect to gauge how they deal with day-to-day pressures in the workplace. They will also look at ways of improving their mental wellness.

Managing stress
What are the signs of stress and how is it triggered? This section helps learners recognise stress and offers some stress management strategies to get it under control.

The route to resilience
Resilience is our capacity to bounce back. Learners will add some useful ways to boost their resilience and how it can help you to improve their confidence, handle difficult situations, find solutions, and cultivate better relationships.

Making sense of mindfulness
We take a look at what mindfulness means and offer some simple and practical steps that learners can follow to practice mindfulness when they are feeling stressed or overwhelmed.

Making your mental wellness plan
Learners now have the tools to implement these in their daily lives. In this last section, they are encouraged to reflect and make a mental wellness plan and start to improve their mindset.
We're offering our mental wellness resources absolutely free to you, as a Propel subscriber, to help you support your team during these challenging times.
There's no catch here, if you are with another learning management solution, we'll provide you SCORM packages. If you don't have a current provider, we'll give you access directly to the content. Improve productivity and efficiency. Without losing your soul
Less paperwork and administration.
Our mission is to empower you to do more of what you love, even better