Increase productivity with workforce management software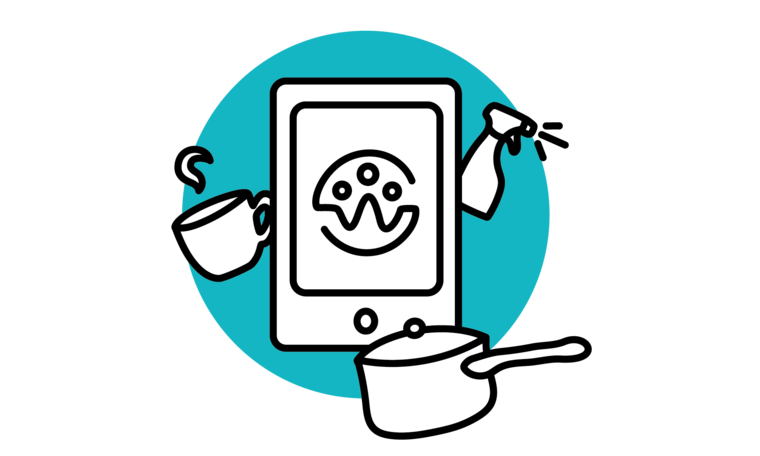 You probably know that the only way to achieve high productivity and ensure an exceptional customer experience is to keep your teams happy and motivated.
But how can you streamline daily tasks to simplify restaurant management, keep your teams motivated and increase their productivity?
This article will explain how you can achieve this with technology and, in particular, workforce management systems created especially for hospitality businesses.
Technology to streamline your daily tasks and improve your teams' productivity
The very nature of our industry implies that employees face an endless number of tasks daily. From learning and development to taking orders, passing them on to the kitchen, serving customers, clearing up tables dealing with payments and even cleaning.
Luckily, technology can alleviate some of these tasks and free up your people's time to take care of more important things, like delivering the best possible service.
So, let's look at some of the most common and useful tools to improve workforce productivity in your restaurant:

QR codes or table ordering apps
These are particularly useful for busy bars and restaurants, where waiting time is a problem, and waiters may not be able to get to tables and take orders quick enough.
Mobile-friendly table ordering apps or QR codes can solve this problem and make your employees' lives a lot easier.
Your teams will be more relaxed and in control, and instead, will be able to focus on offering your customers a better service.
Another advantage of table ordering systems is that customers no longer have to get up to go to the bar and risk losing their table.

Software to ensure compliance and streamline processes
It's not easy having to go through food safety checklists every day to ensure compliance and maintain the brand's standards. Not to mention that when all of this is done on paper, making changes, and submitting forms and documents for inspection can be extremely complicated.
Fortunately, there are tools that can save you time, streamline your processes and make your employees' jobs a lot easier, like Compliance by MAPAL.
With our user-friendly app, accessible from any device, your teams can complete checklists quickly and autonomously by following digital operational instructions.
By streamlining and speeding up this process, you can free up your employees' time to focus on your customers and increase productivity. What's more, everyone in the organisation can use the same app— from interns to the CEO.

Takeaway apps
While mobile ordering systems were already gaining in popularity, the pandemic has only further accentuated the trend.
Implementing technology to enable online ordering in advance improves your customers' experience and optimises your teams' time.

Learning management and onboarding software
Productivity is closely linked to learning, motivation, and company culture.
So, investing in employee learning is always a safe bet.
Learning Management Systems (LMS) like Flow Learning by MAPAL enable employees to easily access the resources they need from their own devices. By enabling your employees to learn quickly and on the go, you'll increase team engagement and motivation.
The tool also enables you to customise content specifically for employees that may need it or are looking to develop their careers. This also contributes to increasing commitment and retaining talent within your company.
As for new team members, the system ensures a smooth onboarding process from day one by enabling communication through the platform.
It also eliminates the need for tedious paperwork. Employees can immediately access contracts, food safety courses, etc., and are guided through their learning experience during the first 90 days. As we've seen in previous blogs, this time is crucial for employee retention.
Workforce management software
We all know that restaurant labour management involves much more than scheduling. Today, having reliable workforce optimisation software to simplify your day-to-day tasks is a must.
Not only that, but it's vital to invest in software created by hospitality, for hospitality, like Workforce by MAPAL, as it:
Saves time on scheduling and improve productivity with optimal schedules.

Maximises sales and increase your team's commitment with our labour optimisation function.
Reduces costs and enjoy more flexibility.
How technology can improve workforce productivity
While it isn't the only indicator to consider in restaurant workforce management,measuring your teams' productivity is fundamental. And technology is your best ally to help you.
How to calculate a restaurant's productivity
Let's take a look at the following example:
A restaurant received 74,560 customers last year.
It had an annual turnover of £939,481.
They hired 12 people.
Employees worked 15,600 hours.
The company's labour costs added up to £176,280 (total company cost).
So, to calculate their workforce productivity, we'll use these formulas:
| | |
| --- | --- |
| Formula 1 | Formula 2 |
| PR1= Total number of customers served/hours worked | PR2 = Sales/labour costs |
| PR1 = 74,562 customers/15,600 hours = 4.78 | PR2 = £939,481/£176,280 = 5.32 |
| So, the restaurant's productivity is 4.78 customers served per hour per employee. | This formula shows us that for every euro of labour costs, the company gained £5.32 in income. |
The higher these numbers, the more productive your restaurant is.
It's worth noting, however, that this data is more useful when compared to previous years or similar restaurant businesses.
We've calculated the restaurant's annual productivity in this example, which only offers a general overview. Still, it gives us a good idea of a restaurant's productivity.
The best and most straightforward way to obtain specific data including all kinds of variables is with an easy-to-use workforce management system, like Workforce by MAPAL.
Workforce: technology designed to improve workforce productivity
While numbers can sometimes be overwhelming, we all have to deal with them daily. And working with a user-friendly workforce tool with a simple dashboard' can make your life as a manager a lot easier.
As we've previously mentioned, our technology was designed specifically for hospitality and includes all the necessary functions to improve your team's productivity and increase their commitment:
Provides easy reporting and advanced insights
Simplify decision-making with reports that break down data, from general information to detailed insights, allowing advanced combinations.
Uses powerful algorithms to predict staffing needs
Harness the power of artificial intelligence to calculate your staffing needs for each shift according to your sales forecast.
Optimises seasonal staffing and getting your team planning just right, thanks to the optimisation engine and shift scheduler.

Offers workforce deployment models and schedule optimisation for managers

Enables access from different regions and in several languages
Manage your teams wherever you are fundamental for managers in growing companies and chains.
Granting multi-site businesses greater visibility and control
Vital for large hospitality chains, as they gain clear visibility of team and regional hierarchies.
So, we've seen how technology can help you streamline daily tasks to free up your team's time and increase their motivation and happiness. As a result, your people will be more willing to deliver excellent customer service.
Implementing restaurant technology isn't just a trend or an obligation brought on by the pandemic. It's the key to improving workforce productivity in hospitality.
Want to improve your restaurant's productivity with industry-specific workforce management software? Click here to learn more about MAPAL Workforce.