How technology can improve employee engagement in the hospitality industry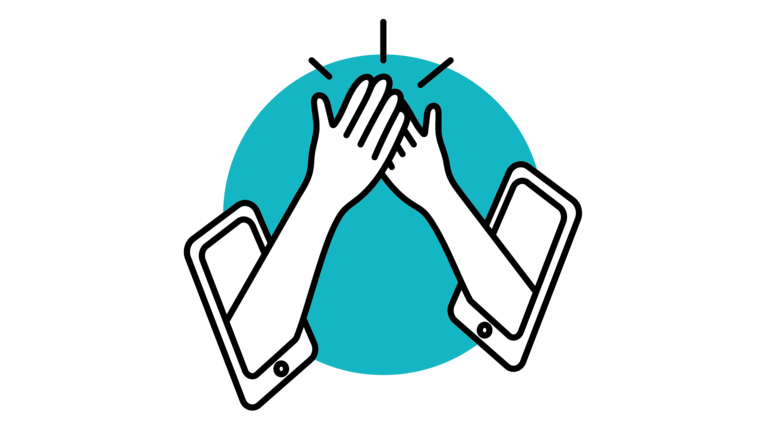 Investing in technology is, without a doubt, the key to efficiently managing hospitality teams.
But how can technology increase hospitality employee engagement and satisfaction?
In this article, we'll show you how technology can support you in offering a positive employee experience in your company.
We'll also look at communication channels, hospitality career paths, online learning and development, and how technology can help you instil company culture.
How open communication channels can improve hospitality employee engagement and experience
Open communication channels, like those provided by Flow Learning by MAPAL, help to streamline communication between management and the rest of the teams, HR and the employees, and between team members.
Thanks to intuitive mobile apps, your employees can easily communicate their shift preferences, let management know if they're ill or unavailable to work, and request holidays at the touch of a button. No more large amounts of paperwork or lengthy approval processes.
Maintaining open communication promotes transparency, as employees feel involved, are kept up-to-date, and have more control over their work-life balance.
Improve employee motivation through real career progression opportunities
Providing employees with the right learning opportunities and the necessary resources will instil confidence in them to progress to management roles or other departments.
With Flow Learning's resources, you can customise modules and learning plans for each employee to cater for their specific needs and aid their professional development.
Your team can access Flow Learning directly on their mobile via the new MAPAL One employee app. Ensure they're always up-to-date and motivated with short, engaging and on-the-go learning modules adapted to their needs, along with news, announcements, certificates, document storage and much more.
Support your teams with the tools they need to progress in their hospitality careers, and you'll significantly increase motivation and, therefore, commitment to your company.
Microlearning to promote quicker knowledge retention
Aid employee learning by offering quick modules with short videos, games, audio content, quizzes, and little pieces of advice or useful checklists, thanks to tools like Flow Learning.
This new learning concept is known as microlearning, and it seeks to give immediate answers to your employees' questions through bite-size learning modules and lessons.
Enable your employees to acquire the knowledge and skills they need, when they need them and as quickly and efficiently as possible.
Easy-to-use online systems to simplify and make learning more accessible
Today, LMS or learning management systems enable employees to learn and stay up to date wherever they may be. Not only that, but they streamline and simplify online learning and development by making it easily accessible to everyone.
Flow Learning by MAPAL is an LMS created by hospitality, for hospitality. It aids and improves employee learning experience through easy-to-use apps and menus, enabling your teams to learn quickly and on the go.
Your teams can say goodbye to lengthy, 45-minute video sessions and manuals, and will be able to access information quickly when they need it.
Improve employee training and development in the hospitality industry through new modules and engaging content
Besides being intuitive, easily accessible and comfortable for the user, today's learning platforms offer more attractive and engaging content. Flow learning integrates gamification features developed by learning experience designers.
This dynamic learning method is becoming increasingly popular, promoting a more positive learner experience and improving knowledge retention with fun modules and games.
Thanks to technology, paper-based learning is now a thing of the past.
British chain Brewhouse and Kitchen has set an excellent example for paperless employee training and development in the hospitality industry, seeing the following results:
£10,000 saved a year on printing costs
467 employees across 23 pubs learning through Flow's platform

Complete control over their teams' learning paths and career progression opportunities
On the other hand, Flow enables you to assign your teams extra modules covering the more entertaining aspects of hospitality training. This helps to shake things up and add extra value to your employees' learning experience.
For instance: why not assign waiters a wine tasting module to cover basic vocabulary, tasting notes and pairing, and then arrange a tasting session with questions and answers?
This practical way of learning is far more engaging and entertaining and ensures your teams acquire the knowledge they need more efficiently.
Prevent high employee turnover by spotting and cultivating internal talent
Improve hospitality staff retention and help reduce turnover by investing in your internal talent.
And that's not all. Encouraging employees to progress from a trainee position to a manager's role through clear career paths within the company will save significantly on labour costs.
Show your people that they're fundamental for your business' growth, that you value them and wish to keep them in the long run.
Building a strong company culture to foster a sense of belonging
Thanks to LMS like Flow Learning, managers can easily notify employees about company news, announce the "employee of the month" or publish case studies that serve as encouragement for your teams.
The tool can help your company instil its culture and increase engagement, creating a stronger sense of belonging among your teams.
And what's more, building the right company culture benefits everyone, not just employees, as it:
Attracts valuable talent: happy employees spread the word that your company is a great place to work, attracting new and valuable talent.
Take Millennials and Gen Z, for instance, who turn to members of their own generation for guidance. It's essential to encourage them to share your company's vision and values.

Retains talent: ensure your valuable talent stays with you for longer, helping you save on labour costs and maintain stability within the team.

Engages employees and improves service. We all know that happy employees deliver genuinely good service, as they don't need to put on an act or give fake smiles. Your customers will notice this instantly. Remember: happy employees equal happy customers.
So, we've looked at how LMS like Flow Learning can be our greatest ally when it comes to improving hospitality staff engagement, as they:
Improve communication between managers and teams through an intuitive app

Promote learning and knowledge retention thanks to microlearning

Retain talent by aiding learning and development, thanks to customised, online modules with easy-to-use interfaces and engaging content

Enable you to build a strong company culture and foster a sense of belonging in your teams
Find out more about Flow Learning and how it can help you improve employee engagement through learning and development by clicking here.