5 essential steps for effective hospitality recruitment and onboarding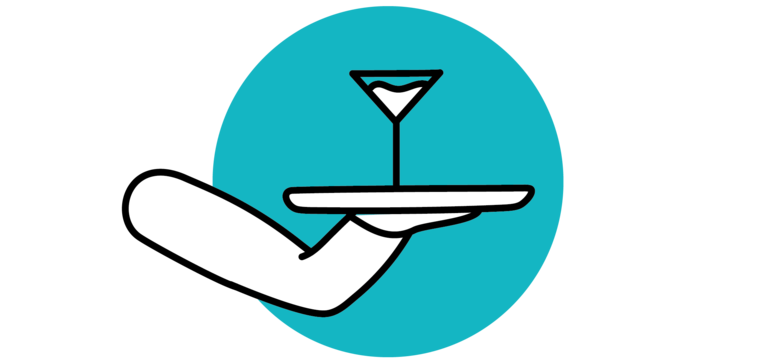 Ever wondered how much it costs to lose new hires ?
Industry experts estimate that cost per hire is around 25% of employee's average annual salary. And since the hospitality industry has such a high turnover and low retention rate, letting new staters go can be hugely detrimental to the team and involves high recruitment and training costs.
So, let's look at two of the most important parts of managing teams in the hospitality industry: hiring and onboarding hospitality staff.
1. Hiring restaurant and bar staff based on hard and soft skills
To successfully hire the right person for the right job, first you have to build a solid hospitality recruitment strategy.
Whether it's restaurant, bar, hotel or catering recruitment, your number one task should be to match your most important needs to the profiles that best meet them. Then, you can assess hard skills based on candidate's CVs.
The next thing to consider for recruitment in the hospitality industry are soft skills.
Danny Meyer, founder and CEO of Union Square Hospitality, applies this principle perfectly. He claims that he doesn't hire candidates so much for their experience and hard skills, but more for their emotional skills.
He refers to this as the 51% rule, which prioritises attitudes and personal qualities over skills. In his book, Setting the Table: The Transforming Power of Hospitality in Business, Meyer explains, "to me, a 51 percenter has five core emotional skills. I've learned that we need to hire employees with these skills if we're to be champions at the team sport of hospitality." After all, you can always train a good waiter on technical skills. What's difficult is to change someone's attitude.
That's why it's so important when hiring hospitality staff to consider whether a potential candidate can be a team player, is flexible, shows humility, is positive and genuinely enjoys serving clients, among other qualities.
According to Meyer there are 5 emotional skills to look out for in a candidate:
1. Kindness and optimism
2. Intellectual curiosity
3. Work ethic
4. Empathy and self-awareness
5. Integrity
When it comes to the technical skills that employees must acquire to work in a hotel or restaurant, there are learning platforms that can make the job a lot easier. These can be engaging and extremely effective and can also be adapted to suit the candidate's needs.
Provide your teams with individualised online learning and guarantee an excellent employee experience from day one. With specialised learning and development software, such as Flow Learning by MAPAL, restaurant, bar and hotel recruitment and onboarding has never been easier.
2. Give new hires a good first impression. Let the onboarding process begin.
Once you've chosen the right person for the job, you have to let them know that they've been chosen. And that's when the onboarding process starts.
Contrary to what many people think, the process doesn't start on the first day of work. It starts way before that, and it's an important part of the employee life cycle.
You may be wondering, however, why it's so crucial to ensure a good employee experience during the first few days and months.
When almost 90% of new starters decide if they'll stay in the company or not during the first six months, this'll come as no surprise.

If you can ensure new starters have a great experience during the first few months, they'll more likely want to stay with you. This, in turn, will reduce turnover in your company.

So, how do you guarantee a successful onboarding process?
With learning management platforms such as Flow Learning, you can ensure your teams have a positive experience from the get-go. Part of that experience is keeping the employee up to date from the very first day. They should know exactly what they have to do, what their job will entail and what is expected of them. They should also be familiar with their schedule, their person of contact and their onboarding training.
Not only that but allowing them to handle all the boring but necessary paperwork in a centralised way, even BEFORE their first day, speeds up the onboarding process massively.
New members will feel motivated, ready to be part of the team and actively get involved with their role from the very first day.
Constellation, Levy Restaurants' HR section experienced this first-hand when they implemented Flow Learning across their organisation.
Over 5000 new starters are currently assigned induction training on Flow, and Constellation has managed to reduce the time taken from application to onboarding from an average of twenty days to five.
An excellent example of how to optimise recruitment in the hospitality industry and onboarding, by providing the employee with all the information and training they need from day one.
3. Planning a new starter's first days at work in a restaurant
We all know that the first few days are crucial, as they set the tone for the rest of the employee's journey. So, it's important that new starters receive a warm welcome.
To ensure a smooth onboarding process, assign new starters a buddy that can show them around, answer any questions and be on hand to help.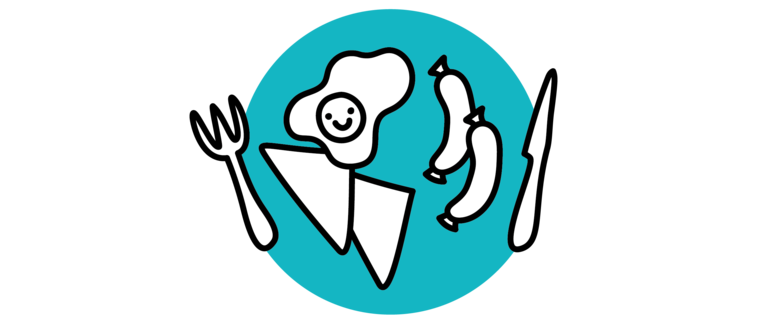 It enables new starters to get to know the company culture and build relationships with colleagues from the first day, giving them a sense of belonging.
Talya Bauer explains this with the 5 Cs of successful onboarding:
Compliance: the obligatory tasks new starters must carry out when they start working. These usually involve paperwork, introductory training, login and ID setup, checking that the employee has the equipment they need (uniform, shoes...), etc.

Clarification: so that new starters clearly understand what is expected of them and what their role is within the team.

Confidence: the new employee's state of mind towards the work and the challenges they may encounter.

Connection: the sense of belonging and the confidence new employees get knowing their colleagues value and accept them.
Culture: it's fundamental that newbies understand the organisation's rules, values, history and symbols.
A successful onboarding process based on these 5 C's is key to building a team that really lives and "sells" the company's vision.
4. Invest in engaging and effective learning programmes for restaurant teams
Today, combining face-to-face with online learning is essential in order to provide the best possible training to your hotel and restaurant teams.
New digital learning systems like Flow Learning by MAPAL enable you to offer your teams a blended learning approach.
This approach based on micro-learning makes training easier for your employees and improves knowledge retention.
Thanks to its entertaining content, bite-size courses and short questionnaires, tests and videos, your teams can learn the skills they need efficiently and much more quickly.
And what's more, these systems enable your people to access learning resources anywhere and anytime. All they need is a device and internet access.
Flow Learning offers a wide range of learning content for all kinds of skills, from how to make a coffee or a cocktail, to customer service, wine pairing, and training on food allergens and well-being in the workplace. It also helps you make sure your teams stay compliant on-the-go and ensures that everybody is familiar with hygiene and food safety regulations.
5. Leveraging the benefits of a Learning Management System like Flow Learning
With Flow's learning resources, you can create career paths for each person according to their role and experience, to provide your teams with tailor-made learning.
Investing in your people's career increases their commitment to the company and motivates them to stay with you for longer.
Not only that, but a solid learning programme will help you retain talent and nurture them to become future managers, having developed hospitality careers within your organisation.
And it's not only your teams that will reap the benefits. By implementing a quality learning programme, you'll help them to offer an even better experience to your customers, ensuring they'll always come back.
While high staff turnover will always exist to some extent in hospitality, these five steps will help you to work on reducing the high costs involved with losing a new starter.
And at the very least, by guaranteeing new employees a good first impression and a positive experience in your company, they'll become true ambassadors of your brand. Even after they've stopped working for you.
If you'd like to improve and streamline your onboarding process with Flow, reach out to us here.