Google business reviews Tripadvisor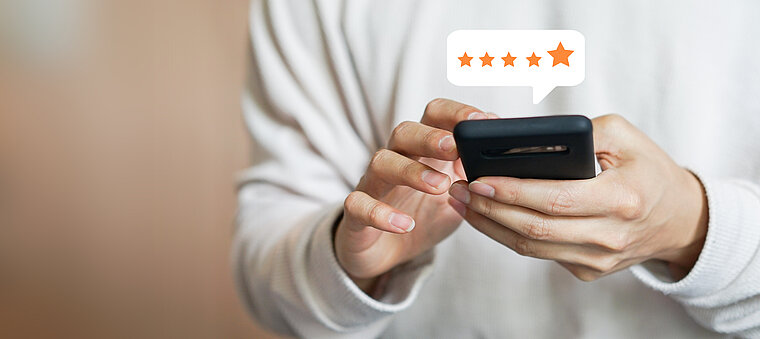 The range of different customer review platforms can leave the best of us bewildered. But as far as the hospitality industry goes, Google business reviews, (or GMB - Google My Business) are powering ahead of its main competitor, Tripadvisor.
Customer reviews are essentially an electronic version of word-of-mouth. People trust them more than adverts, and they significantly affect consumers' buying decisions.
As you know, hotels, bars, restaurants and B&Bs are traditionally 100% location-based businesses. The 2019 Local Consumer Review Survey by BrightLocal found that 82% of consumers read online reviews for local business, with 52% of 18-24-year-olds saying that they "always read reviews."
Google business reviews are trumping Tripadvisor
Founded in 2000, TripAdvisor has over 500 million reviews and opinions covering 7.3 million accommodations, airlines attractions and restaurants.
But TripAdvisor's reign has been marred by issues with fake reviews. Reports of some businesses paying customers to write good reviews (or bad ones for their competitors) have been rife. Anyone can create a new email address and write reviews to their heart's content, without any real way of validation.
Oobah Butles stole the show in 2018 by tricking TripAdvisor when his fake restaurant "The Shed" became the number one restaurant in London.
According to this article, Tripadvisor's more recent emphasis on advertising means that establishments have to pay an extra charge to include a direct link to their website. Some suggest that its algorithms favour advertisers, in terms of the order in which reviews appear.
Even so, Tripadvisor is still one of the world's leading platforms for the hospitality industry and is certainly deserves your attention.
Why are Google reviews so important?
It'll come as no surprise to you that Google is the world's number one search engine. SEMrush states that 46% of all Google searches are looking for a local business. And this search intent is what makes it different from other social media channels. People are actively searching for a restaurant or a hotel. They are ready to become customers.
In this Reviewtrackers article, the 2018 Online Reviews Survey revealed that Google is the number one online review site, outperforming Yelp, Tripadvisor and Facebook.
You are in control of what people see
With Google My Business, your information appears in a compact box where customers can see essential information, at a glance. This includes your location, your opening hours, photos of your establishment and services, your menu, phone number, a direct link to your website and of course, reviews.
You, in turn, can select and edit which information users see. Post good quality photos and share others posted by your customers.

Google integrates GMB with its search engine and maps
Your customers can instantly see all the local businesses in the surrounding area in just one click: location, opening hours, phone number, website, prices, menus, and of course, Google business reviews. And you can directly control and update that information in GMB knowing that it will also be corrected in Search and Maps.
Proof that GMB reviews are authentic
Google business reviews are posted by users who are logged in with their Gmail account, guaranteeing that opinions are real and traceable. Reviews also show up in Search and Maps, and you'll get an email notification when the review is posted.
Responding to reviews as quickly as possible will improve your online reputation: 53 per cent of customers expect a response within seven days. Even if the review is negative, 45 per cent say they're more likely to visit a business that has taken the trouble to respond.
Google also sends a notification to customers, encouraging them to submit a review after they've visited your business. So, even if you've just opened, you could still get reviews on the first day.
"68% of consumers left a review after a local business asked them to"
Local Consumer Review Survey by BrightLocal
Intelligent insights
As Google themselves put it: "Google My Business Insights focuses on how customers find your listing on Search and Maps and what they do after they find it." The Insights Panel provides you with information such as:
How many views your listing had.
How customers find your listing, and where.
What they do when they find it.
Any other interactions customers have with your GMB listing.
This is really useful because you can use this information to improve your online presence, understand how your customers behave online. You can also use it to improve your products and services according to your clients' feedback.
Improves your search ranking overall
Ensuring your business ranks well in search engines is a science unto itself. But by regularly updating your GMB listing, respond to reviews and post news about your services, your business will be among the first customers see when looking for somewhere to eat or stay in your area.
Why are Google business reviews even more important in times of coronavirus?
Hospitality businesses all over the world have had to deal with some serious setbacks this year. Many have turned to takeaway and delivery services as a way of staying open.
One in ten people will try takeaway food delivery for the first time during COVID-19. True to form, Google has risen to the challenge and is now putting "Food Delivery" buttons on Google Maps.
Google finds this information through keywords in your business listing. So, if you do offer this service be sure to optimise your listing (with the words "food delivery", for example) to ensure that your button appears in Maps.
Your customers will also be offered a shortcut when they search for local takeaway food. If you haven't optimised your listing accordingly, your business won't appear in the list they'll see.
For more information on how best to set up and optimise your Google My Business listing, read The Ultimate Guide to Google My Business by SEMrush.
Building customer reputation in one single platform
What 2020 has proved is that technology is here to stay. We know how complicated juggling with several tools and software programs can be. Businesses often have several different tools for customer reviews and satisfaction, workforce management, maintenance of equipment and facilities, business analytics and operations audits and checklist.
Just think how much easier your life would be if you could have everything you need in one business management software. One that would help you run your hospitality business more efficiently and save you money at the same time.
MAPAL OS offers an all-in-one management system that's designed especially for restaurants, bars, coffee shops and hotels. This user-friendly, cloud-based platform enables you to control all aspects of your business from one place. MAPAL's recent acquisition of US company CloudReputation means you'll also be able to monitor your Google business reviews, among others, from the tool, now Reputation by MAPAL.
Discover how you can improve your business operations and increase revenue by having a user-friendly all-in-one platform at your fingertips.
Contact us for a demo or book a meeting.