Important restaurant KPIs 2023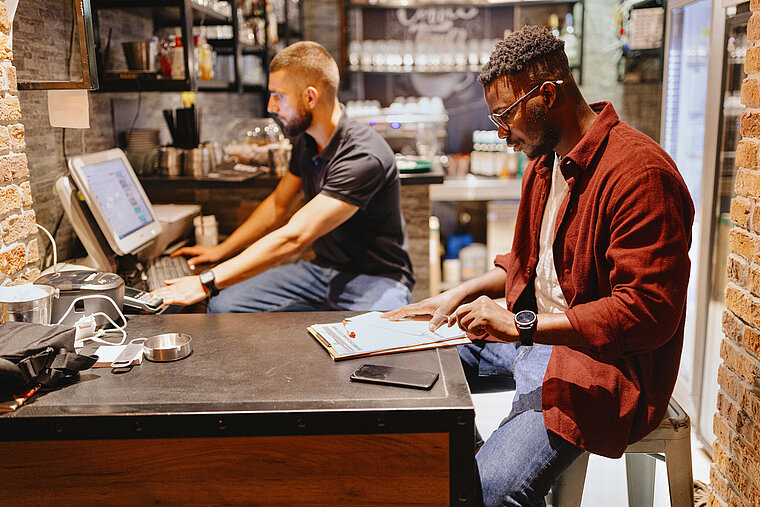 It hasn't been an easy couple of years for the hospitality sector. And as we approach what we hope will be a busy festive season, out minds are already pondering which restaurant KPIs we should focus on in the year ahead.
There's a lot of data out there and so many areas of our business that need attention. But if we want to make the best decision, focus we must. We dug deeper into this subject in our recent whitepaper, Hospitality KPIS: metrics that matter, and you can read some of our insights here in this article.
Which hospitality KPIs should you focus on?
Simply monitoring the P&L in restaurants every month isn't going to cut it anymore. We need to drill down into the hospitality KPIs that matter most under in current economic backdrop.
Factors that have rocked the very foundations of our sector include the pandemic, as our customers and staff were kept indoors and unable to travel. Supply chain difficulties meant that stocks were unpredictable, and with the aggravation of the surge in fuel prices, inflation is on an upward trend. Customers shifted their perspectives and became "Reimagined", and our talent left the industry in droves to seek options offering them better conditions and work-life balance.
An article in Brainyard earlier this year highlighted four main areas which should be the focus for business and hospitality metrics to take us through the challenges we are now facing:
Inflation: restaurant metrics for handling costs and prices
You'll know that one of the key elements on your restaurant P&L is your CoGS (Cost of Goods Sold). That's fine for looking in retrospect, but what we need now is to anticipate price increase and use restaurant metrics to make the best possible decisions to protect the bottom line.
Raw materials are more expensive, directly impacting our food costs. So, the question is, should our customers pay more? George Papadamou of Papas Fish & Chips told us in our recent webinar, Top hospitality KPIs: metrics that matter that "fish is the staple ingredient on our menu and prices have risen to levels never seen before. It's more important than ever to track these metrics. But our prices have to be appropriate, and we still need to get customers through the door. While some products may be costing us 25%, we may only pass on a 7% increase to our customers and find other areas to reduce costs instead."

Reducing operational costs to buffer the effects of inflation
George Papadamou increased efficiency in other areas to offset some of the inflationary pressures. For example, by bringing in cleaners for two hours at the end of the day, taking this undesirable task away from his restaurant team and reducing their workload and stress. "The cleaners come in fresh so work more quickly and efficiently while also saving us money overall". Using an efficient shift planning software also helps Papadamou to optimise his labour costs, ensuring the brand maintains its great service but with optimal staffing levels based on accurate sales forecasting.
Marcus Von Tell, Digital Operations Manager, at Swedish coffee chain Espresso House agrees that operational efficiencies are necessary "in the current economic macro-economic situation we are watching all cost KPIs more closely than ever. Higher CoGS, energy prices and interest rates impact profitability"
Espresso House uses Compliance by MAPAL, a mobile-friendly digital checklist software to maintain compliance levels across all stores. The tool hashelped them streamline operations, reduce costs and gain annual time savings to the equivalent of €875K.
Inventory and food waste KPIs for the hospitality industry
Rising food prices have understandably sent shockwaves through the sector. Coupled with rising energy prices, it's often difficult to see the way ahead. So, it's vital to be able to use hospitality KPIs to anticipate the prices of your raw materials, adapt suppliers to find the best deal (and the best quality) and adjust your pricing in advance to maintain a profit.
It's especially in times like this that technology and data are your closest allies. Inès Batard, Product Owner of Back Office tools at Big Mamma explained how she monitors restaurant KPIs such as food COS %, wastage per customer, CO2 equivalent per customer and inventory turnover rates with the help of Easilys f&b inventory management software. As soon as the brand receives prices from their suppliers, the tool helps them analyse and foresee the impact they'll have, recalculate, and make adjustments accordingly. And food waste metrics are invaluable in complying with regulations and optimising costs to the max.
Easilys f&b can also help you increase operational efficiency through menu cards, helping you guarantee that every site uses exactly the same ingredients and quantities while also maintaining brand standards.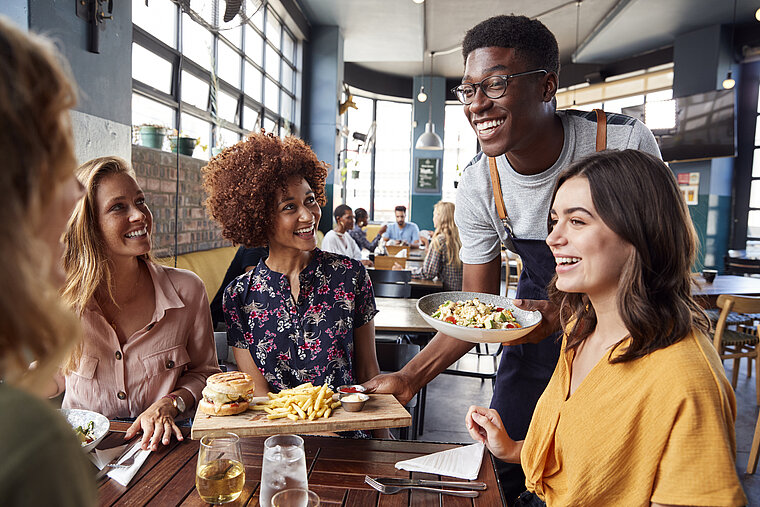 People KPIs: a happy team means a healthy bottom line
While monitoring the P&L and balance sheet is important for your business, your business success is largely down to the people in your organisation.
This is the perspective of Dubai-based restaurant industry strategic advisor and investor, David Singleton: "While attrition is always an important people KPI, for me the most important restaurant metric is your eNPS. Employee happiness is a huge thing in Dubai right now. People believe in having people-centric leadership and organisations. Those that don't will lose all."
Your eNPS is a rating that reflects how likely your employees are to recommend your company. It's an X-ray of how satisfied they are, which in turn directly impacts how well they will treat your customers, and therefore, affect your bottom line. So essentially, take care of your employees and your profits will come naturally.
George Papadomous agrees, saying "It's not all about the money. Sure, it's important you offer your team a lot more in terms of happiness in the workplace. They're more fulfilled in the knowledge they're doing a good job and working in a well-respected business with a good reputation in the community they live in. We use MAPAL's online reputation management software which gives us easy access to simple dashboards that show me not only the satisfaction score, but also about guest sentiment, how likely they are to recommend you and their overall experience.
Some hospitality employee engagement apps such as Engagement by MAPAL can help you directly influence your eNPS score and enhance your ability to attract better talent. The tool's peer recognition feature means that anyone in your organisation can give feedback about each other.
You can also make sure that any guest feedback about specific employees reaches them. All of this is automatically fed into their 360-performance review information on the same platform, improving both their motivation and their possibilities for internal promotion.
Profitability and hospitality KPIs
Keeping our eye on profits is inevitably a numbers game and being able to understand whether your menu and pricing are correctly pitched is key to improving operations and becoming more competitive.

RevPASH (Revenue per available seat hour)
This is a perspective championed by restaurant revenue management specialist Carmen Mallo of REMS Hospitality: "we focus on the KPIs that come from revenue, related to table turns, spend per head and RevPASH (Revenue per available seat hour). We compare these restaurant KPIs to a competitive set to compare how you're doing, and this gives you a great basis to rethink your marketing, operations, and menu matrix to become more competitive."
You can learn more about how to calculate and leverage these KPIs in our dedicated Flow Learning module, Restaurant Revenue Management, developed in collaboration with REMS.

Enlightened hospitality: a more holistic approach
Customers are tightening their belts and eating out less. When they do, they're now valuing quality and a memorable experience over price, and essentially, this is what will influence their decision to choose your venue over the competition
So, while profitability is the primary outcome for any hospitality operator, some take a more holistic perspective. Enlightened hospitality is a concept summarised by Danny Meyer of USGH in that the essence of hospitality is making your guests feel good, and that starts with your team: "the success of a company lies, in part, with hospitality. Well-treated employees of companies that connect with their customers and make them feel comfortable will do better than those that don't."
George Papadomou feels the same way, saying that "it's not all about the money. Sure, it's important, but if you offer your team a lot more in terms of happiness in the workplace, they're more fulfilled in the knowledge they're doing a good job and part of a well-respected business with a good reputation in the local community.
MAPAL OS is continually working to offer the best back-office hospitality solutions that make life easier, help you become more efficient and simplify metrics for better decision-making. Check out our range of hospitality management solutions for training and retaining your people, staying compliant, controlling food prices, improving employee and guest satisfaction and more. And if you want more info, just get in touch.