Supporting home grown talent to flourish at Mowgli Street Food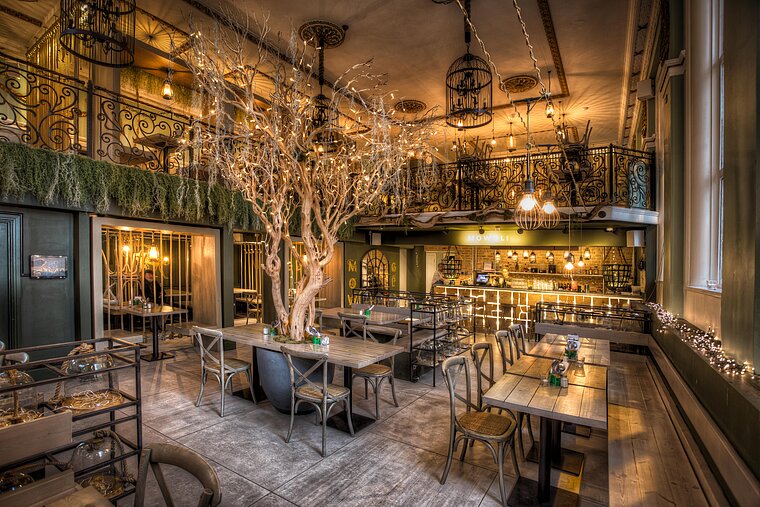 Mowgli is a healthy, home-style Indian Street food restaurant group founded by barrister turned entrepreneur and curry evangelist, Nisha Katona MBE. She opened her first restaurant in Liverpool back in 2014 and has since grown to 12 locations across the UK. The group has been ranked amongst the UK's most dynamic businesses for two successive years and was recently awarded Best Emerging Brand by Sunday Times Fast Track 100.
A culture of growth and giving back
The leadership team at Mowgli are focused on creating a fantastic place to work with team members feeling nourished, purposeful and fulfilled, while achieving everything they want out of their time with the company. They believe that in order for the teams to provide excellent service they need to be amazingly well trained and feel valued. Professional development is central to their industry leading length of service, with a proactive approach to encouraging teams to take responsibility for their own growth, giving access to new training that builds skills and confidence that empowers them to be themselves and let their personality shine.
When hitting the milestone of 5 sites, the company recognised the need to enhance its people processes, streamline onboarding and provide additional value building training to its team. They partnered with Flow Learning to fulfil these objectives, to stay compliant and to also invest in team development. Since then the company has grown to 12 sites, with 400 employees, all enrolled in training programs on the Flow learning management solution.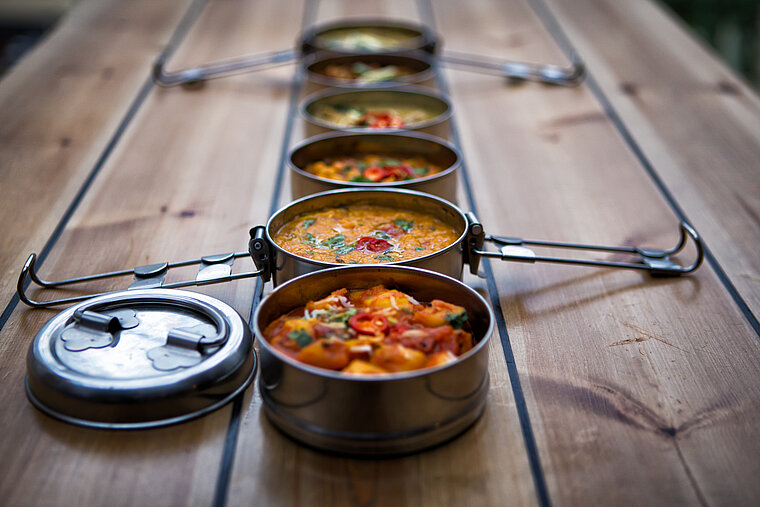 Flow as a learning and development hub
Mowgli likes to combine face-to-face training with online modules for a blended approach, ensuring that the learning outcomes are maximised with hands-on practice. To facilitate this, the learning and development team extensively use the module builder functionality. Alongside this formal training, the brand makes use of learner led workbooks and are currently digitising these within the Flow learning management platform, ensuring learners can track all their learning in one place. The most robust example of this style of learning delivery is the brand's industry leading induction training that lasts for 4 weeks with classroom training, online modules from the Flow content library, custom modules and workbooks – there are even custom modules for each site to ensure the onboarding experience is completely relevant.
Employee wellbeing and mental health is of utmost importance at Mowgli. The company were amongst the first to make the wellbeing and mental health modules available to their teams which have proven to be very popular, alongside the yoga and mindfulness sessions delivered directly by the brand online.
Career in hospitality is exciting and fulfilling
The majority of their site leaders at Mowgli are home grown talent, with the business having a real focus on developing management from within. They want to prove that people can go from a trainee to a general manager by following a clear career journey within the company, being able to have fun and a career all at the same time. With Flow, Mowgli can easily manage career progression and development so the training managers can be sure that their employees are on track to have their ambitions fulfilled.
"With the help of Flow, we are able to combine our classroom trainings with the online modules to make the education stick. Furthermore, Flow helps us to make sure that our people have all the training they need to provide the best possible service to our loyal guests while constantly growing themselves to feel nourished, purposeful and fulfilled."
Mowgli Street Food joined Flow to give their growing team the skills they need and empower them to shine, while also staying compliant. The company is focused on creating a fantastic place to work, which is key to providing excellent service to its loyal guests.
Mowgli can create custom career paths for rising talent
For maximised learning outcome, Mowgli combines face-to-face and online learning
Industry-leading induction training