What are the biggest pains for bakeries and cafes?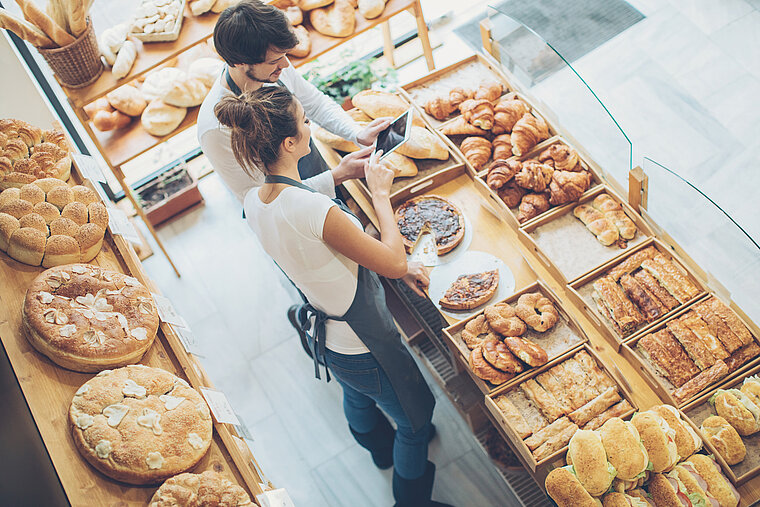 Earlier in the summer, we took a little cafe field trip around Oslo. We spoke to dozens of stores — old and new, scattered around the fjord city. In the "post-pandemic" summer sun of Oslo, face-masks were a thing of the past. Remnants of 1-meter markers on the ground were faded, but stubbornly hanging on. Bakeries and cafes were seeing a new shift in the challenges they faced in the era of the "new normal".
Owners and managers alike found that while sales trends were returning to pre-pandemic levels, the customer behaviours they observed weren't entirely the same. Peak-times in once-bustling office areas fluctuated more than before. Whilst companies gradually re-invite employees back to the office, many workers still opt to skip their daily commute to work from home.
Though bakeries and cafes faced similar challenges to their pre-pandemic hurdles, these challenges were taking on new forms, shaped by post-pandemic characteristics.
For many managers, staffing has become a big nightmare. Previously furloughed staff from the pandemic have since been exploring new and exciting career options outside of the F&B industry. When it comes to hiring, getting new-hires with the relevant experience has become increasingly harder. Those with barista experience or working in production bakeries are in short-supply, and training new staff is extra time-consuming in an understaffed store.
Stores are consistently understaffed, and if not, they are understaffed at the wrong hours — especially at peak times. As a result, employees end up stressed and overworked. Stressful days in a store often translate to poorer customer service, and can ultimately affect the bottom-line of a store. Many employees complained of working overtime due to poor or inefficient scheduling. Those who signed up for the excitement of a customer-facing role often found themselves spending most of their workdays cleaning, on top of having to put a smile on for customers.
What's more, overworked employees are more likely to fall sick. The staffing nightmare gets worse when managers get last-minute messages from staff requesting to be taken off a shift due to illness. In a market where labour supply is low, finding a last-minute replacement is a near-impossible task.
Establishing best-practice routines
When being short-staffed is a lived reality, establishing and following efficient routines is a must. One of the most commonly cited pains by managers and employees was that staff often had to multitask when it came to busy hours, resulting in poorer work quality and lower job satisfaction. With a lot of new hires onboard, managers not only struggle to find time to establish routines, but also in ensuring the adoption of such routines.
"A lot of the store staff would just forget to use it at the end of the day" — one store manager says about a tool they failed to properly onboard
When asked about improvements they'd like to see in-store, many managers and staff alike cited the need for structure in their days, especially around specific roles. Too often, baristas were asked to wipe up tables or work on food prep, on top of coffee-making — a good recipe for a frazzled barista.
Managing multiple deliveries with different vendors
Many stores reported having more than at least three different vendors for their stores. This presents several issues for a food retail store such as bakeries and cafes. Different vendors require different methods of placing orders. Points of contact may change for each vendor, and the variety of platforms used to place orders can be time-consuming to onboard and learn.
Managing delivery times itself is also a big pain. Having multiple vendors often means having multiple delivery dates and times. Aligning these delivery dates to fit the needs of the store at the right time is a science, with managers reporting that it takes years of experience to perfect. This requires knowledge of the store, the trends of store sales, and of course — efficient staff scheduling.
When supplies are delivered, the store needs to be sufficiently staffed to ensure there's always somebody to greet customers and take orders, whilst others are taking on the delivery. Upon delivery, the delivered supplies need to be properly counted, organized, and stored, requiring meticulous and undivided attention, and of course — enough time.
>> See how cafes and bakeries can use Savvie to confirm delivered supplies.
Reduce waste without losing opportunity to sell
It's common practice in the industry to over-order to ensure products don't sell out too early. When products sell out early, stores lose out on the sales they could have made if they had just had enough of said product. Over-ordering, however, also results in large amounts of leftover, unsold food at the end of the day.
Many stores resort to reselling their leftover goods at a reduced price at the end of the day through third-party apps. Though this is one attempt in ensuring leftover croissants and donuts are eaten, this isn't a best-case scenario for the bakeries (and not even for those getting the croissants at a bargain). One manager noted that reselling their leftovers on third-party apps leads to customers skimping on buying their goods at full price, and instead only buying through the resale app to win a bargain.
Is there a "fine line" between selling out early (consequently losing out on sales) and losing on sunk costs with overproduction, or is it really just a negative feedback loop of waste (on all fronts)? Finding the balance is especially tricky to managers who haven't had a lot of experience in ordering for their store. When asked how and where they get insights for how much to order, managers often cite years of experience — and good old fashioned "trial and error".
>> Learn more about how Savvie helps cafes and bakeries tackle issues like delivery management, food waste reduction, onboarding staff, and more.