How to ensure food safety standards when catering for schools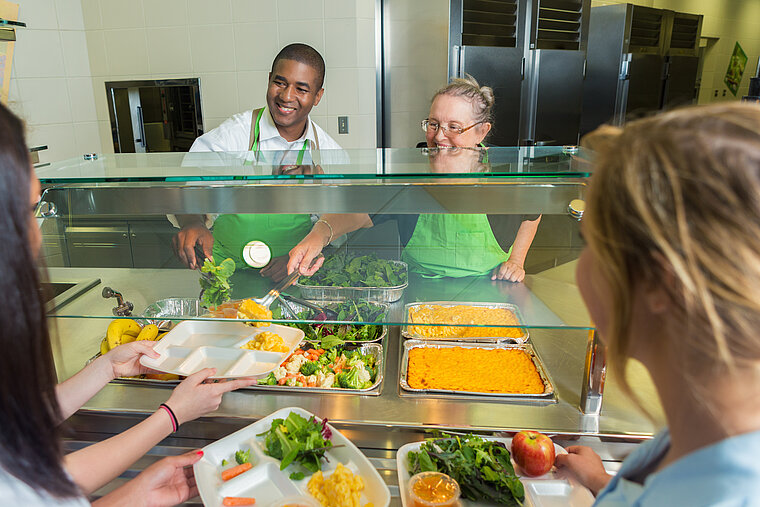 In contract catering, hearing of food poisoning in our school canteen is terrible news. One outbreak can lead to tens of others and risk your company's reputation.
Providing a healthy and well-balanced diet while guaranteeing food safety standards is equally important. The UK government has published guidance for schools and contract caterers who provide meals for children and students.
In this article, let's take a closer look at the key aspects all contract caterers should consider when catering for schools and other educational institutions.
Team training and facilities management in contract catering
There are certain aspects to remember when catering for schools which are often overlooked or given less attention due to lack of time.
The first is awareness and training for your team. Food safety in contract catering depends on the people in your teams. The first step to preventing contamination and outbreaks of food poisoning is ensuring they are familiar with the required standards for food safety, service and your facilities.
If your team members are aware of their responsibilities, trained and motivated, they will make the best decisions for guaranteeing food safety in their daily work (leaving food in or out of the fridge, choose the best way to disinfect equipment, etc).
And secondly, familiarising them with managing facilities and equipment is vital. For example, they need to know what they can, and can't, do with your facilities (whether they have automatic temperature control, cold room, etc.) This will determine how they prepare and store food.
What are the food safety hazards associated with catering for schools
Like all food service businesses, there are two main types of food hazard business need to take into account:
Extrinsic hazards: external elements that could contaminate the food, such as chemical, physical and biological hazards.
Intrinsic hazards: those that originate in the food itself and, part of a natural process and things we cannot control. Allergens fall into this group, for example.
Once we've identified these hazards, we must introduce preventative measures to avoid contamination.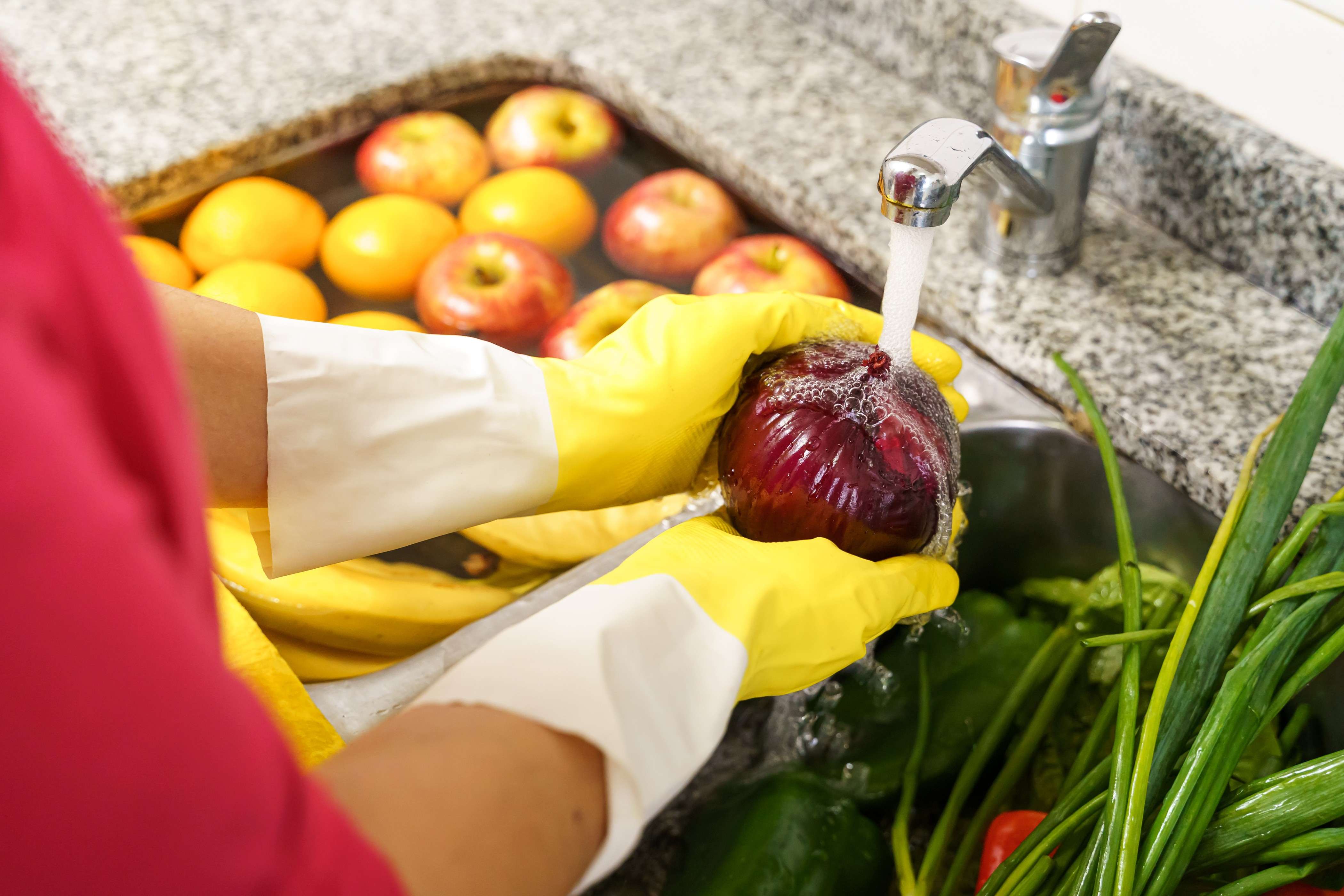 Key measure to guarantee food safety when catering for schools
In addition to implementing preventative measures, we must perform daily checks to ensure we're adhering to them.
Temperature control
Checking that temperature controls are working properly is crucial, and ensuring that your equipment is in good working condition. Ensuring that we're handling ingredients at the right temperature is also essential: some should be prepared at room temperature while others should be handled in a cold room, and that foods are stored at the appropriate temperature. You can do this by asking teams to complete a checklist of all the stages and equipment involved in regulating food temperatures.
Storage
Knowing the use-by date of our ingredients is essential (those that we prepare and those we buy in) for optimal rotation and safety. Pay special attention to intermediary processes such as freezing and defrosting as they alter a food use-by period. Apart from knowing how to freeze and defrost food correctly, you must also pay attention to traceability. This is especially important in the case of pre-cooked and pre-packaged foods as they often have a shorter use-by `period.
Purchasing and order management
Planning is critical. The menu and demand are pre-defined elements in the school environment. So, it's easier to manage and plan your purchasing and production and avoid that food goes off or is wasted.
Managing special dietary requirements when catering for schools
One of the advantages of catering for schools is that the menu is specific and established well in advance.
The first step is menu engineering; ideally, you should create menu cards for all recipes. That way, you'll be able to identify which products contain allergens and create specific menus for students with special dietary requirements.
It's also best practice to prepare these special dishes first, when equipment and facilities are clean to avoid cross-contamination with other foods.
How can technology help contract catering companies guarantee food safety in school catering?
A kitchen and inventory management tool like Easilys f&b by MAPAL is a contract caterer's perfect ally to ensure food safety standards are maintained in the school environment:
Process management: the tool enables you to spot the weak links in your processes and facilities to help you optimise and make them more efficient. You'll then have more control and be able to make better and faster decisions.
Information management: while paper-based processes are prone to error and loss of information, Easiliys f&b digitises, records, and preserves information, enabling you to comply with legislation uniformly across all sites, and is recoverable at any time. Daily reports enable your team to follow procedures and perform checks to ensure they always stay compliant.
Contract catering technology, without a doubt, makes your teams' lives easier, protects school children's health and protects your brand reputation.