Workforce management tools plan perfect schedules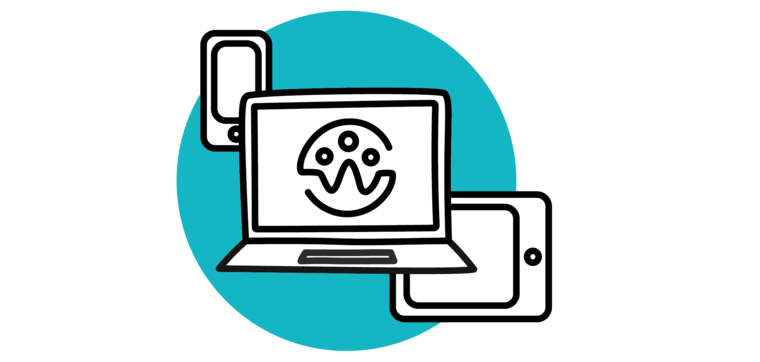 We all know that managers' duties go way beyond scheduling and team planning when managing hospitality teams.
For instance, they must consider changes and fluctuations in demand, seasonality, unexpected leave, staff turnover, employee preferences... The list of factors that affect workforce scheduling goes on. All of this can be hugely time-consuming, which begs the question: how can workforce management tools help us simplify restaurant team management, save time, reduce costs, and increase your teams' motivation at the same time?
This article will look at how restaurant management software can help you and your entire company.
What are the challenges of restaurant team planning?
As previously mentioned, managers face a long list of challenges daily when managing restaurant teams. These include weekly, daily and seasonal fluctuations in demand, employee preferences, handling holiday and leave requests, onboarding new hires, delegating tasks, scheduling and much more.
Managers quite literally have a lot on their plate, and if you've ever been a manager, you'll know exactly what we're talking about.
And it's not just about finding or organising schedules either— workforce management requires considering several factors that affect restaurant planning.
With so many different considerations, it's no wonder workforce scheduling can be so time-consuming. The good news is that labour optimisation tools like Workforce by MAPAL can helpreduce time spent on planning by up to 80%.
What are workforce management tools, and why do you need them?
Workforce management solutions help managers organise all aspects of team planning quickly and efficiently.
For example, Workforce, previously called GIRnet, is a workforce management software with a powerful labour optimisation engine.
It not only simplifies but optimises your team planning, accurately predicting labour requirements to maximise productivity and reduce costs.
And how does it do that?
Using advanced algorithms based on historical data to help managers create perfect schedules.
How can restaurant management software benefit you and your people?
We all know that relying on Excel spreadsheets is a recipe for mistakes. Workforce management solutions prevent errors and also reduce labour costs, thanks to automatic and accurate shift scheduling.
They also save you lots of time on team planning. Tools like Workforce enable you to plan schedules quickly and easily, as the system remembers your teams' preferences. No more calling, messaging, or emailing employees individually to ask them about their availability.
And that's not all. With Workforce, you can keep track of your employees' satisfaction through quick, automatic surveys with short questions for employees before and after their shifts. Ensure that everything is running smoothly and solve any problems immediately. By staying on top of your teams' happiness, you'll more likely retain them in the long run.
As a result, the system helps to increase productivity and sales whilst reducing labour costs.
Optimal workforce scheduling = happier teams
Beyond the benefits already mentioned, restaurant management software helps you increase your employees' satisfaction in 5 fundamental ways:
Improving employee work-life balance
Schedule shifts by considering employees' preferences and priorities, making them feel valued and heard.
Avoiding unnecessary overtime
The labour optimisation function can accurately predict staffing requirements to avoid unproductive overtime.
Enabling employees to access information quickly and easily from their devices
No need to wait to get to work to find out this week's schedule or see change requests. Accessing information quickly and immediately through an app saves time and increases your team's commitment.
Encouraging team collaboration and support
Our system offers mobile communication channels that promote transparency and increase your people's sense of belonging.
Developing a stronger company culture within your teams
Personalised company branding helps you build a more solid culture within your organisation.
As seen in this article, technology is essential as it helps keep employees happy. Maintaining your people's satisfaction should be a top priority when it comes to workforce management in hospitality. Promoting a positive environment is the key to attracting customers and ensuring they come back naturally.
Workforce management solutions: who are they for, and how can they benefit you?
Implementing workforce management tools like Workforce benefits your entire organisation. See for yourself how:
Owners, and finance, operations and HR managers

Area/local managers

Your people

With Workforce, they can gain clear visibility of all sites in just a few clicks and manage several stores on the go.

Area and local managers save time scheduling tasks and can track T&A in real-time, freeing up their time to invest in the team and your customers.

Your teams gain more transparency over their shifts and can easily request holidays without lengthy approval processes, contributing to a better work-life balance.

The control panel offers an instant overview of your main HR metrics for all your sites.

Managers can monitor costs, sales and productivity, ensuring they are optimised, from anywhere and in real time.

Everyone knows where they are, thanks to clear communication channels.

This helps employees feel involved and valued in the company, ultimately contributing to retaining talent in the long run.
We know that workforce management in hospitality takes up a lot of managers' time and effort. Not only that, but decision-making requires considering several external and internal factors that directly affect our teams.
Having the support of a reliable workforce management tool, like Workforce, is vital for your business and your people's satisfaction. Not only does the tool save time and streamlines your team planning, but it also predicts staffing requirements, reduces costs, and helps you maximise sales.
Our software will benefit your entire organisation: managers, teams, owners, directors, etc.
Discover how much Workforce can do for you and your company. Click here to request a demo.