LPM partner with Flow Learning to ensure training consistency during global expansion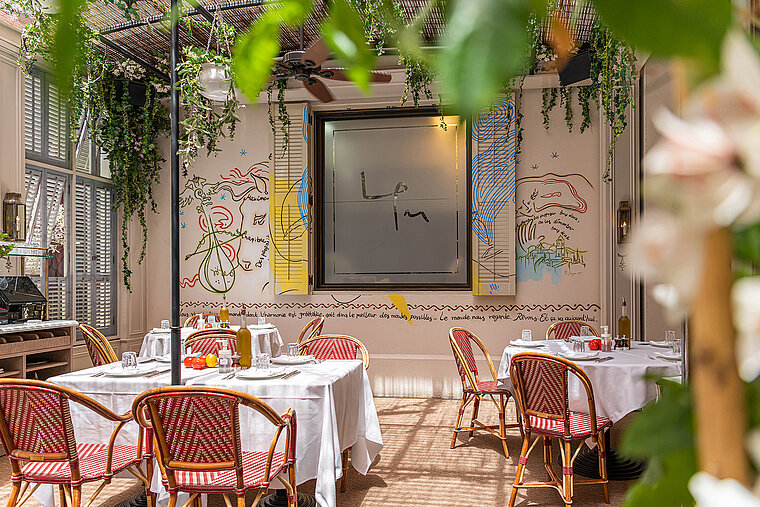 LPM opened its first restaurant in London in 2007 by British/Indian businessman, Arjun Waney, who was inspired by French and Riviera cuisine and with a refined Mediterranean menu designed for sharing. The philosophy at the heart of LPM is that "everyone's famous here", welcoming everyone as if they were a member of a non-members' club.
A second restaurant opened in Dubai in 2010, which was a great success. This was followed by Abu Dhabi and Miami in 2017, Hong Kong in 2018, Riyadh in February 2021 another is planned in Cyprus for 2022.
Ensuring high standards during global expansion
The Dubai restaurant was so successful that it became the company's flagship. As the group expanded internationally to cities with diverse cultures, their Saudi customers remained loyal, eating at LPM whenever they were travelling. It became more and more apparent that maintaining their brand's standard, foodservice and philosophy was crucial to its continued success.
Nina Manzoni became LPM's Global Training Manager when the Dubai site was already in operation. Everyone joining the company travelled to Dubai for their training, which was based on a simple HR platform focussing mainly on product knowledge. However, as the group began expanding internationally and with between 80 and 120 employees in each restaurant, Nina realised that the company needed a more efficient system if it wanted to build a global brand.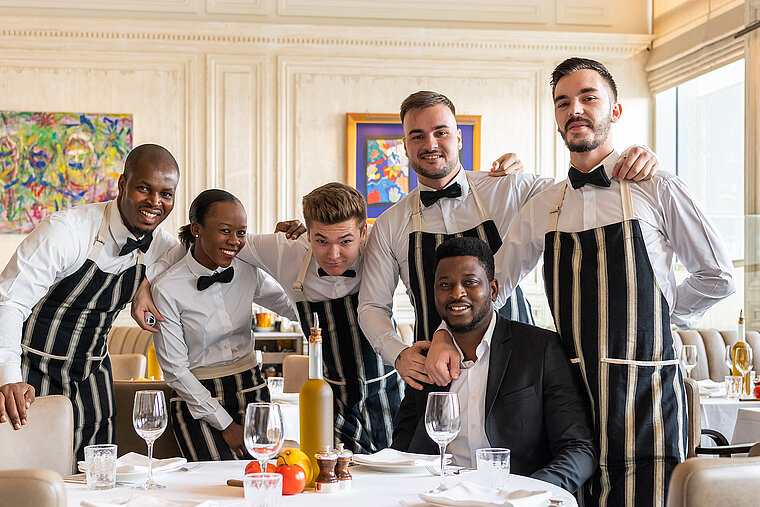 Apart from helping us scale the brand globally, Flow Learning has made my life so much easier as I can manage the entire company's training from a single platform. This saves me huge amounts of time and ensures that every team member received the same training, and can offer the same high standard of service, wherever they are.
Flow provides global consistency and control from a single platform
LPM chose Flow Learning to improve the efficiency of their training programme during an exciting phase of international growth. The opening of the Riyadh site was the perfect opportunity to test the new platform and take the leap from paperless training to purely online learning.
The team loved it and the trial was a great success, especially as it was an entirely new team. Flow was then implemented in LPM's Abu Dhabi restaurant, where it was also warmly embraced by both management and staff: "The platform is so user-friendly, and the content is great. We're now seeing an engagement rate of 80% and even the head chef is using it!" Nina told us.
Versatility and adaptability to each country's requirements
Not all of LPM's restaurants have the same training needs. Food, health, and safety requirements, for example, vary from country to country. In London, LPM offers its staff Flow's compliance modules, but in Dubai, these must be completed outside the establishment in separate, government-run courses. Flow can also adapt to a whole range of languages and help with localised content depending on each country's culture and needs.
LPM was expanding internationally but their existing training platform was limited and training was usually delivered locally in Dubai. They needed an efficient learning platform to ensure their brand, food and service standards were maintained throughout all global locations. Having implemented Flow Learning, they can now:
Manage training for all global sites from a single, user-friendly platform.
Team engagement rates of up to 80% at their restaurants.
Ensure that LPM's brand, food and service standards are maintained at all times.