KellyDeli boosts learning and development for franchisees and employees with Flow Learning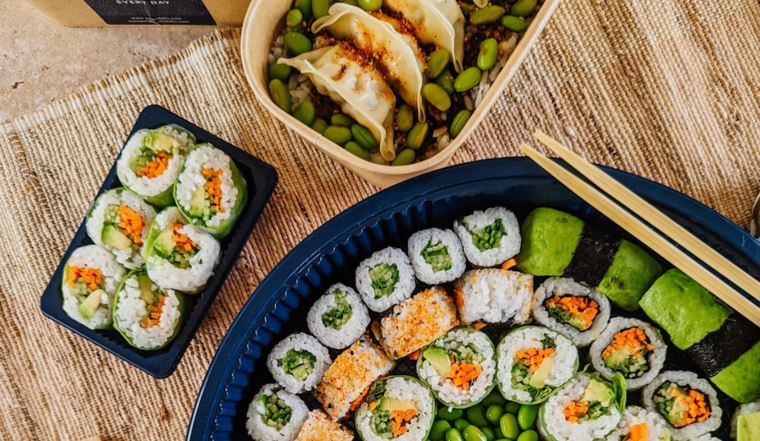 KellyDeli was founded in 2010 by Kelly Choi, and is a fast-growing, innovative, food company committed to bringing the best of Asia to the world.
The company operates six different brands including Sushi Daily, Europe's number one sushi operator with in-store kiosks in grocery stores, supermarkets and travel hubs. Other brands include KellyDeli is also several brands and several Asian-inspired restaurants, such as Korma Kitchen, Bamtuk, Kelly Loves and Bam'bou. The group is committed and supportive of the sector, creating a community of passionate entrepreneurs through its owned and franchise operations. Today, KellyDeli has nearly 200 employees in nearly ten countries, that's about 70 new employees per year.
Effective onboarding has always been a strong focus for KellyDeli during its rapid expansion. Internally, they refer to onboarding as "bushido", which in Japanese refers to the moral code and training of the Samuri.
Onboarding of a new employee, however, is slightly different to the simple physical and technical integration of the Samuri, as it tends to take longer and often starts before the employee takes up his or her duties within the company.
Onboarding or "bushido" at KellyDeli headquarters
Marie Muller, Franchisee Training Manager at KellyDeli, explains: "Bushido is an immersion in the company's culture: for example, for us, it starts with taking off your shoes when you arrive at the entrance.
Company culture is very important at head office. Newcomers to the company are given the spotlight as soon as they arrive and also made to feel welcome through "induction" events such as social breakfasts to integrate them. They are also given professional training at HQ and are also introduced to the different departments.
Marie Muller also adds: "As part of the KellyDeli bushido, it is also very important for our employees to go out into the field.
The brand's values define its culture, "Constantly Curious, Expertly Excellent, Humbly Honest, Positively Passionate, Totally Together." But to achieve this with so many team members scattered in different locations, KellyDeli wanted to strengthen their onboarding process through online training that would preserve their culture and brand standards.
So, in July 2021, the company turned to Flow Learning, adapting its learning programme to a mobile-first, engaging programme. Head office staff were included in the first phase then in October 2021 the programme was rolled out to franchisees. Flow Learning helps them share their knowledge and tools, as well as delivering training on certain HR and regulatory aspects or on specific soft skills.
The onboarding period KellyDeli newcomers spans around six months: the new member is monitored by the manager and recruiter for gradual and supervised autonomy: "We don't have a testing system; we prefer to achieve these goals through daily accompaniment and support from sector managers."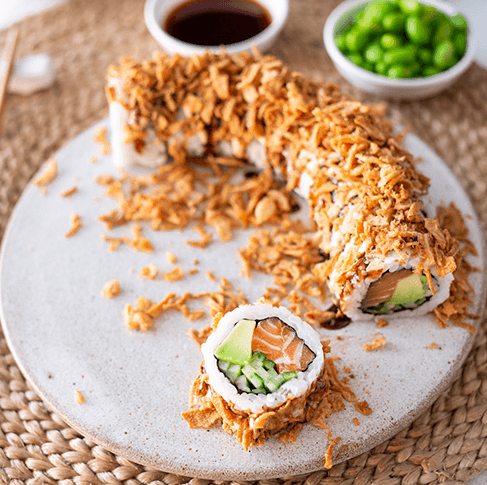 Bushido is an immersion in the company's culture: for example, for us, it starts with taking off your shoes when you arrive at the company.
Onboarding for KellyDeli franchisees
The company has experienced real growth in terms of franchisees, with around fifteen to date. As Marie explains: "a franchisee is not an employee, so we have a slightly different relationship. It can often be more difficult to impose training, however initial training is mandatory for all franchisees. We offer practical field training at designated centres which lasts between six and eight weeks. On top of that, we also use Flow Learning to provide a one-week learning programme on management, supplier management, etc."
As the tool can be customised, Marie Muller produces the training content herself by working with each department. Flow can also be integrated with her other HR tools, which she feels is a real plus, Team engagement is particularly high with video content, a format that is fun and motivating
KellyDeli has expanded rapidly in recent years and wanted to strengthen its onboarding programme for both franchisees and employees. By adopting Flow Learning by MAPAL:
The company can successfully satisfy their employees' appetite for learning in the post-COVID era.
KellyDeli values are now effectively transmitted to new employees and franchisees
Employee completion rates have reached 85%