Flow Learning helps YO! achieve a multi-brand onboarding process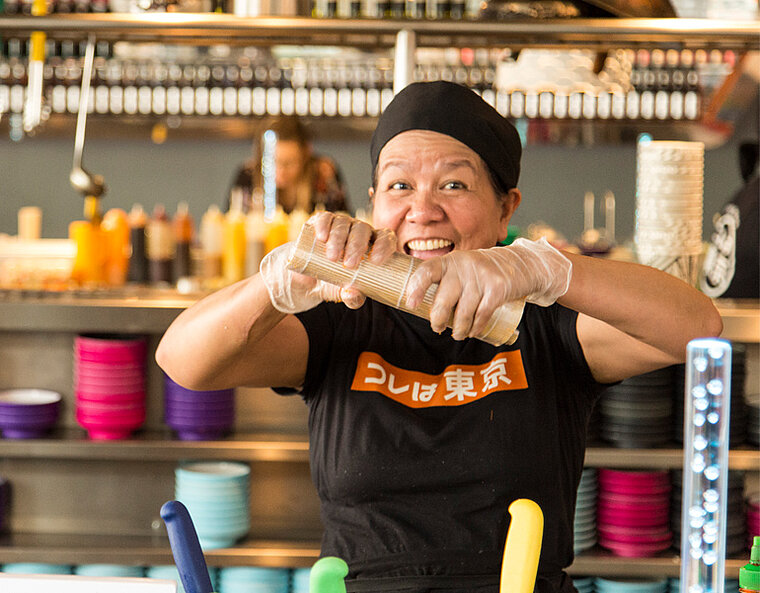 YO! burst onto the restaurant scene in 1997, when they shook up London's Soho and showed the UK a new way of eating. Part of that was the 'kaiten' conveyor belt and colour-coded dishes which made their name. These have now been mostly swapped for muted earthenware crockery, table service and family-friendly booths and tables. YO! is all about fresh, flavoursome, authentic Japanese food made from fresh and sustainably sourced ingredients. YO! currently have close to 100 restaurants all over the planet, three retail brands across the UK, and the company has evolved into one of the largest Japanese food businesses outside Japan.
The goal: simplify the induction process and unify it in one environment
New employees at YO! are given induction training involving several different courses ranging from compliance training and disability awareness to menu training. This had been carried out across many different systems and environments, online and offline. The brand was looking to simplify and streamline the process and combine all training in one brand-focused platform that enabled them to create bespoke content as well as off-the shelf modules.
YO! partnered with Flow Hospitality Training in 2018, initially with all the UK restaurants. Their 112 YO! To Go retail kiosks in Tesco, and the pan-Asian brand Panku in ASDA stores followed later last year. There are now 1.3k trainees enrolled across 172 locations.
Smooth implementation process
As YO! had been using different systems to manage employee training, transferring all previously completed training records to Flow Learning was a crucial step during implementation. Yet Flow Learning's ability to integrate with their employee scheduling software and payroll system, and setup a single sign-in from Talent Toolbox, made the transition smooth for HR and training managers and trainees alike.
Creating engaging, brand-focused content
With Flow Learning's module builder, the YO! L&D team can create engaging branded content for the interactive new menu training. It enables them to incorporate video instructions and quizzes into a Flow Learning user guide module to ensure that location managers are self-sufficient when onboarding new employees through platform. The induction training is now conducted entirely on the Flow Learning platform, except from the restaurant tour. Even their traditional printed handout, "The Little Book of YO!", has now been digitalised and is accessible for everyone in the business, with their team member workbooks next in line. Proof that the company is fulfilling its sustainability goals of reducing their use of printed materials.
By bringing the YO! menu training online, Flow Learning has eased the opening of 100+ kiosks in Tesco and Asda stores all over the UK in the past year, saving the training manager and head chef precious time.
We are incredibly happy to be partnered with Flow Learning. Their team did an excellent job at ensuring a smooth transitioning process from the many different platforms we used to Flow Learning. Our training management process is now simple and visible, and our brand-focused content, engaging. We are looking forward to developing our relationship with Flow Learning and our L&D strategy even further heading into 2021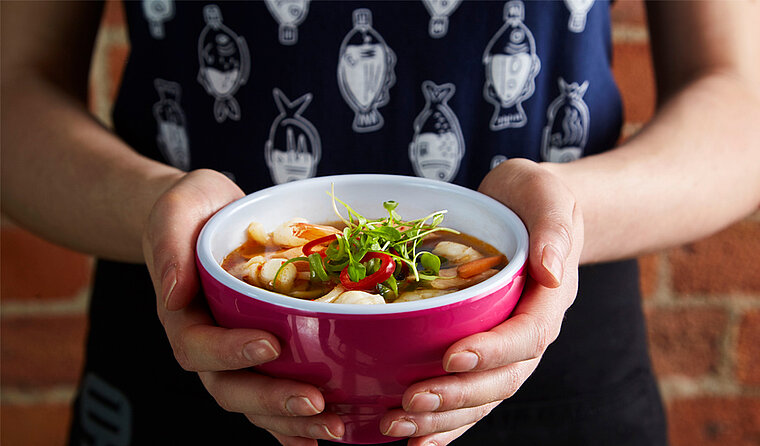 Looking after employee wellbeing
As part of its business-wide sustainability review, launched in 2018, YO! adopted a new well-being policy, recognising the need to address the prevalence of mental health issues in the workplace. Staff now have access to a range of counselling services, and mental health and well-being feature regularly in operations and HR meetings. Flow Learning has supported this policy by contributing to their well-being goodie bag and by creating the general and coronavirus well-being modules that are now available on our platform. All management have now successfully completed their "Mental health first-aider champion" course and can now easily book through the training calendar and upload certificates for their staff, contributing to a consistent and streamlined process for all.
With several different brands and employees across hundreds of UK locations, YO! wanted to simplify its onboarding process and unify staff training in one brand-focused platform. They asked Flow Learning to help them migrate content from several different platforms and integrate into their existing payroll and scheduling software.
Around 1.3 thousand trainees across 172 locations are now enrolled with Flow Learning.
Bringing the YO! Menu training online has facilitated the opening of over 100 kiosks in Tesco and Asda stores
Flow Learning has contributed to the company's well-being policy and all managers have now completed their "Mental health first-aider champion" certificates.