Why you should digitize your learning and development programme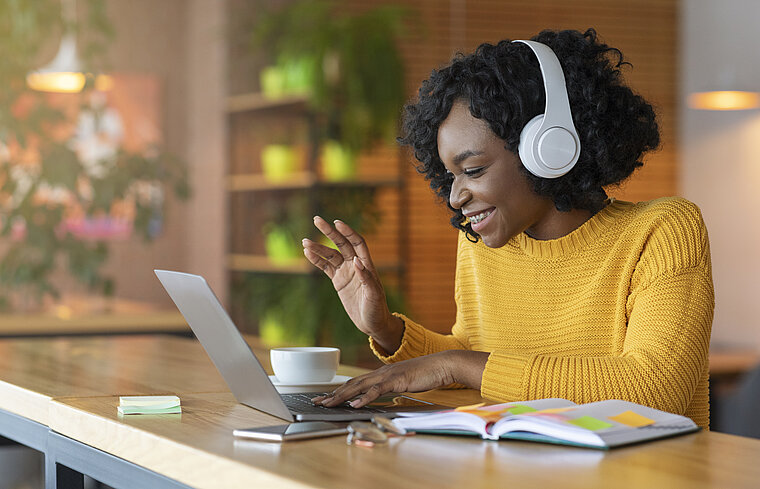 Online learning platforms have come a long way since the days of 2D pages of text and clip art. With the ability to do so much more than deliver boring and ineffective compliance programmes, hospitality operators can now choose a partner that reflects their own unique styles and objectives, deliver interactive training, manage appraisals and communicate with staff all from one platform.
With the increasing need for cost effective and robust technological solutions to everyday challenges, getting your company's learning and development structure online has never been more important. This investment in your teams will be rewarded tenfold in employee engagement, customer satisfaction and of course, compliance records that give you peace of mind.
Maintaining visibility over development

A good learning management system will allow you to deliver a blended learning approach, tracking and recording face to face sessions as well as online courses. Use your platform to schedule classroom training and zoom calls in addition to online courses. Record attendance and deliver pre or post coursework. Not only is this crucial for compliance records that need to be accessed at any time by auditors or the EHO, but it is also invaluable when it comes to appraisals, identifying gaps in knowledge or creating development plans for your teams.
Additionally, visibility over training and career development is also motivating for your teams who know what is expected of them from day one on the job and can track their progress during their time with you. For those that are looking for a career in hospitality they can request additional courses both online and offline, engage with additional training material and interact with colleagues through social forums. Track your rising stars and give them a sense of achievement with accredited certificates in hospitality management courses in everything from recruitment to managing a team.
Learning retention
Encouragingly there is now a wealth of research to suggest that digital learning can be more effective than classroom sessions for certain courses. With the ability to learn at their own pace and with increasing uses of gamification and micro learning, learners are retaining up to five times more information than in a traditional classroom setting according to one study by IBM.
Similarly, the Research Institute of America found that e-learning retention rates vary between 25%-60% whereas retention rates of face-to-face training sit at about 8%-10! This is aided by the ability to refer back to the content on their phone or tablet at any time, at home or on the job, rather than trying to keep track of written notes.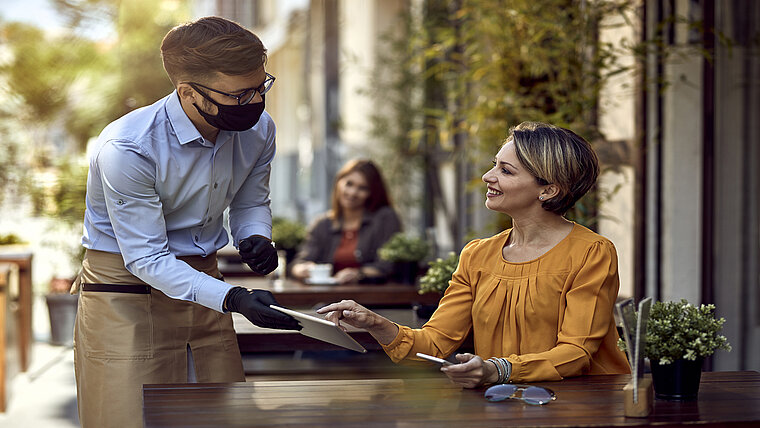 Compliance and safety during Covid19
With the increasing challenges of maintaining staff and customer safety, having a robust online platform to not only train your teams but communicate with them is crucial. While most businesses have already implemented cashless payments and contactless deliveries, learning and development can benefit from technology too.
Since the outbreak of COVID19 our inability to gather inside has made face to face training increasingly difficult, therefore the ability to send out targeted online courses around compliance and service training in a socially distanced world is not only invaluable but necessary to stay compliant with the law and keep your teams and customers safe. In addition to online courses you can maintain an open communication channel with team members, get their feedback through polls or appraisals, and get sign off on rapidly changing policies and health checks.
The ability to react to sudden changes
You need to be able to move and react as fast as the government and with an online platform you can. Government's changed the rules again? Send out a new policy document for sign off. Some of your Scottish venues have different rules to your English venues with just two days to enact changes?
Quickly create a mini module and quiz just for your Scottish teams and send out immediately. By moving your learning and development framework online you can reach everyone regardless of shift patterns and management time and reach your teams with targeted training at point of need.
Reclaim management hours and save face to face sessions for the fun stuff
Using an LMS that is integrated with your payroll means that new starters are automatically sent all their onboarding materials and training modules. Introduce them to the company, get sign off on company policies, ensure they have completed their compliance training without spending lengthy hours in the classroom.
Training modules can act as pre-coursework providing the foundations for all aspects of compliance or service allowing you to focus on fun value-added training in person. For example, why not send out a wine module to your bartenders to cover the basics of vocabulary, tasting notes and pairing before hosting a tasting and Q&A session in your venue.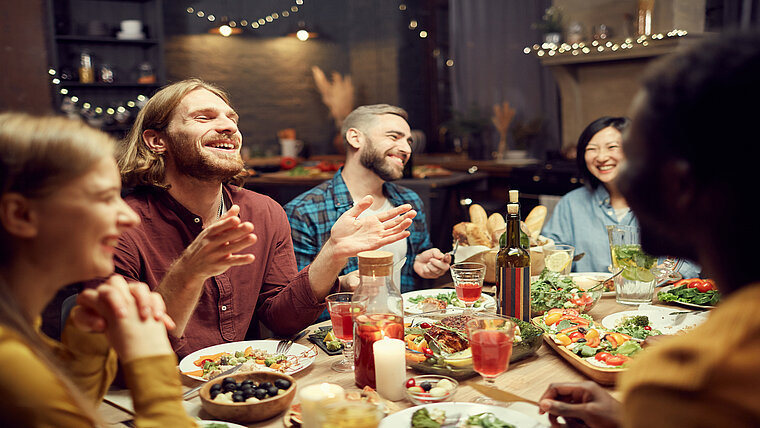 Conclusions
While technology will never remove the need for face to face training it is increasingly an effective way of engaging and developing your teams at a time when they have never needed it more. With increasingly pinched profit margins a learning management system is also extremely cost effective with businesses making large savings on travel costs, management hours and printing costs.
Lastly, your online learning and development platform should reflect your company ethos and brand standards. Pick a partner that can help your brand and build the platform that your teams need. Each hospitality operator has their own unique way of doing things and this can be built into your training programmes to ensure your teams are engaged with their own development, and with your brand.