How to support your team during tough times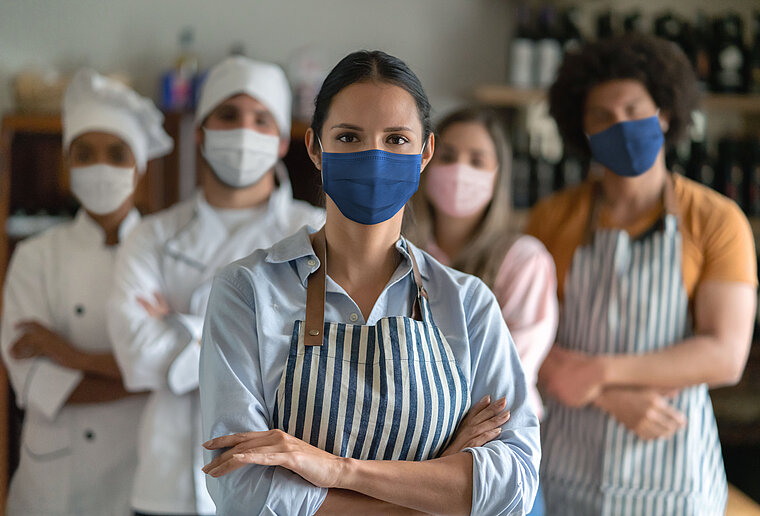 Last week our team organised a webinar where we spoke to two hospitality industry people and learning & development thought leaders about how they have extended support to their employees throughout lockdown 2.0 and how they are preparing for reopening.
We'd like to share the main takeaways and tips that were discussed during the session that range from how to encourage people to ask for help during tough times, to adapting your learning and development program for social distancing.
If you would like to hear directly from Hayley Connor, Head of People and Learning at Brewhouse & Kitchen and Fernanda Antonio, Head of People at Megan's Restaurants about how they have adapted throughout the Covid crisis and what are their plans for reopening, you can access the webinar recording here.
Adaptability is key for business survival
Hospitality businesses have had to adapt on a weekly basis: what the products are, what the new rules for service are, how they manage their teams. It has been great how quickly and fast the industry has adapted and changed their processes to fit the current environment. Moving staff training and communication online has been crucial to keep everyone informed about the latest government support programmes, as well as the new safety trainings that can be delivered in bite size learning.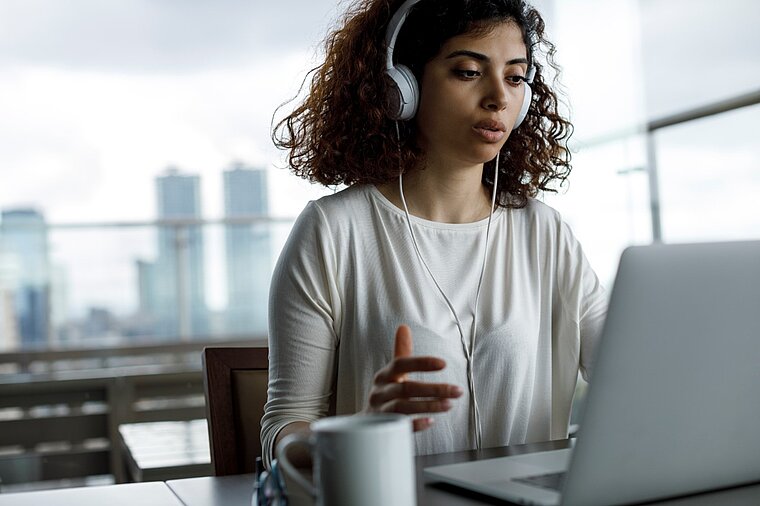 Moving training 100% online
Brewhouse & Kitchen have historically been heavy on classroom style training, spending money on travel to bring people to central locations. Now training courses are held online via Zoom meetings which never last longer than 2 hours. "We can still get personalised engagements online and have been able to be more accessible as a leadership team because we can simply jump on to a zoom call without having to travel anywhere" says Hayley. "Once the classroom training is possible again, we will most likely move some of the training back to a classroom as it is important for company culture to bring people together from time to time".
At Megan's they have taken a video first approach to tackle whatever concerns that might come up within the business from service consistency issues, to sharing new safety measures issued by the government. Publishing these videos on the social platform is not only led by HR but by everyone in the business. "Everything we add on social links back to the business, except during lockdown when we go mental and do bake-offs and lip sync battles".
Supporting employee happiness and wellbeing during challenging times
It's important to monitor employee wellbeing and happiness, especially during lockdown where in addition to the worries around the health of themselves and their families, people might also be concerned about their job security. Conduct regular "temperature checks" on your team's mood to identify problems before they grow too big.
Even though Megan's Restaurants have closed for lockdown, team members are still invited to come in regularly for a coffee with their manager to discuss any concerns they might have. In this case, should any issues arise, the manager can help find a solution.
Managers can create an environment where people feel safe enough to open up and talk about their worries and concerns by showing their vulnerability. "This year has proven that the best leaders who are coming out are the ones who show their human side and understand other people's challenges. In addition, we have learned that wellbeing is not a HR thing rather than a leadership thing" says Fernanda.
Brewhouse & Kitchen has adapted a personalised and individual approach with employees being able to reach out whenever they have a need for coaching and support. "We have been signposting people to different resources from help with personal finances to mental health support. We're approaching their home & work lives holistically to make them as comfortable as possible during these difficult times "says Hayley.
Top tips from Fernanda and Hayley for conducting wellbeing temperature checks
Be present when doing check-ins

There does not have to be a big initiative, just a daily concern
Don't be preoccupied with business gains, focus on what the person is saying and reflect back

Team members should leave feeling better than they came in

Managers ought to show vulnerability and positivity while speaking with people

Build up a sense of empathy, be aware of individual circumstances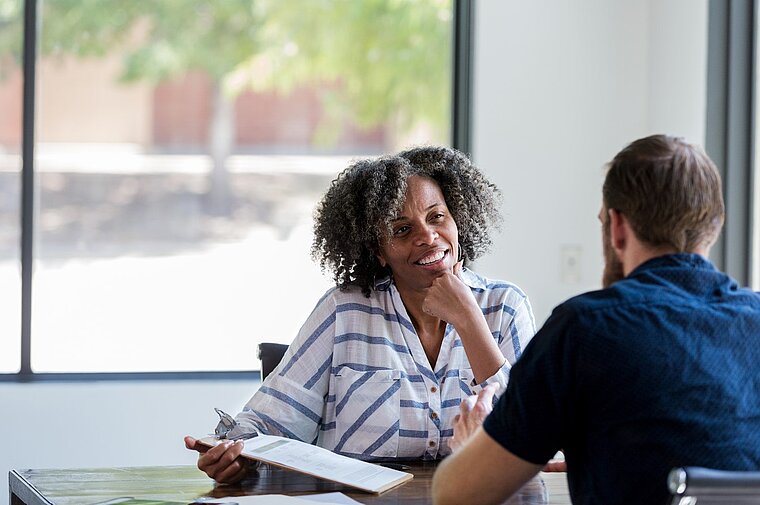 How employers are preparing for reopening and beyond
Companies need to plan for where to find talent once the healthcare crisis has resolved.
"We are currently in a talent bubble where lots of hospitality talent is on the market. After Brexit and with the new visa sponsorship programme we must be prepared for a talent shortage that might arrive as early as the end of 2021" says Hayley.
Brewhouse & Kitchen is looking to the future beyond the end of lockdown, as many of their team members from EU countries have returned home and it's not clear if they will return. They have now started an apprenticeship program to grow their own talent and bring young people in.
Making hospitality a favourable career path
In addition to growing their own talent they are also reconsidering what working patterns they are asking their people to commit to, in order to make the hospitality industry more attractive. "Now more than ever people are searching for more work-life balance, family and friend time, and more flexible schedules. If hospitality is not able to provide that they will look to other industries "says Hayley.
Emotional intelligence training to prepare for reopening
With the end of lockdown in sight, restaurants are already planning for reopening. In addition to refresher training on cleaning and hygiene routines, staff are receiving emotional intelligence training on how to solve conflicts and deal with customers who do not follow the safety rules.
Megan's Restaurants is preparing for reopening by making sure teams are refreshed with the safety element and social distancing measures. Keeping passionate hospitality people not too close together can be a challenging task. "Teams have missed being together and are looking forward to returning work to being reunited again. After the first lockdown we created a little campaign around the different ways of hugging and showing love which don't include physical contact and shared it in our social channel" says Fernanda.