Keeping your staff happy during the Christmas season
Due to this year's pandemic and ongoing regional restrictions, customers are looking forward to the festive season more than ever this Christmas. As restaurants gear up to reopen in the busiest month of the year, it is important to remember that your strongest asset, your staff, are likely to feel heightened pressure and stress throughout December.
According to Unilever Food Solutions research into professional kitchens, 74% of chefs were sleep deprived to the point of exhaustion, 63% of chefs felt depressed, and over 50% felt pushed to breaking point. This situation is only likely to have worsened given the challenges thrown up this year by Covid.
It is the restaurants' responsibility to ensure their staff are supported throughout, and in the right frame of mind to greet guests with a smile and deliver superior service this festive season.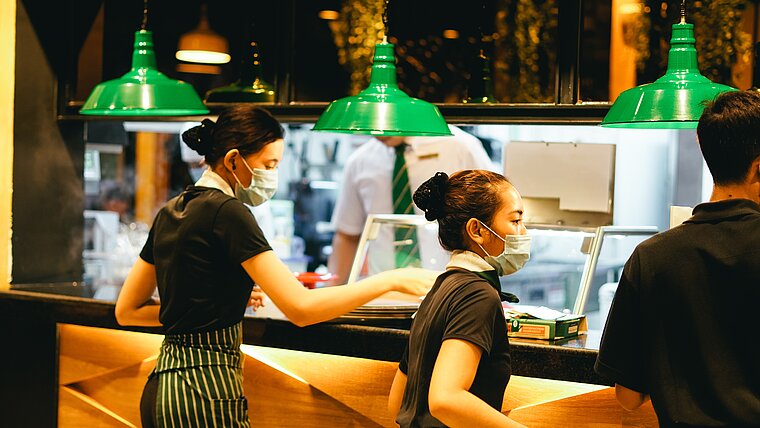 Aces in places
Having the right staff, in the right place, at the right time, really matters through the busy Christmas period. Employees who are experts in their field, be it a sommelier, a chef the partie, or an experienced runner, will all support the smooth operation of your restaurant.
Placing your aces in the right places will reduce service mistakes, and ultimately, alleviate pressure on your team. Develop your team, and simultaneously, show that you are invested in their personal development by providing access to hospitality learning resources. For example, acknowledge your team members' value by encouraging rising stars to take on a hospitality management online course.
Flow Hospitality offers a top-class staff training and development solution tailored to hospitality. By using the latest technology, Flow delivers inspirational learning through a comprehensive portfolio of innovative and engaging hospitality courses online.
No overtime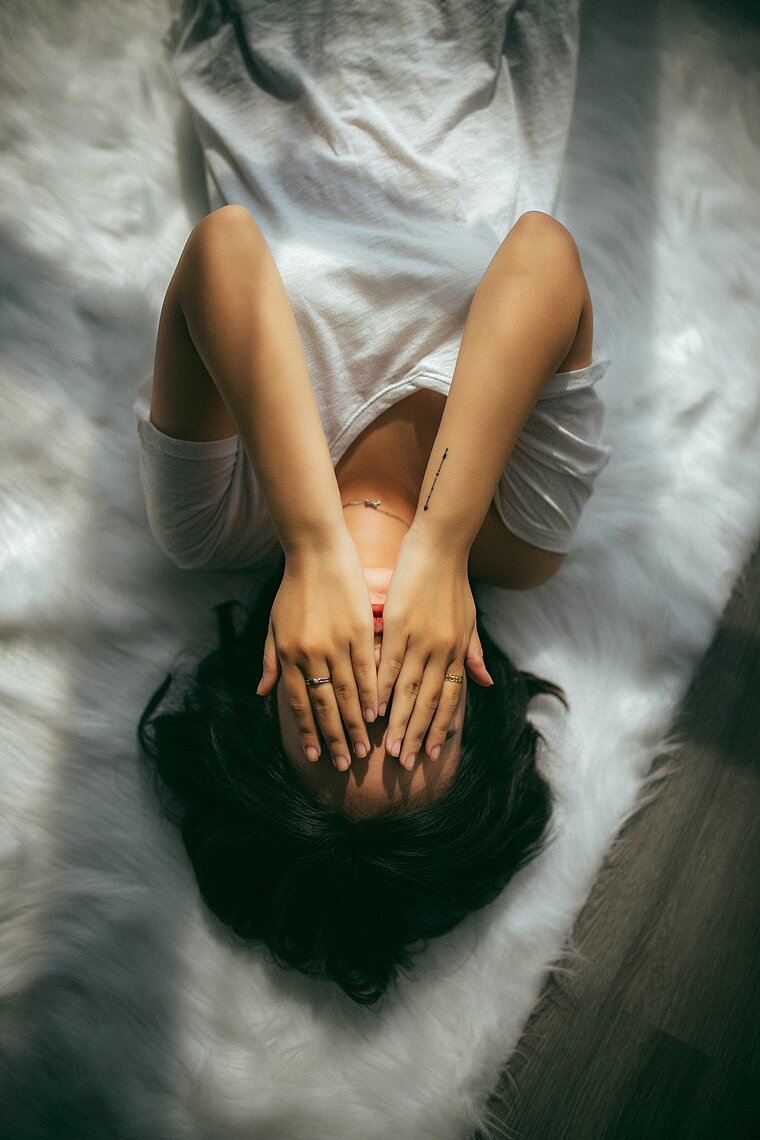 Avoid staff burn-out by ensuring your restaurant scheduling system allocates the right amount of back and front of house staff members throughout December. Consider the delivery and takeaway extra demand you may have this festive season if you offer this service. Map out your likely busiest days to ensure smoother operations, avoid overtime costs and negative reviews this festive season.
Mapal Software has tools to help you compare sales for different time periods and aids you in identifying trends and anticipating staffing needs. It allows you to create a personalised staff schedule in minutes, which can be made available to employees via an app, displaying real time schedule information, and annual leave management.
Flex appeal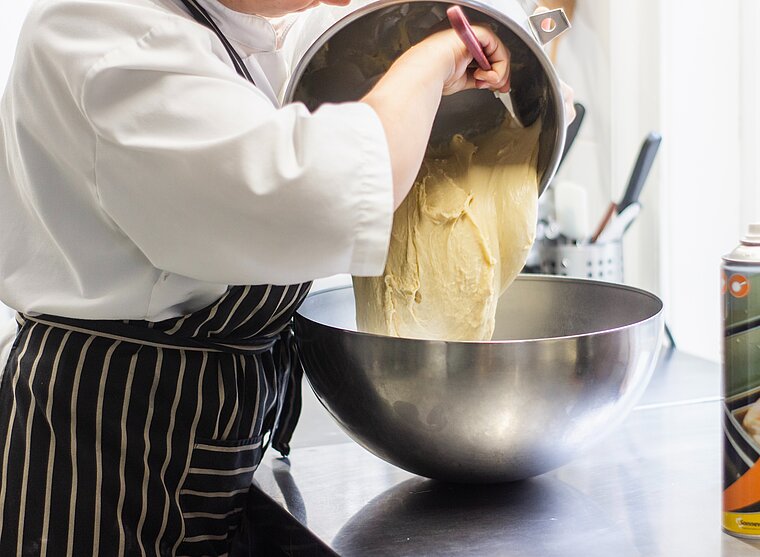 Flexibility and work-life balance are vital for retention of high quality restaurant staff. Healthy habits outside of work, like exercise and winding down with family and friends, should be encouraged.
Being open-minded to shift changes and early finishes, alternating weekend shifts, and accommodating periodic special occasions and family commitments can mean a lot to your staff.
Mental wellbeing
Your staff's mental health and wellbeing must not be overlooked, especially during these uncertain COVID times. Stress levels are likely to build even further during December, but it mustn't mean your team feel like they cannot cope.
According to Eater and a 2015 study by Substance Abuse and Mental Health Service Administration, the restaurant industry ranks above 18 other industries for illicit drug use.
Talk openly about mental wellbeing with your team during briefing meetings and ensure effective management is providing support for individuals, looking out for when they may need help. Team-building activities can boost self-esteem and create a sense of belonging. Supporting a local charity at a community kitchen on a quieter evening in December is a good example.
M Restaurants have introduced a new 'M-indful days' scheme, whereby each full-time employee is given 4 paid days a year to use as they see fit. In addition to this, they have access to the Still app, allowing them to consult a personal counsellor whenever they need.
Take inspiration from and direct your staff to explore a variety of seminars and support groups supporting the mental health and wellbeing of hospitality employees. I Got Your Back, Focus on Health, Chefs with Issues, Bens Friends, and Restaurant After Hours to name a few.
Flow Hospitality offer a free online module that aims to support wellbeing of hospitality workers with interactive games and support documents. If you are interested in signing up your staff to this module simply email us at enquiries@flowhospitalitytraining.co.uk to get signed up.
Celebrate your success
A festive season debrief will be welcome by your team as you share successes and learn from mistakes. The January staff parties may well be restricted during these COVID times, but this does not mean you cannot celebrate your hard work and acknowledge a job well done.
There are still ways in which you can thank your employees. A premium food and drink hamper, a gift voucher, or even a personal thank you note? They may even appreciate a quiz zoom party on which they can all let their hair down and have a laugh in January when restaurants are notoriously quieter.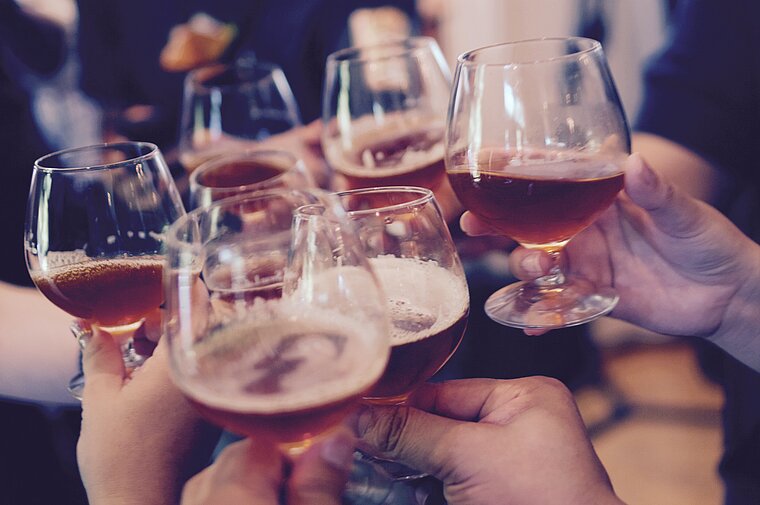 Conclusion
Although we are facing a different 2020 festive season, it is important to ensure that your employees are happy and looked after.
Restaurants can alleviate the strain of the upcoming festive season by planning ahead and avoiding overtime, empowering staff through training and development, being more flexible, and looking after employees' mental health and wellbeing.
In the simplest form: if you care for your staff, they will care for your customers.