Free whitepaper annual appraisal
"The appraisal is dead. Long live the catchup." This was the title of a recent article in The Guardian newspaper, citing various major employers across the globe choosing to replace annual appraisals with more regular and sometimes less formal ways of discussing an employee's performance, development, and feedback.
As one third of our customers at Flow Learning are using the Appraisals functionality to plan and keep track of their employee's development, we wanted to create a substantial paper that could analyse and point out the best practices for conducting regular employee appraisal meetings.

We present you the following solutions to the challenge of conducting successful appraisals:
Increase the frequency of review meetings
Link it to values & competencies
Make the process less formal
Focus on lifelong learning, not just ticking boxes
Encourage leaders to listen more & let the team member take the lead
Ensure the process takes place at all levels of the organisation
Make the process more transparent and consistent
In this whitepaper we speak to two leading hospitality people & talent thought leaders about how they manage appraisals and regular reviews, as well as highlighting the approach of businesses in other sectors.
Meet our contributors
Marco Reick Director of People and Talent at QOOT
Qoot is a hospitality investment and management company, operating leading hospitality brands across Europe and the Middle East. Brands include by Chloe, Gentleman Baristas, The Lebanese Bakery and Century Burger.
Marco Reick has spent his career in HR within a number of businesses in the UK hospitality industry and is featured on the 2018 and 2019 HR Most Influential list.
Hayley Connor Head of People and Learning at Brewhouse & Kitchen
Brewhouse & Kitchen is a multi-award winning operator of brewpubs. The business is quick growing and has scaled to 24 brewpubs across the UK.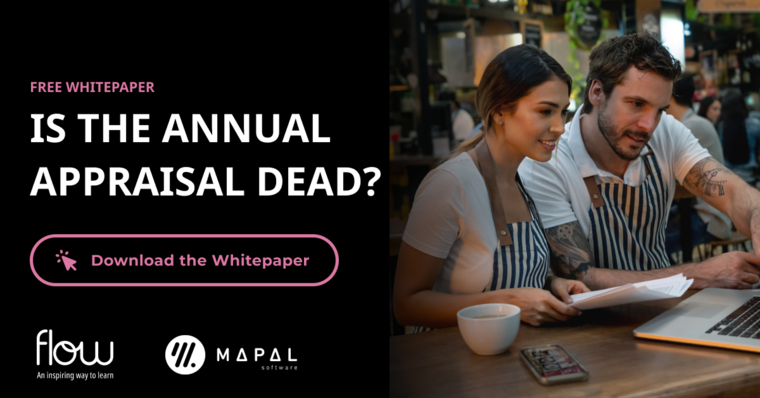 How a hospitality learning management system can help in your business?
Want to speak to one of our learning and development consultants about how learning management systems can help your business? Talk to us about implementing a blended learning approach for your teams today or check our free online courses during Covid-19