Papa's Fish & Chips achieves slicker operations, increased profitability, and growth with MAPAL OS
Papa's Fish & Chips is a family business that started in 1966 and is now in its fourth generation, with ten stores across the north of England. The brand prides itself in its philosophy of providing natural and sustainably sources ingredients prepared with care.
Papa's also boasts the title of "Britain's Best Fish & Chips" after winning a BBC television show, as well as the "World's Largest Fish & Chip Shop" in Hull.
The quest to expand and improve
The pandemic lockdown brought with it a rethink of business operations. Papa's returned with a vision to improve their operations, make them slicker and more profitable through technology, as George Papadamou, board member of Papa's Hospitality Group explained:
"We did a significant amount of research into different tech suppliers. Whilst there is a competitor to every product MAPAL offers, what we liked about the brand was the company's passion for hospitality."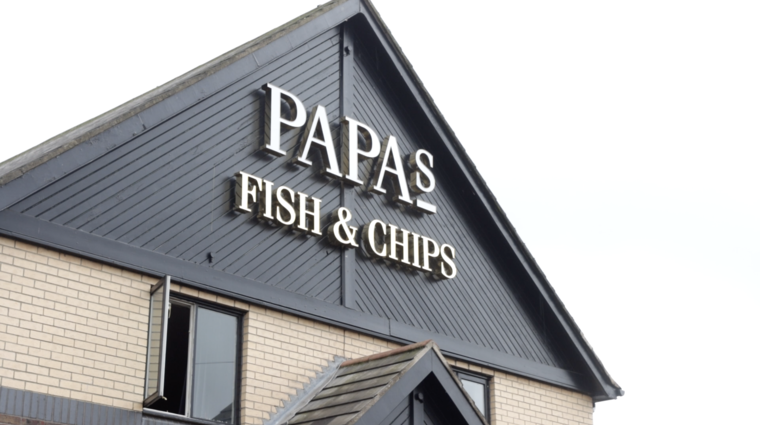 Papa's Fish & Chips chooses four MAPAL OS solutions
"We're currently using Reputation, Compliance, Flow and Workforce," George continues." We were amazed at the turnaround time and at how quickly MAPAL's onboarding teams ensured everyone had access and that the platform was geared up to the needs of our business."
"With Reputation by MAPAL," says George Papadamou, "we don't have to analyse hundreds of reviews anymore." He adds that the online reputation management software gives you a macro view of guest satisfaction, but also enables you to focus on certain restaurants, with an easy-to-use dashboard that helps you identify problems and make improvements much faster than they were able to before.
MAPAL's Compliance not only enables the brand to track compliance for one store, but also gives a snapshot of the whole chain. A clear and easy-to-use dashboard shows overall compliance levels or helps them drill down to a specific area and identify how individual leadership teams are performing and make any necessary improvements.
Training is a major focus for Papa's and Flow Learning has been instrumental during the company's growth. Now with over 400 employees, Flow has ensured that every team member receives consistent training, is up to date with compliance regulations and the platform has made it very easy to implement and monitor that.
Finally, Papa's chose Workforce to make sure its operations ran efficiently and profitably. The rota planning software has proven invaluable, enabling them to create efficient rotas that work for both teams and the business, and changes can be disseminated instantly at the click of a button.
As we open new restaurants, the easiest part is implementing the technology and that's a testament to what a good job MAPAL do.
Papa's Fish & Chips wanted to make their operations sleeker and increase profitability and were keen to embrace technology to do it. After looking into numerous solutions, they chose MAPAL OS suite of hospitality software to manage their training, online reputation, team planning and operational compliance functions.
The brand expanded to 10 stores, rolling out technology quickly and smoothly in each case with the help of MAPAL's onboarding teams.
The team grew to over 400 team members who receive consistent and ongoing skills and compliance training through Flow Learning.
The company can rest assured that their teams, stores, and their brand is compliant across the whole chain, and monitor levels at a glance.