Compliance case studies: Retail and restaurant multi-site that trust in us
A grocery store case study that demonstrates how Coop, Sweden's second largest grocery retailer, with more than 850 stores, leverages the power of Compliance for paper-free, simple and efficient workflows.
Bastard Burger: Street food from Norrland
This restaurant business case study shows how this fast-growing hamburger chain from Norrland, with more than 50 trendy restaurants throughout Sweden, maintains a consistent and high level of quality and service across all its units with the help of Compliance.
Espresso House: Where coffee is a passion
In this coffee shop case study, Espresso House reveals how Compliance helps around 6,000 baristas serve the best possible coffee to more than 100,000 daily customers in over 550 coffee shops in Sweden, Norway, Finland, Denmark and Germany. Digital checklists ensure employees can perform their daily operations procedures quickly and easily and focus on maximum client satisfaction.
Naked Juice Bar: 100% fruit
Compliance helps this fast growing franchise serving fresh juices keep track of routines, follow concepts and focus on what's most (?) important (video in Swedish)
7-Eleven: It's a great day for coffee
With more than 500 convenience store in Sweden, 7-Eleven and their sister company Pressbyrån empower their employees to ensure quality and handle deviations daily, directly through the Compliance app.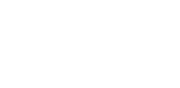 Want to learn more about Compliance by MAPAL?
Leave us a message and our team will be in touch shortly.