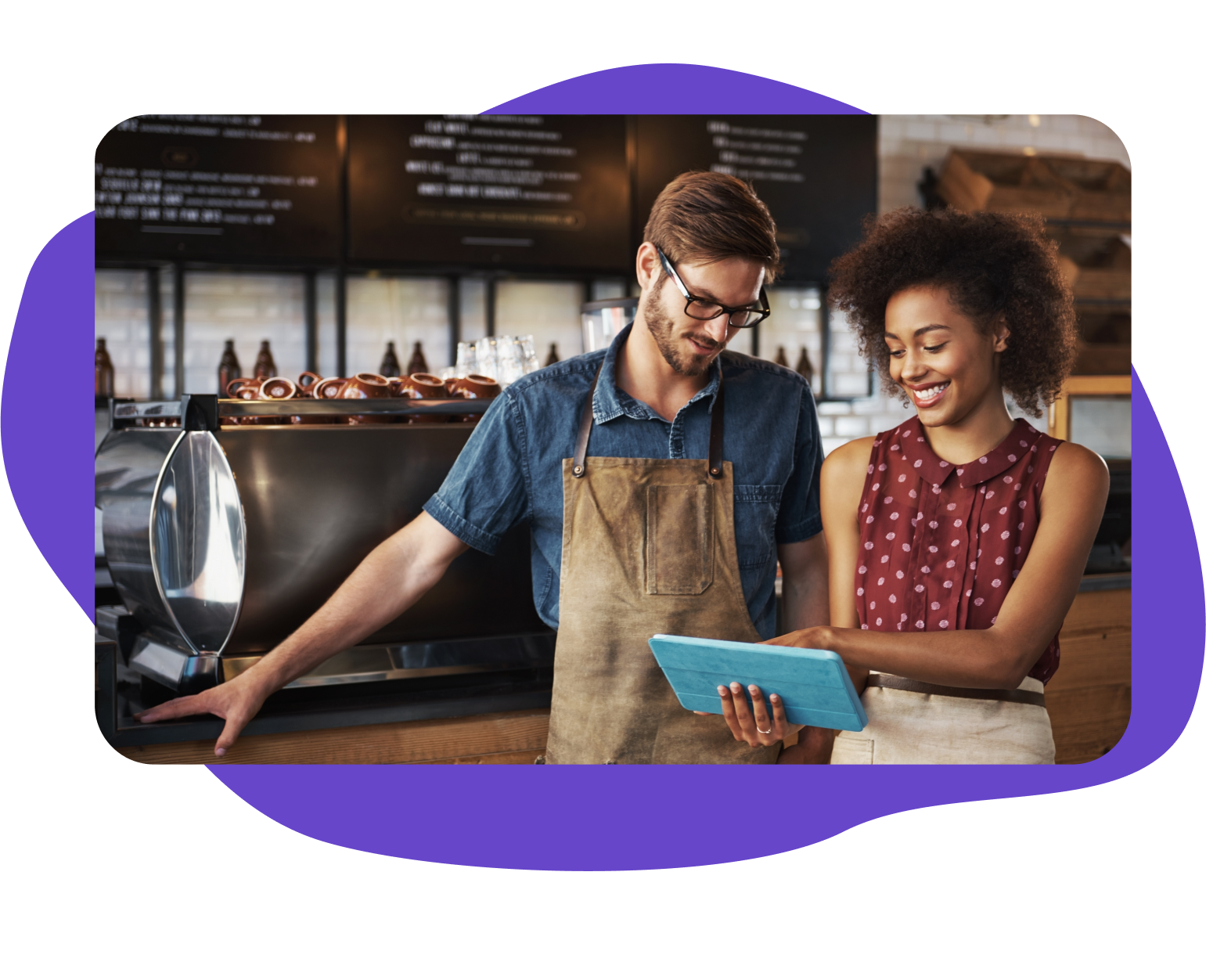 Compliance management system for smooth business operations
Keep standards high with our cloud-based compliance management system for hotels and multi-site food service businesses worldwide
All businesses, independent of sector, must comply with a given set of legal requirements and regulations to operate. A compliance management system is a framework which has integrated tools and controls to make compliance with legal requirements easier. It protects your company from the risks related to non-compliance and automates many tasks and procedures, making employee training much easier and enabling you to prepare for compliance audits.
Hospitality businesses gather numerous customers in one place to entertain, provide activities or accommodation, often with food and drink. All of these activities are regulated by a range of legal standards and venues have the responsibility to ensure they keep customers and employees safe. For more information, check our expert guide to hospitality compliance for multi-site businesses. We also gather a vast amount of customer and employee data in our sector, all of which must be protected under data protection laws. Doing all of this on paper is time-consuming, meaning that tasks can be rushed or not performed at all, and subject to human error. Businesses cannot afford to be non-compliant as this can incur huge fines, damage to brand reputation, or even worse, accident, illness or even death of guests or employees. So, it's essential to simplify operations and implement easy ways to ensure your brand stays compliant, quickly and accurately. A digital compliance management system can offer many benefits and is, by far, the best way to ensure your business is compliant. You can read more resources on hospitality compliance in our dedicated section.
There are several options on the market but hospitality businesses, in particular, should look for one which meets their specific needs. MAPAL OS is designed specifically for the hospitality sector and is the best choice for any business working with foodservice. Some of the most important features that hospitality businesses should look for are:
Food, health and safety monitoring tools
Fridge temperatures, air conditioning, equipment maintenance and fire safety, to name a few, are fundamental in a hospitality venue. Your chosen software should offer you the possibility of connecting with different equipment and devices for easy and automatic monitoring.
Easy-to-use for employees
Ultimately, it's your teams on the ground who are performing everyday routine compliance checks. For that reason, opt for digital compliance checklist that can be customised to each store so they are presented with a simple, relavant list of tasks that can be done quickly and easily. This saves time and gives your managers the best possible chance of accuracy with valuable real-time information.
Real-time audit comparison
Your operations and quality specialists in head office need to ensure that compliance levels are being met at any given time in case of audit. Make sure your compliance tool enables you to compare audits easily, can generate reports on request and provide all the necessary information in case the inspector calls.
Multiple reporting formats
Your team is busy with guests and area managers are often out on the road. Make it easy for them to report incidents or provide more information through voice, images, video, etc to back up deviations or help head office when they need to investigate specific incidents.
Curious to learn more about Compliance?