Digital twin technology revolution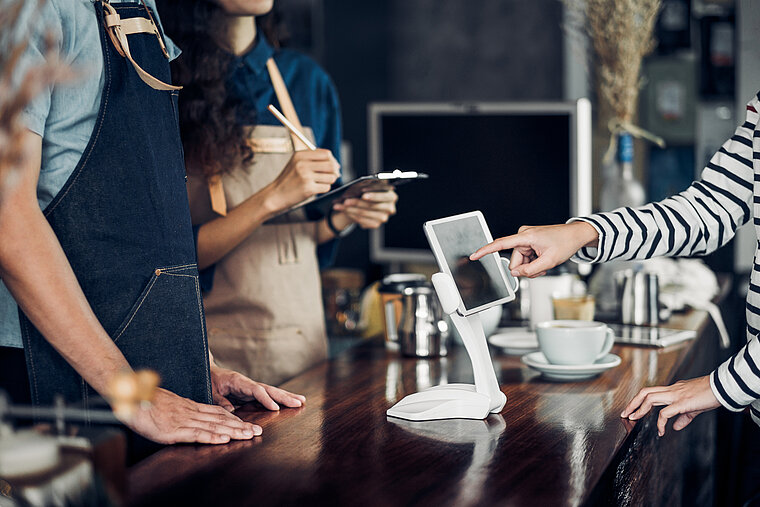 The new era of Industry 4.0 is already a reality in Europe, revolutionising how we work and think as a society. This era would have been possible without the technological revolution seen over the last few years, which has presented companies around the world with a range of new opportunities for growth and competition.
Simulations based on real data
According to Gartner's Hype Cycle in 2018, the now well-known digital twin technology is a tendency that will only increase over the next few years of Industry 4.0. A digital twin is, in essence, computer software that creates simulations based on real-world data to anticipate how a product or process will perform. The power of this technology is now considered a well-known secret, which is being increasingly used by leading global companies.
Digital twins have a wide range of applications in the industry, making them an extremely desirable instrument for exploring various market opportunities in this niche. Portuguese firm, Infinite Foundry, generates digital twins for manufacturing facilities. Manufacturers can use the business software to design production plants, monitor production processes, and improve factory operations.
Optimising manufacturing processes for global brands
These solutions also use Virtual Reality to improve overall productivity and incorporate VR-based engineering training. The 3D plant model also allows for real-time animation of the manufacturing process, which can be used to identify manufacturing bottlenecks.
Automotive, home appliances, energy, aerospace, chemicals, and construction are among the industries that Infinite Foundry targets. L'Oréal, Volkswagen, Renault, Bosch, ESA (European Space Agency), and Shell are some significant industrial businesses that have already joined the scaleup.
Mercedes Benz, one of the scaleup's largest customers, reduced the production timeline by 12% by implementing the full range of Infinite Foundry's solutions, which included everything from 3D real-time animation for production monitoring to manufacturing optimisation and virtual ergonomic training for manual operators.
Increasing carbon efficiency and performance of Rolls Royce engines
Rolls-Royce, a well-known luxury car manufacturer, uses its technology in its aeronautics-related production. The company has implemented digital twin technology to monitor the engines it produces. The company can study how engines perform during the flight of each engine, the conditions in which it is flying, and how the pilot handles the motor.
The company has been monitoring its clients' engines for many years, has managed to extend the period between maintenance of some engines by up to 50%, thanks to digital twins, allowing it to significantly reduce its inventory and replacement parts.
Rolls-Royce has also used the technology to increase the efficiency of its engines, saving over 22,000 tons of carbon to date. In turn, Rolls Royce's director of information and digitisation highlighted that digital twin technology not only benefits the company, but also helps them better understand its customers, resulting in a stronger relationship and improved quality and service.
Revolutionising medical procedures and patient treatment
Digital twins also have multiple uses in the healthcare sector. Today, technology can assist in identifying ways to improve and speed up operations, improve the patient experience, reduce costs, as well as provide better service for patients.
The use of this technology is expected to revolutionise the medical sector in the future years. In 2018, Siemens coined the term "Healthineers", for the first time, merging the words "health" and "engineers." As a result, the organisation announced its plans to use digital twins to effectively diagnose and treat future patients employing.
The company proposes that the data received from different tests such as MRIs or CT scans can now be examined using digital twins and augmented reality. The digital twin will be able to read all the data and anticipate potential medical problems using to artificial intelligence. Medical professionals believe that this technology will help them anticipate which patients will become sick in a given period, and how the patient will respond to a specific therapy.
Professionals will be then able to study how they should approach their patients before they perform surgery. This is referred to as virtual commissioning, and it refers to the power to investigate, manipulate, and study the behavior of any actual system using a virtual replica. This way, hospitals will be capable of creating digital twins for multiple patients, enabling doctors to anticipate both the issue and the solution.
As a result, consultation times will be decreased, and mistakes will be reduced. To date, the only organ developed by Siemens has been a heart, and it is expected to keep evolving in the years ahead. In addition, the digital twins will also be used for training medical students safely before moving on to real-life scenarios.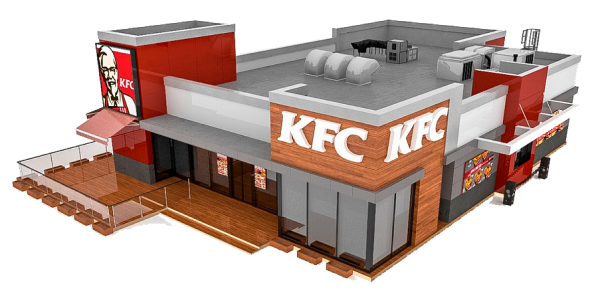 Maximising operational and labour efficiencies in hospitality
Digital twin applications are expected to proliferate over the next few years, and they will no longer be limited to industry-related activities or processes. The technology will be implemented in all sorts of businesses that want to remain competitive in their respective fields.
We can see some examples of hospitality companies who are already grasping this opportunity. KFC Spain have become the first business unit in the world to work with MAPAL Data Labs on a revolutionary Digital Twin project, that makes use of advanced digital simulation to maximise operational and labour efficiencies.
This technology has optimised not only performance and resource usage but also customer service. Digital twin technology also complements MAPAL's Workforce management tool perfectly, with its industry-leading schedule optimisation engine. The synergy formed by these innovative technologies has helped the brand consolidate stronger productivity across all KFC stores.
It's evident that digital twin technology is here to stay. The different possibilities and business benefits of the tool are limitless. And while this technology might be considered as a "nice-to-have" today, it will soon become essential for businesses that want to stay competitive and appealing to customers.