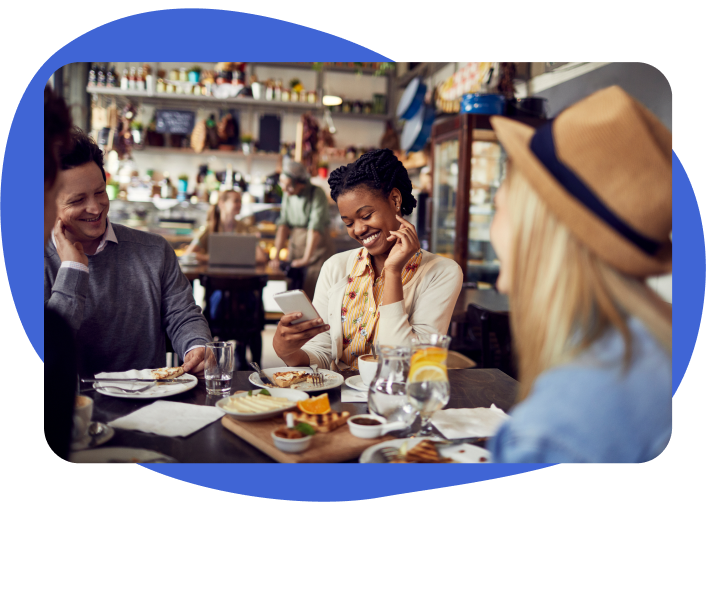 Complete online review management toolkit for hospitality
Online review management is just the start! See how our features can really help you leverage customer intelligence to improve your product, service and brand reputation.
All your reviews and customer intelligence in one place
Some 82% of customers read reviews before choosing a local business and according to a report by EHL, there are four main reasons why customers read restaurants reviews on the major social platforms:
Minimising risk
Customers read reviews to reduce the chances of being disappointed, or at least decrease the degree to which they will be disappointed.
Reduced search time
We are faced with far too much information to spend time researching every possible option for a hotel or a place to eat. Social review platforms present information clearly in rankings or star ratings which make it easy to choose a venue which is more likely to provide a good customer experience.
Buyer's remorse
Nobody wants to regret parting with their precious disposable income these days, so looking at other people's reviews helps to avoid that.
Group influence
Peer influence is significant when customers choose one venue over another, even though they may have never visited it before. Reviews can create or reinforce a communal spirit and influence the buying decision.
Dedicating time and resources to managing customer reviews can only benefit restaurants and hotels. All customer feedback is valuable, even if it's negative, as you can learn from it and improve your products and services and sell more as a result. And as stated above, customers who see good reviews for your venue are more likely to choose it. In fact, a survey by Anderson and Magruder revealed that higher Yelp scores help restaurants sell table 19% more frequently during peak periods. Finally, you're only as good as your reputation so efficient customer review management will help preserve your brand reputation and ensure the sustainability of your business.
Just being able to manage reviews isn't enough for a hospitality business in today's competitive marketplace where consumers are more careful about the money they spend. Here are some of the features to look for in a review management software, if you want to gain deeper insights and valuable nuggets of data to help you stand out from your competitors:
Easy to use
A single, clear dashboard
Response and feedback management
Real-time notifications
Analytics and insights
Exportable data and reporting
Excellent customer support
Integration with your other back-office management software for cross-business analysis
Curious to learn more about Reputation?