How Google My Business listings drive hospitality venue footfall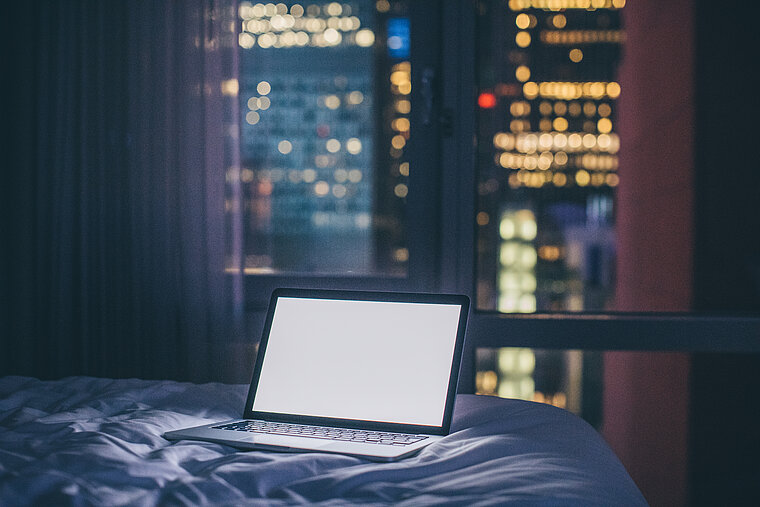 Are you wondering how to list your business on Google to promote your venue online for free, but don't know where to start?
In this article, we outline everything you need to consider when promoting your hospitality venue online with Google My Business.
As the world slowly starts to open up again, one direct impact of Covid-19 is that existing customers and prospects are now more likely to search for information on Google before they visit your café or restaurant. Interestingly, more than 60% of the people who check information online are ready to become your consumers, according to reviewtrackers.
A complete and updated profile on Google My Business ensures you'll show up in search results when people are looking for you online. Google is one of the most trusted global brands and your venue will be almost twice as likely to be considered reputable. The new reality for hospitality entrepreneurs is to become fully digital to guarantee your presence in local search results, to avoid being left behind.
Let's look at how to promote your hospitality business online with Google and why you should consider it a top priority.
How to create your Google My Business Account 
Getting started with Google My Business is pretty straightforward. As you know, it's a free tool that helps you to drive your visibility across Google maps and Google search, for small and big businesses alike. We'll show you the main steps you need to take:
Step 1: Create your listing on Google My Business
What's unique about this tool is that you can use it on any device - laptop, mobile phone, and iPad. To create your account, you need to sign in on business.google.com and add some basic information; business name, address location, and business category. If you are wondering whether your business will be findable online, adding a complete business description improves your ranking on Google Search. The trick is to think about which words potential customers would type to find your restaurant or café. Include those SEO keywords and they are more likely to find you on the first page. Customers will understand who you are and what you do with a click-away.
Step 2: Complete your profile
Don't leave your profile section blank, any information you provide here is valuable to promote your business. This includes your opening hours, contact details, your web address, WiFi availability, and wheelchair accessibility, menu, to name a few. Above all, under the current circumstances, customers want to verify your capacity restrictions and health and safety procedures. Your customers want to know more about you and any extra features you add will attract more customers.
Step 3: Verify your business
Information is important to educate your prospects, but you need to claim your business to be seen by consumers. How? Let's look at different ways you can verify your business:
By post: request a postcard with the five-digit verification code. 
By phone: request a verification code by text.
By website: request a verification email.
Once you verify your business, you are good to go!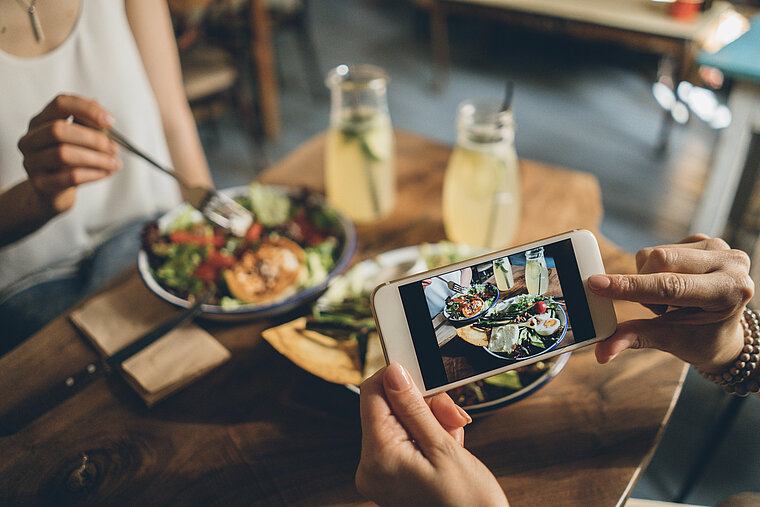 Tips to optimise your business listing on Google 
Put yourself in your customers shoes and ask yourself: "What is the most important information I need before visiting a hospitality venue?" Before we visit any hospitality venue, most of us at least want to see photos, up-to-date information and reviews. Let's understand why.
Photos and posts
Share photos of your drinks, food, and location. People want to know how your venue looks like. The secret is to not exaggerate with filters and tricks, you'll need to create real expectations for them. Another successful feature is to share posts of what's going on during the week and special offers of your future consumers.
Updated information
Always remember to update every single detail on your dashboard. Fake or misleading information can lead to unhappy costumers. Turn on messaging! People want to get in touch with you to have more information and they love to get real-time answers.
Customer reviews
Encouraging your costumers to leave a review on your business listing is a crucial driver to rank well on Google and attract new customers. Whether it is online or not, people rely on word-of-mouth rather than the information published by the company itself, or adverts. The more positive reviews you obtain, the more attention you will attract. With Google business reviews you'll have the advantage of learning all about your customers to improve your service and increase your prospects.
Why list your venue with Google My Business? 
Google My Business brings a whole host of benefits for your business growth:
Accurate sales expectations
Now more than ever, consumers want to make informed decisions and last-minute walk-ins are becoming less common. Twenty-nine per cent of consumers are more likely to pre-book tables than they were before the pandemic. If they find you online, it is more likely to increase the number of bookings. You'll be able to improve your daily sales forecasts and obtain an excellent return on investment.
Cost effective promotion
Using Google My Business listing helps you to maximise your local SEO (search engine optimisation) for two reasons: customers will find your location but your website too. That's not all. It enables you have access to Google My Business Insights which helps you understand how you are performing in the market and your audience's behaviour. This will also help you to reach new customers.
Increase venue footfall
A complete Google My Business profile allows your venue to appear automatically in Google Maps. Today, 60% of millennials search for hospitality venues on Google Maps an hour before they actually visit. Word such as "café near me" or "restaurant near me" are common queries in the online search. So, it goes without saying that listing your business helps you to attract more people to your restaurant or café.
How can MAPAL help to manage your online reputation?  
What is clear is that technology is here to stay. Online reviews are one of the main drivers for building your online presence and most people read them before visiting a hospitality venue. The MAPAL Reputation platform is designed to help you to manage all aspects of your business' online reputation. You'll be able to manage your reviews on Google My Business, as well as The Fork, TripAdvisor, Yelp and Facebook, among all the others. It's all-in-one platform that boost your image for your success.