Successful onboarding plan in your hotel or restaurant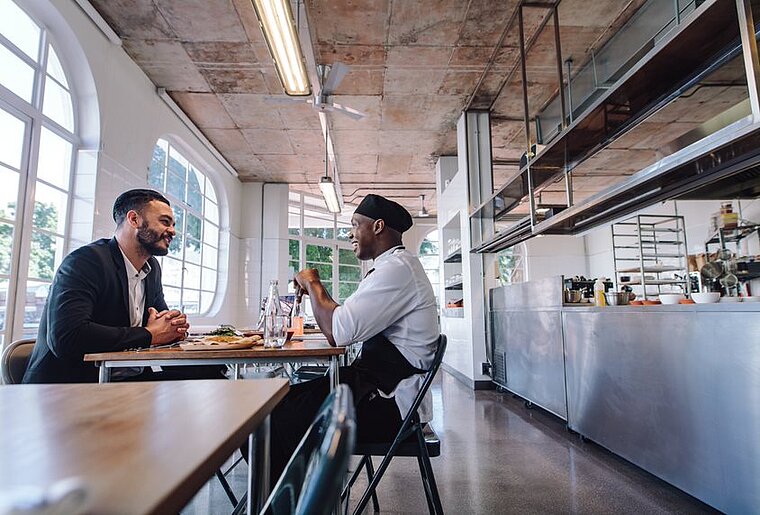 Before starting to plan your onboarding plan, it's vital to remember that the typical profile of a hospitality worker has changed. This is particularly true for young people, the mainstay of our sector until now, as they now have different needs and preferences when it comes to considering a job. This means we need to step up our efforts if we want to attract and retain talent, the main challenges we face as a sector today.
In this article, we take a look at the best onboarding practices from some of today's most successful companies, and how they avoid new hires leaving during those crucial first 90 days.
What exactly is onboarding?
Before we go on, let's look at what onboarding really means. Onboarding is a plan for incorporating new employees into the company and settling them into their new role, their team and the company culture. This process usually begins as soon as the candidate applies for the job and finishes a few months after they've started. The main goal is to ensure the new hire feels motivated and part of the team, even before their first day.
A report by Glassdoor revealed that companies with a solid onboarding programme experience an 82% improvement in their recruitment efforts and a 70% increase in productivity. The reason is clear: an employee who feels valued is a happier one, and if they're happy, they will undoubtedly make sure your customers are too.
Onboarding tips for restaurants, bars, and hotels
1. Say goodbye to paper and traditional training courses
As we mentioned earlier, the onboarding process starts as soon as we make contact with the new hire, or rather, even before their first day in your organisation. Digitising all the documentation and training needed for the post in question will not only make life easier for both parties, but it will also make a positive first impression that they are dealing with a modern company. They will also be far more motivated than if they were asked to complete traditional, classroom-based training.
As Gail Artell, Onboarding & Transitions HR Business Partner at Interstate Hotels & Resorts explained: "At Interstate, we've amalgamated three different HR systems - our ATS with Flow Learning and a payroll system and we can now guarantee that smooth onboarding gets underway before day one. In the past, the first few days involved classroom-based induction and training. Now we're moving it online and our recruits get paid for the first two days of virtual training before they start. Now, onboarding is seamless, consistent, and engaging and it's fantastic to see them motivated and enthusiastic on their first day: it's come in, grab a uniform and let's get hands-on straight away."
2. Provide a clear work schedule before day one
Prioritising the work-life balance is one of the main reasons many people have left the hospitality sector, particularly during the pandemic. So, providing new hires with a clear schedule, in advance, will enable them to organise their free time and take care of personal responsibilities, and they'll feel more content as a result. You can achieve this easily by using team management software such as Workforce by MAPAL, which simplifies shift planning and ensure your team are always informed.
3. Introduce new hires to the team
Arrange personal introductions during the first few days so that new employees can meet their teammates, manager or even the CEO. This way, they'll be able to resolve any doubts they had and make them feel part of the team from the start. You can also assign them a "buddy" for the first few weeks who can guide them, explain their tasks and transmit the company culture.
4. Give them the customer experience
There's no better way to understand the quality of product and service than to put themselves in the customer's shoes. Offering a new hire breakfast, coffee or lunch during the early days is an excellent way to demonstrate what is expected of them.
5. Offer tangible career plans
Not everyone is motivated solely by money, and many people place value on having real career prospects to help them advance within a company. Make these opportunities visible and more employees will decide to invest in their career, helping you reduce staff turnover rates.
How to implement your onboarding plan easily and effectively
These onboarding tips will help you ensure your new hires will feel happier and aligned with your hotel or restaurant brand. And putting it into practice doesn't have to be a headache, nor require large investments.
Technology is your ally and will help you transform your paper-based processes into a simple digital environment. Not only will a digital onboarding process help you work faster, but it will also ensure that all new employees get the same quality experience. You'll also be able to monitor how each one is progressing and easily spot areas for improvement.
Flow Learning by MAPAL is a single platform that covers everything you need for a solid onboarding plan. With Flow, you can easily personalise all the training and resources for each new hire in relation to their job role, the company and its values. They'll be fully prepared and motivated from day one and you'll have the tools to monitor their learning progress and the performance of the team as a whole.