RATP standardises and simplifies its central kitchen processes with Easilys f&b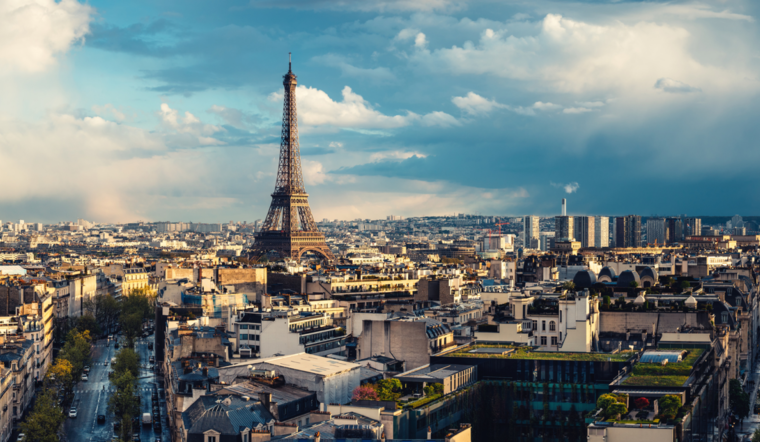 If you've ever been on a Parisian metro, you've probably heard of RATP! The Régie Autonome des Transports Parisiens was created in 1948 and operates a large number of Parisian transport networks.
Today, the group has not only expanded both in France and glabally, and is now the world's third largest transport urban network.
The RATP works council, also part of the group, is responsible for managing the supply, production and delivery of more than 27 restaurants and four takeaway stands) throughout the Île-de-France. These facilities offer lunch to employees at their places of work.
The need to streamline supply and production at the central kitchen
Marylou STENIER is the group's multi-site manager. She oversees supply and production in the central kitchen and identified the need to standardise services across all the restaurants.
"Easilys f&b enables us to have the same menus for all restaurants, with pre-determined quantities, identical production processes and ensure the same result on every plate. The tool gives us the possibility of sharing menu compositions and processes for preparing each dish. These recipe cards enable us to standardise production in all the group's restaurants."
In addition, orders are aligned with staffing forecasts. The central kitchen takes care of the entire process of preparing, packaging and delivering the meals to the group's restaurants.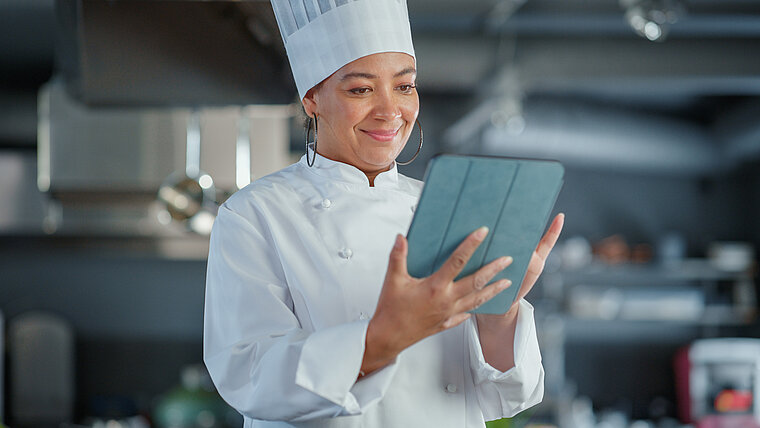 The best thing about Easilys f&b for me is that recipe cards enable us to ensure that the quantity of products is identical for each establishment and can be adjusted according to past data, such as production losses during chopping, cooking, etc.
Cost control and menu quality
While cost control is important, food quality must never be sacrificed. But the two things go hand in hand at RATP: accurate cost control is essential to be able to ensure quality standards are maintained.
"For even more accurate cost control, continues Marylou, RATP has integrated its POS with the interface to readjust the number of staff: a real plus for adjusting our orders to get them as close as possible to the restaurants' final needs.
"We can also understand our guests' appetite for certain dishes, which helps us improve our service in the group's restaurants significantly. Also, Easilys f&b enables us to include the calorific value and allergens in each recipe card. This is an invaluable source of information to guarantee customer safety and offer healthy food.
Precise and efficient distribution logistics
As Marylou STENIER points out, delivering meals by lorry to all 27 restaurants on the roads of Ile-de-France is a major challenge. This can sometimes be a complex operation given the traffic and the large number of sites to be supplied. Thankfully, Easilys f&b enables RATP to print allotment and delivery slips for each round, brining logistical errors to an absolute minimum.
The RATP group needed to streamline operational logistics in its central kitchen and standardise the quality of its services across the 27 RATP restaurants in Ile de France, Paris.
Thanks to Easilys f&b, they've achieved:
Standardised services across all sites.
Easier management of the central kitchen, adjustable at any time thanks to an ergonomic platform.
Adjust orders and production in line with more accurate staff forecasting
Orders that are grouped and distributed orders according to requirements
Identification of food wastage to optimise production.
Improved menu quality.
Streamlined distribution