Enjoy Sushi reduces excess stock by 20% and improves cash flow with Easilys f&b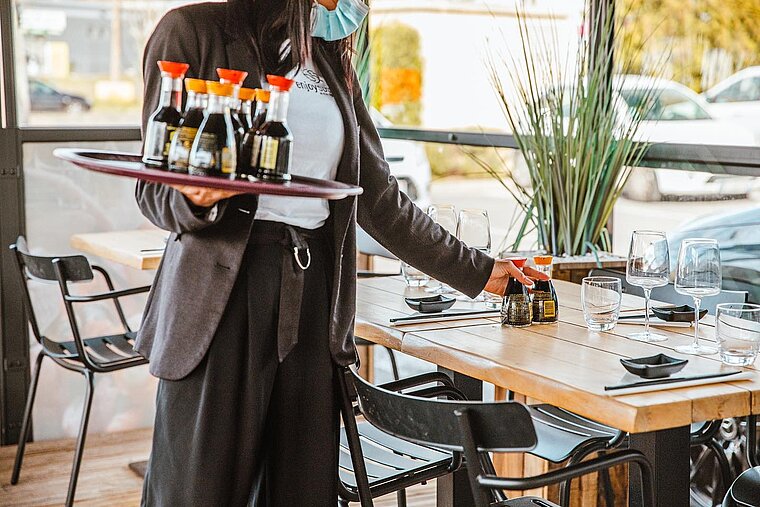 Enjoy Sushi is a five-strong chain of restaurant in the Marseille region, on the Mediterranean coast of France. Each site has between 20 and 30 employees, who prepare sushi for sale onsite, as well as take away and delivery to different districts of the Bouches-du-Rhône region.
The different sites are located on the periphery of large cities, each covering a radius of around 20 kilometres. Thanks to its delivery team, Enjoy Sushi is delivered by car to people living in small towns that usually have limited delivery options.
While the brand is focussed on consolidating and improving their current activity, it has received several proposals to expand to other areas of France.
Simplifying the ordering process
Enjoy Sushi needed a tool that would simplify its team's daily workload. And while their employees were already highly competent in relation to service or kitchen tasks, some employees were not entirely comfortable when it came to ordering raw materials. So, the company wanted to introduce more efficient management processes in this area.
The brand was looking for software that would make this easier and standardise it across all sites, and they chose Easilys f&b. Today, each manager uses the tool to place orders of stock they need. Once they've completed their order, the central purchasing manager reviews according to delivery, the suppliers and the needs of each site. The solution is very easy to use and is proving super helpful for the entire team.
Cédric Castro, Enjoy Sushi's Purchasing Manager explains that "all the information is there for our team to see: the supplier, delivery date, and the deadline for placing that order. Now it only takes a minute to place an order, and in just a few clicks. Without Easilys f&b, the process would be so time-consuming and complicated.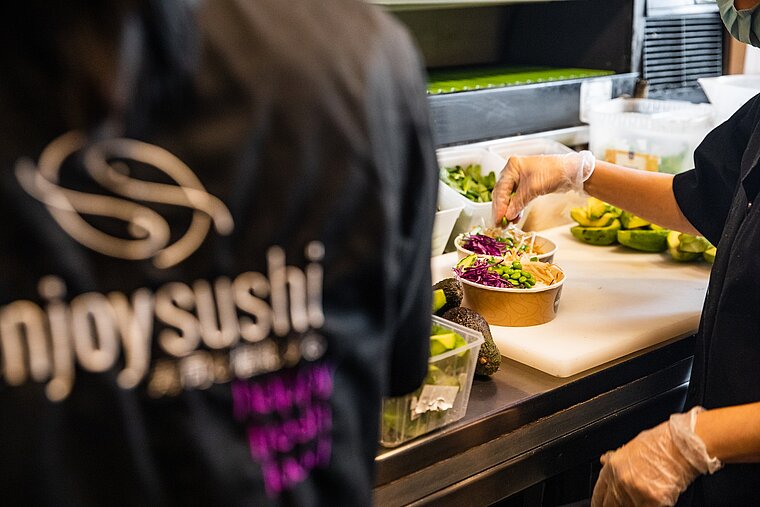 Better stock control and improved cashflow
Controlling costs and profits is fundamental for hospitality businesses in the current climate. By using accurate stock control, Enjoy Sushi has made huge savings and therefore, increase profits. In fact, apart from saving employees' time, the company estimates a 20% reduction on excess stock levels since it introduced Easilys f&b around a year ago.
Castro adds that "with Easilys f&b, everything is connected to the POS, so we instantly know how what products we've sold and how many we still have in stock.
The team knows exactly what stock levels it has (for all quantifiable products) and can base their next orders on data provided by Easliys f&b. This enables them to minimise potential losses.
While the solution is ideal for stock, inventory and purchasing management, it also offers other features such as creating menu cards or price calculations for each dish.
Many employees found it difficult to manage their stock and orders before we introduced Easilys f&b. Now we know exactly what we've sold and what we need to buy, which has greatly improved our cashflow.
Enjoy Sushi needed a solution that helped their teams manage stock and simplify ordering of raw materials. After only one year of using Easilys f&b, they reported the following results:
Excess stock has been reduced by 20%, which has reduced losses and improved cashflow.
Orders for all the brand's locations are now centralised.
The stock management features have streamlined the team's work, making it easier, faster and more efficient.