Digitalisation: a cornerstone of Manolo Bakes' expansion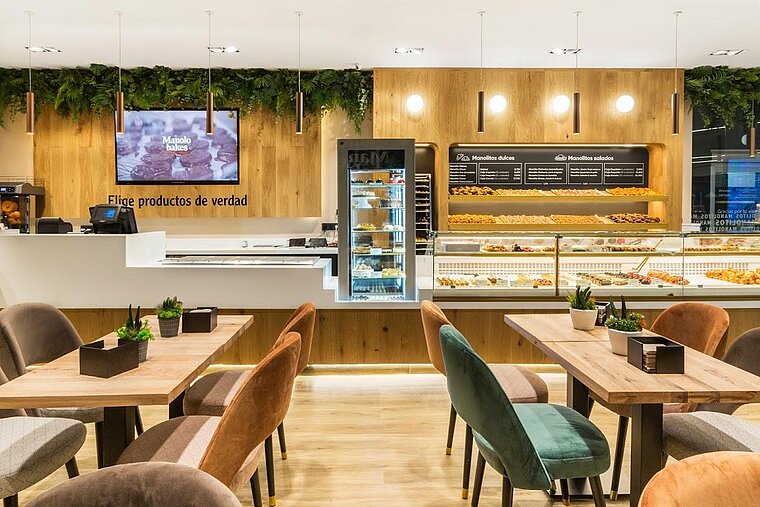 Manolo Bakes was created in 2017 and opened its first store in Madrid in June 2018.
It has been growing exponentially ever since and is one of the biggest success stories within the bakery and coffee shop category.
The brand is well known for its exclusive and high-quality Arabic coffee. It's made from a unique blend from seven different coffee plantations in Africa and South America, all individually roasted with traditional methods and the best European roasting technology. Manolo Bakes is also famous for its Manolitos and Palmitas, along with its own range of cakes and pastries made from the best ingredients: a standard that's one of the brand's main pillars.
The company currently employs 200 people and operates from sites in Madrid (Conde de Peñalver, Santa Bárbara, Alcobendas, Narváez, Alcalá de Henares, Hortaleza, Plenilunio, Parquesur, Vaguada, Plaza Norte, Princesa, Príncipe Pío, Pozuelo, Loranca, Moratalaz, C.C. Carrefour Pinar de las Rozas and El Corte Inglés Sanchinarro), Coruña, Zaragoza, Barcelona and Valencia (La Paz, Marqués del Turia and C.C. El Saler).  Customers can also buy Manolo Bakes products through delivery apps Just Eat, Deliveroo and Glovo.
Manolo Bakes fulfils its main mission through its fun-loving personality: to inspire people to get together, share and celebrate the good things in life.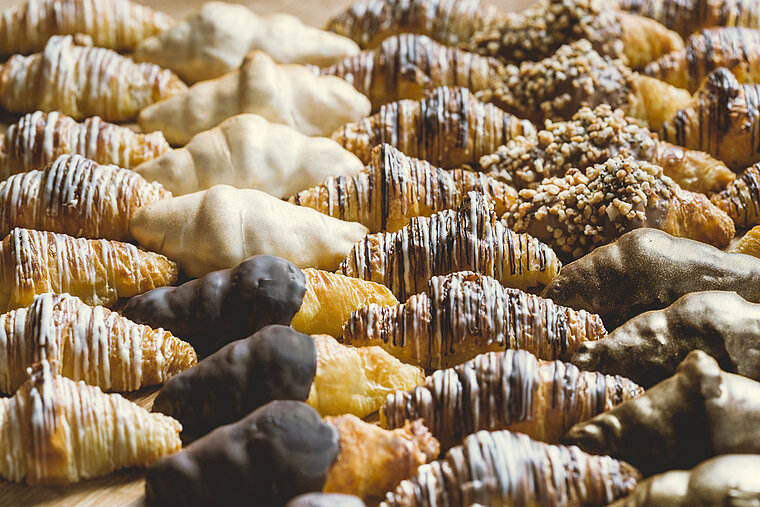 Digitalisation: fundamental from the start

Manolo Bakes has been clear about one thing since the brand was created, in that digitalising processes to manage a growing company is fundamental.
They hadn´t been using a workforce management tool before they got in touch with MAPAL to implement a system to manage their team. The partnership between the two companies has gone from strength to strength during a time of exponential growth, wich saw Manolo Bakes increase its team by 85% from 2017 to 2020.
"We've been benefitting from MAPAL's support and technology since 2017. Quality processes are at the forefront of our business and we have always prioritised the use of digital tools here at Manolo Bakes. This technology, together with our strong partnership with MAPAL, has been instrumental in achieving our goals and expansion to date."  
Labour and productivity optimisation

Manolo Bakes uses MAPAL's workforce management module, which aims to optimise scheduling through productivity tables. The tool has helped the company organise its schedules and achieve a 6.2% reduction in the cost per employee between 2018 and 2019 and a 38% increase in productivity from 2019 to 2020.  
Efficiency has also improved because all their employees are using these digital tools, for example, to confirm schedules and holidays. Manolo Bakes is now looking to further increase its team efficiency by integrating MAPAL's workforce management module with its payroll and training tools. 
Manolo Bakes was determined to digitalise its people management process from the very beginning, to help them during their expansion. They got in touch with MAPAL to implement our workforce management solution.
Unified global performance review process helping managers make robust decisions
Employees have total transparency of their performance reviews and goals
Reduced administration for managers enables them to focus on growing the business