The future of digital learning by James McLuckie from Flow Hospitality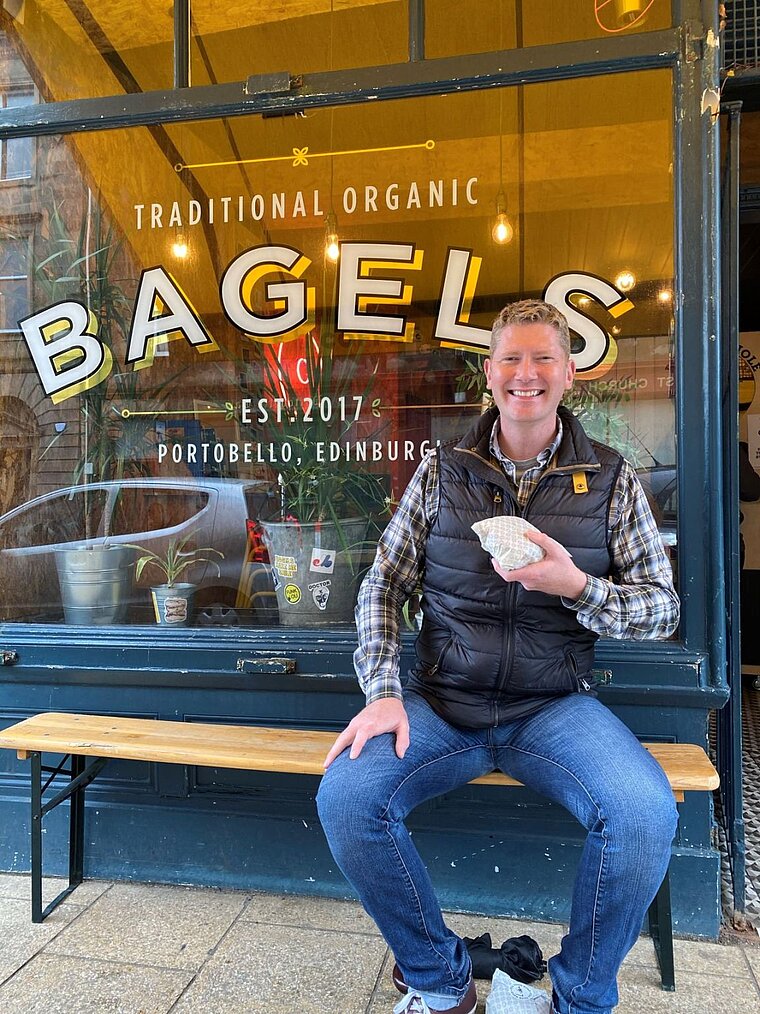 This month we welcome James McLuckie to the Flow Hospitality Training team as Chief Learning Officer. The role will oversee all things digital learning and content for the hospitality industry, taking responsibility for our module development and creative teams.
We caught up with James over a cup of coffee to find out more about him, his vision for digital learning and what attracted him to join our team.
Tell us a little bit about your background in the learning sector?
"I've been working in digital learning now for the best part of 15 years, mostly focused on leadership and management content. I worked with a lot of corporate clients, and just through that I got involved in different parts of the online learning industry.
I was on the board of the E Learning Network for four or five years and I'm also one of the judge chairs for the Learning Technologies Awards, which I'm currently judging at the moment. So pretty much, digital learning has been in my bones for most of my career.
Before that, I worked in very traditional learning and development for a financial institution. But then I realised I couldn't wake up every day and get excited about interest only mortgages, so I decided to try something new! And it just so happened that digital learning solutions were starting to take off in a reasonably robust way, I found out that I really enjoyed it and so here I am all these years later.
What's your vision of the future of digital learning?
The two trends I am most excited about is the personalisation of learning and the changing format of effective learning content.
Artificial intelligence powered personalised learning
"AI is a concept whose time has come for learning and development. Just think about the way we interact online with shopping, music & media and the sophistication of the algorithms behind recommendations. The idea that you could do that for learning is exciting. In the hospitality industry, teams can be on their feet for long shifts, grabbing a quick break to have a sandwich and are generally on their phone during these breaks. So, to get recommendations for content that is incredibly targeted and would have a purpose behind it, would be ideal."
Changing formats of online learning content & delivery
"When I first started building e-learning courses everyone was very fixed on hour long courses. Throw everything in it, stare at a screen until you've gone through 60 slides with all your tests at the end and assume that everyone is competent. The trend is moving towards bitesize and varied format learning with short videos, animations, infographics and checklists."

What are you looking forward to about working at Flow Hospitality Training?
I've always worked in very general leadership and management spaces with clients like Google, Salesforce and Heineken, local councils and financial institutions, which are all very varied industries. The opportunity of specialising in one was appealing to me – especially as it was the hospitality sector! My husband is a food blogger, so he was incredibly encouraging when I was considering the move. I see the hospitality industry as fun, fast moving and incredibly forward thinking in terms of being open to ideas.
In previous roles I've worked almost entirely with learning experience designers and outsourced much of the creative and multimedia like animations and games, whereas at Flow the majority of that talent is inhouse, and the idea of working with that directly, managing and nurturing that, has massive appeal to me.
It's also obviously a tremendously exciting time to join the company, with the merger with MAPAL Software. The strategy going forward is ambitious and exciting, obviously it will have its challenges at the same time, but to be part of this is a real positive for me.