Get your your team ready for Natasha's Law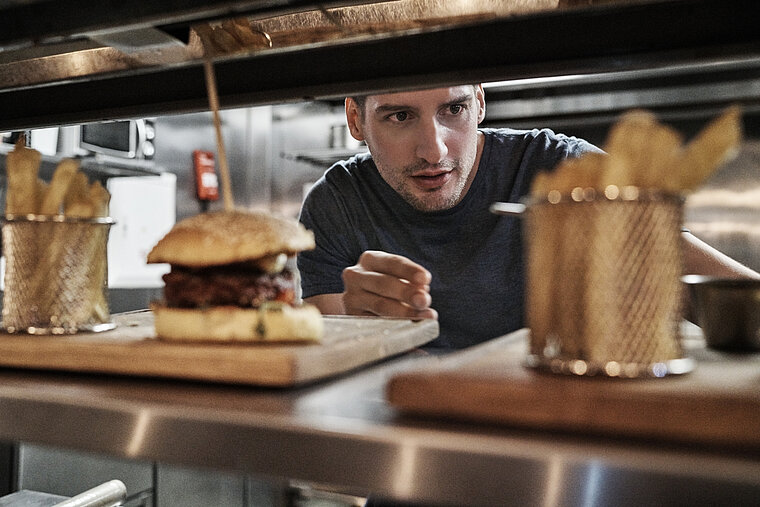 Get your team ready for Natasha's Law

On 1 October 2021, the law on allergen labelling for pre-packed for direct sale (PPDS) foods will change. This new law is now commonly known as 'Natasha's Law'.
This means that any business pre-packaging food will have to ensure that full ingredients are included on the product label, and that allergens are specifically highlighted. In turn, venues that resell PPDS food must do everything they can to ensure that these products are correctly labelled.

Click here for further information and practical steps you can take to ensure you comply.
At Flow Learning, we know how crucial it is that your staff are trained and prepared for this change, so we updated our Allergens module a few months ago to help you.
As we draw closer, however, we thought we'd give you a few hints and tips on how to reassign this module to staff and ensure sure they're compliant.
Did you know you could reassign learning on Flow? The most common way to do this is through the Assign Learning tool under the Learning & Development tab on the management system (screenshots below)
STEP 1

Select your Allergens module from the drop-down list and add a due date (i.e., when would you like this to be completed by). (Tip: we'd recommend leaving start date blank as ideally, you'd want your learners to access this content straight away).

STEP 2

Click on Learners on the navigation bar of the Assign Learning tool and select which members of your team you'd like to assign to.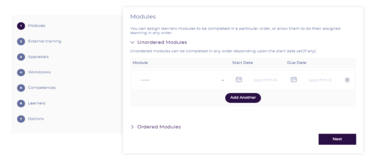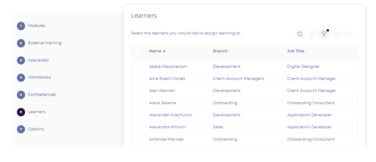 STEP 3

Go to Options in the navigation bar. Here you can choose whether to send emails to learners and also if you'd like to Reissue Completed (toggle this to yes if you'd like to reassign the module to learners who have previously completed it).

STEP 4

Click on Review Learning to check your final selection, then Confirm & Assign. The module will now be allocated to your selected learners!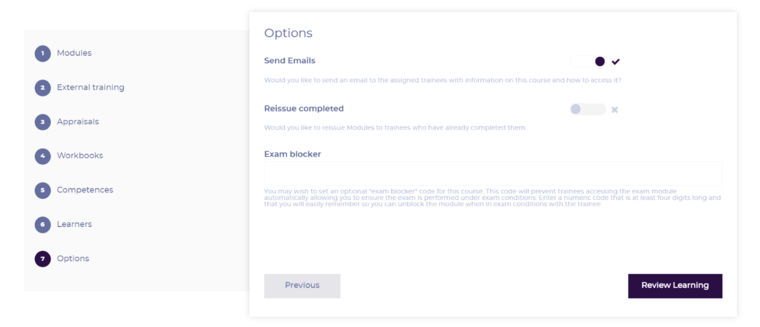 Did you know that you can review all the modules that have been assigned at any time? Just click on the Assigned Learning tab on the navigation bar in the Learning & Development section. And you can track learners' progress by consulting the range of reports on offer, including our new Compliance Report.
To ensure that learners receive refresher training when they need it, in line with your business requirements, ask your CSM to help you get the most out of our 'Refresher training' feature. They'd be happy to help.