Free Post-COVID Playbook. Guide to Reopen Your Hospitality Business
In April when we were told of the reopening of hospitality businesses by the government we created a guide for hospitality operators looking to reopen their businesses after months of lockdown.
Here in this playbook we've focused on creating a framework to help guide your thinking as we gradually begin to reopen our venues. We tried to find an answer to all the doubts in each of the different areas that you can come across when managing a restaurant. Our teams have been working hard with industry partners to make sure the advice we're creating is industry leading and accurate.
We're sure you'll find it useful and if you are looking for support with upskilling and instilling confidence in your broader teams we'd love for you to get in touch.

Use our Playbook as a guide when reopening your restaurant to ensure safety and wellbeing for your employees and customers.
The playbook covers topics such as Staff Protection, Customer Service, and Takeaways & Deliveries and features case studies and insights from the likes of BrewDog, Food Alert and Oakman Inns.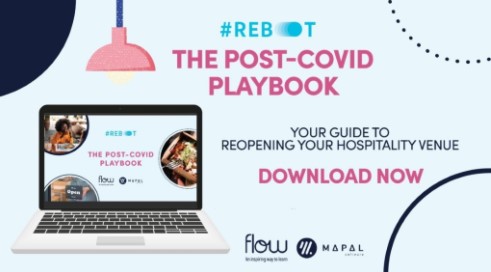 Download your guide here for free

Use our free online training modules to ensure the highest safety standards

This guide is a scaled down version of our larger content offering for businesses to train their staff before and during reopening. Alongside the playbook, we also created 6 online training modules for hospitality businesses reopening in these challenging times.
The module topics include:
1 - Preparing to Reopen
2 - Staff Protection
3 -Cleaning and Hygiene
4 -Social Distancing
5 -Customer Service and COVID19
6 -Takeaways and Deliveries
Contact us for more info here