Strängnäs municipality guarantees total food safety with Compliance by MAPAL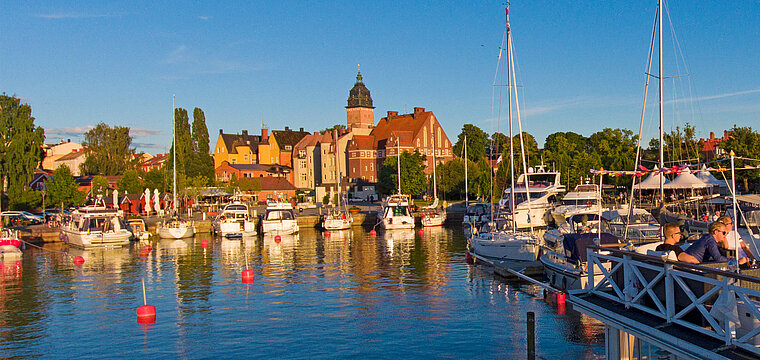 The municipality of Strängnas, in Södermanland, is one of 288 county councils in Sweden. The town of Strángnäs sits on the shores of Lake Mälaren and dates to the Viking era, although the present municipality was created in 1971 and has a population of around 40,000.
There are 30 kitchens in the municipality, two of which are central kitchens that provide food to schools, preschools, and old retirement homes. All are subject to the same HACCP regulations as the rest of Europe, so food safety is paramount.
Time-consuming manual procedures meant food safety risks and higher costs
Fredrik Andréasson joined the council in 2015, and became head of pre-school chefs in 2019, when all health and food safety checks and procedures were paper based. These manual procedures were proving to be slow. If freezer temperatures are too warm and not spotted quickly enough, for example, food had to be thrown away and repairs were often expensive.
Whenever Frederik needed to make a change to any of these procedures, he had to send an email to all teams and ask them to implement this change to the system themselves. They would have to log into a computer specifically for that purpose, locate the correct checklist to make the change, then print it again. Employees were busy cooking and running the kitchen, with little time for administrative tasks. In addition, not all kitchens had access to a printer. Consequently, these changes were often left until later, and later never came. This posed a considerable threat to food safety standards.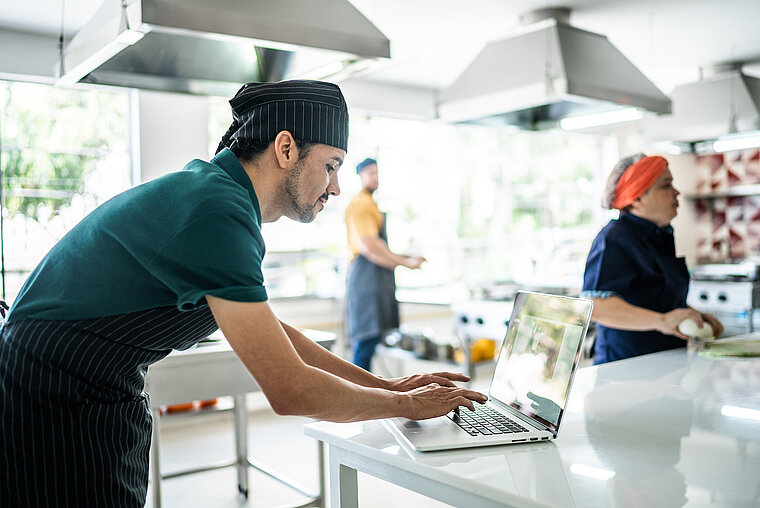 Compliance: a simple and user-friendly app for team members young and old
Fredrik had been a user of Compliance at his previous employer, and after some years of discussion, managed to convince the municipality to try the application. He chose four sites as part of a pilot programme and made sure to include different staff profiles.
One employee he specifically selected was the oldest lady in the team. He thought that if she could manage to use the app successfully, she would be a perfect role model for the rest. At first, she was sceptical and said that she would only use it on a computer. However, after only four days, she called Fredrik, laughing, and said that the mobile app was fantastic, and she would use that from then onwards.
Instant modifications and safety guaranteed
Now, Fredrik can make instant changes to any food safety procedures, and they are immediately implemented in the app. Staff don't need to do a thing; they can carry out all checks within minutes, leaving them to concentrate on their food service tasks. The Compliance app can be downloaded onto workers' personal mobile phones, to kitchen computers or iPads, so everyone can have access and sign off checklists under their own name.
I would happily recommend Compliance to any other municipality that needs to digitalise its food safety procedures or isn't happy with their current system. It's a really smart app that ensures we can now successfully monitor and guarantee our safety standards.
Strängnäs Municipality has 30 kitchens providing meals to schools in the community, while strictly abiding to HACCP health and food safety regulations. Their processes were paper based, wasting, time, money and they were often too slow to react to changes in legislation. They turned to Compliance by MAPAL to digitise these processes.
Quick and easy adaptation of the system, from the youngest to oldest team members.
Changes can be communicated instantly to staff on any device and implemented immediately.
Safety standards can be monitored constantly, guaranteeing compliance in all areas.