Compass Group customises operational procedures by site with Compliance by MAPAL

Compass Group PLC is a world-leading provider of meal-related and other support services employing 600,000 people in over 45 countries and serving 5.5 billion meals every day. The company first started using Compliance by MAPAL in 2016 for their Swedish operation and is now rolling out the solution in around 1300 sites in Norway and Finland.
The challenge
Compass Group Norway's HSEQ Director, Darren Chandler, was transferred to the Norwegian arm of the company during the pandemic. His first challenge was to unify and standardise compliance procedures and digital quality control for catering across all of Norway and Sweden sites and regions, particularly in the areas of food safety and food waste.
As Compass operates diverse types of sites from hospitals to event catering, many sites worked with a long list of tasks of which many were not site specific. Local authority inspections also require that each business understands the specific hazards and risks affecting them, so the more specific their operational checks were, the better they could demonstrate this.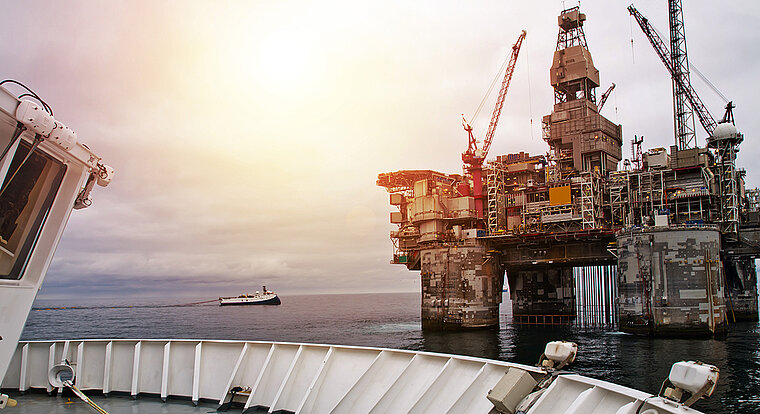 The solution
Darren started working with the team at Compliance to build a business page for each site. This included the ability to add different categories for procedures and assign a whole category to sites depending on the specific risks they face.
This solution saved time and made life so much easier for everyone: "it's so user-friendly" Darren tells us, "and it means that each site has a concise list of procedures that are relevant to them. Head office can instantly see who is doing the checking, how long it took them and if it was done correctly. If we see that someone isn't performing procedures in the right way, it tells us that they need more training, and we can address that quickly."
Compliance is so user-friendly, and now each site has a concise list of procedures that are relevant to them. I love how the MAPAL team is really open to ideas, to help us improve the solution to best suit our needs."
Guaranteeing offshore food safety
Compass also services many offshore locations in the North Sea, which in turn can host between 10 and 150 people. Food supplies can take anywhere from two days to a week to reach them by ship, depending on the port of departure.
Maintaining safe food temperatures during this journey is vital for the safety of all personnel. Compliance detects any deviations in temperature through digital reading systems inside the container. This reduces the need for manual checks during the voyage and issues can be dealt with quickly on arrival when a final check is performed.
Compass Group operates in a diverse range of sites, and many face their own specific set of health, safety and environmental hazards. They needed to provide each site with a specific set of tasks that were relevant to maintaining the high food, health and safety standards expected of them. They worked with the Compliance team to develop this, and the benefits became quickly apparent:
Managers are easily able to monitor compliance at one or multiple sites
Compliance levels of 80% during the first few months after implementation
Significant time savings through user-friendly and more objective operational checks
The flexibility and autonomy to customise and adjust with minimal external support
Other departments in the company are now adopting Compliance to maintain quality and consistency in their areas.