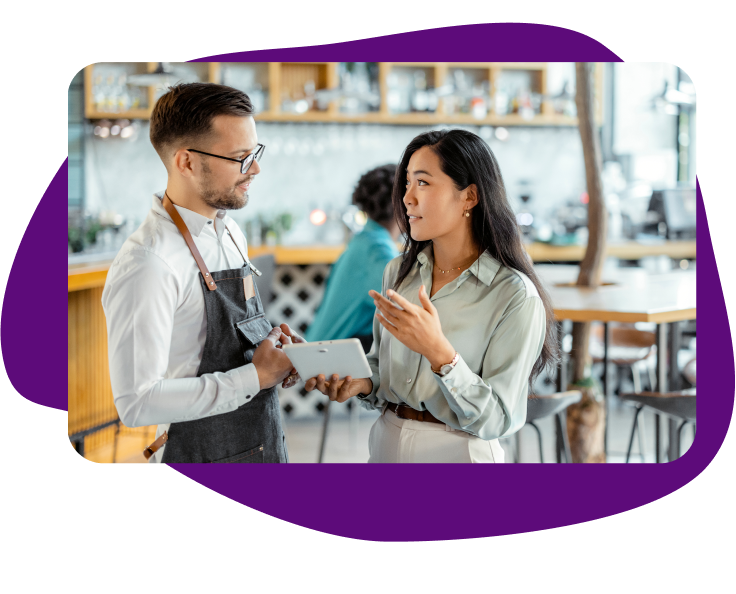 Enriching 360-degree feedback processes in hospitality
Improve employee engagement and strengthen your 360-degree feedback processes to future-proof your talent pipeline
The traditional appraisal has transformed into a more 360º performance review process over the years. A 360-degree feedback takes the opinions of multiple parties into account when assessing employee performance, from managers and peers to subordinates, suppliers and customers. This gives people professionals a more holistic view of each individual, how they are performing and how they could improve and progress in your organisation.
Customer feedback through online social platforms has rocketed in recent years. But this feedback usually talks of the establishment as a whole and not individual employees, and their good work often goes unrecognised. Engagement by MAPAL, is part of a suite of hospitality software solutions that enable you to include a quick customer survey on-premises or post-visit giving them the chance to submit reviews for employees to praise the server, bartender or chef, for example. This feedback can then be automatically included in your performance review process, helping the employee and manager to spot potential for future promotional opportunities. It also boosts motivation and enhances the employee experience.
Employee feedback contributes to a 360-degree evaluation process when team members praise their teammates' work or have a chance to express their views about a superior. Our employee experience platform provides the structure for this to happen easily and smoothly through a simple employee app.
Curious to learn more about Engagement?