Fireside chat
Employer branding with Natasha Nagra, Kew Green Hotels
Join us for a fireside chat with Natasha Nagra, Head of Employer Brand and Talent at Kew Green Hotels and James McLuckie, Chief Learning Officer at Flow Learning. They will discuss how to build an employer brand that will help you stand out from the crowd in the ultra-competitive labour market situation we are in at the moment.
Topics that will be discussed:
How to build an attractive employer brand
Attracting talent through building unique EVP (employer value proposition) and storytelling
How to create an attractive workplace
Top tips on how to attract, recruit and engage talent
CONTRIBUTORS TO THIS WEBINAR INCLUDE: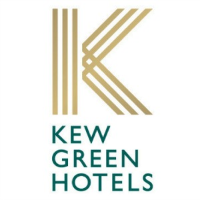 Improve productivity and efficiency. Without losing your soul.
Less paperwork and administration.
Our mission is to empower you to do more of what you love, even better.