A quality developer in one of Sweden's largest food chains
What is it like to be a quality developer in one of Sweden's largest food chains? We wanted to find out, and meet up for a chat with Cecilia Hornö Eriksen, who works as a quality developer at Coop Sweden.
Cecilia Hornö Eriksen has been with Coop for seventeen years, in several different positions. She started in one of Coops' associations, the West Consumers Association, and worked with issues such as health, sustainability and Fairtrade. In 2013 she moved over to Coop's central organisation and is now working as a quality developer where she is one of several responsible for ensuring compliance with guidelines for food safety and sustainability.

- "I have Coop's most enjoyable job! Working on these issues centrally and then making sure it's happening in the store is amazingly fun and challenging. Our mantra at the Quality department store is; "If it hasn't happened in a store, it never happened". Because we are such a big company, it is vital for us to think in this way, says Cecilia.
To ensure that mantra gets followed, Cecilia and her colleagues work with the digital operations manual CoopEgenkontroll. The manual has been developed together with GetCompliant and contains procedures, checklists and tasks that simplify processes and make the quality level high in each Coop store. Through continuous dialogue with stores around the country, Cecilia and her colleagues ensure that everyone in the organisation understands their operations manual, and uses it. And what is the key to being a good quality developer is behind a doubt, according to Cecilia.
- "It comes down to clearness and simplicity. As a quality developer, we work with these goals centrally, so we must be able to explain and implement it explicitly in the stores. Therefore, we work closely with store operations to continually know that we are cooperating and keeping a dialogue. I think it's unusual for such a big company, and we're very proud of that.
All Coop stores in the country, except a few exceptions, are affiliated with CoopEgenkontroll and are likewise supported by Cecilia and her three colleagues - whether it's a small neighborhood store or a supermarket. It is a clear way of working, and CoopEgenkontroll has a vital role to play in ensuring that this way of working is respected.
- It gives us a detailed control of operations in all our stores. In particular, it provides us with the opportunity to see what challenges we have and where we should put our resources. It has helped us focus on the right things and become more efficient, which was not always the case before.
With her long-standing background within Coop, Cecilia has, among other things, been working on implementing Coop's KRAV-certified stores. To meet KRAV certification, Coop must comply with KRAV's regulatory framework, and Cecilia sees an ever-increasing awareness of consumers concerning sustainable and KRAV-certified products.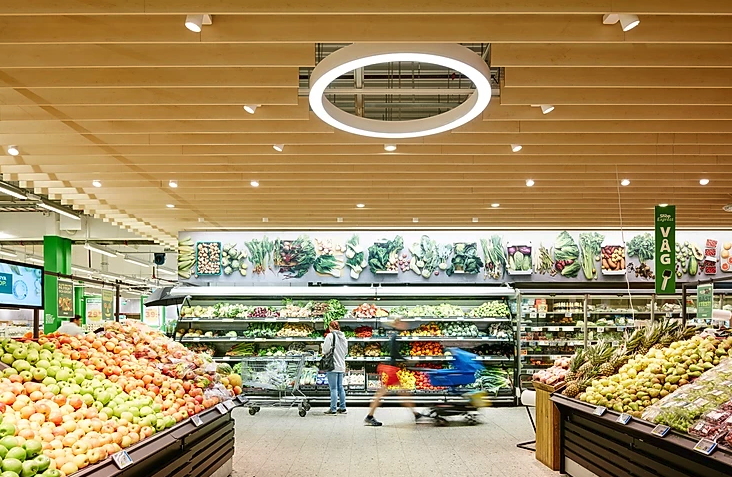 - There is clearly a new focus today. As a customer, you are much more aware and interested in the goods you choose to buy. It is important for consumers to know what they buy and how it is produced, which also places higher requirements on our stores.
Self-control is an essential tool for Coop to help stores effectively maintain a high-quality level and meet all requirements. It coordinates operations of all Coop's affiliated stores and helps management to monitor the stores work smoothly, quarterly and monthly.
- Here we break down our quality work and review how self-control is going, for each one of the associations. Then we will follow up with different KPIs. For example, we have six different KPIs for food safety, and at the moment we are also developing CPIs for our KRAV certified stores. It's an enjoyable job!
We at GetCompliant are pleased to have Coop as a partner, and we thank Cecilia for gaining insight into how Coop works with their self-control!