Webinar
Combatting hospitality cost inflation
Still reeling from the global pandemic, the UK hospitality sector must now rise to a whole new host of challenges. Inflation of food costs and energy price rises have hit hard, and the rise in labour costs is straining some operators to breaking point.
Our panel of industry experts discuss how hospitality operators can battle rising costs, from streamlining staff rotas and opening times to optimising your menu and negotiating better supplier prices. In this webinar, you'll learn how your business can safeguard profits in a challenging economic environment.
CONTRIBUTORS TO THIS WEBINAR INCLUDE: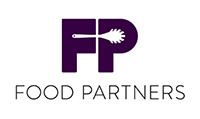 Improve productivity and efficiency. Without losing your soul.
Less paperwork and administration.
Our mission is to empower you to do more of what you love, even better.